Clinicians are currently playing the role of superheroes protecting humanity from a vicious enemy, the COVID-19 pandemic. There  appears to be another silent adversary wearing our warriors down. Unfortunately, this enemy exists in the administrative systems that we created to support healthcare and well-being in the first place.   
Clinician burnout continues to affect healthcare professionals at a growing rate, and COVID-19 pandemic has exacerbated it. Only the collective effort of HIT developers and technology strategists at care facilities can take the fight to this contagion that operates on clinicians from outside their bloodstream. 
Immunity, Long Overdue

 
Clinician burnout was a concern even before the outbreak of the pandemic. Ironically, healthcare technology that is designed to ease effort for care providers is also working against them. Core medical systems like the EHR can be effective only when care providers digitize accurate information about a clinical evaluation by entering it into the system. Hence care providers must spend time on it without a choice. 
But here is the problem! 

Source: JAMIA  
EHR Usage Diagnostics

 
Defining the problem is the equivalent of just sighting the enemy. Defense and counter-attack is the core of the battle. To overcome the causes of burnout, embedded in the EHR system, usage metrics are essential. Tracking usage will enable HIT vendors find the answers to the following questions: 
Where are the areas that are consuming clinicians' time needlessly?
What are the improvements that can resolve redundant time? 
What are technology can deliver the fixes? 
Through well-established KPIs and the vigilant monitoring of usage trends EHR diagnostics can be effective.  
Here are seven KPIs to begin with:  

What to Do Next?

 

 
EHR usage diagnostics provide care providers and HIT vendors with empirical evidence to introduce effort- reducing interventions. But to extract them, EHR developers must pop the hood, and incorporate EHR functionalities that record usage.  With a potent workflow development strategy in place, EHR usage data could churn up insights that can impact patient handling time, EHR automation opportunities, and user preference optimization. 
The three important objectives to chase with EHR diagnostics are: 
 

Lowered Effort

 

More Patient Facetime and,

 

Evidence

–

 

Driven Decisions

 
A

t

 Look at The Arsenal

 
With a plan in place, we must now look at the means to incorporate functionality. Here is our list of essential features needed for EHR usage diagnostics. 
Usage Analytics: With the 'inside out' approach of EHR usage diagnostics, care providers must consider integrating third-party systems capable of capturing and analyzing usage data. KPIs such as, 'time spent outside of work' require the portability, speed and compact of mobile apps. Through custom healthcare mobile app development and CRM integration, physicians' and clinicians' response can be captured and consolidated in the EHR system to determine usage trends. Examining existing workflows and equating them with the frequency of usage, helps care providers determine a prioritization roadmap.   
Explore:  Mobile App Development and CRM 
In-Application Notifications: With an emphasis on UI/UX, EHR systems, EHR suites can be customized to deliver notifications to physicians, clinicians and lab technicians. But the overuse of in-app notifications can lead to 'notification blindness', a profound problem that causes clinicians to overlook essential updates pertaining to patients and updates about the EHR system itself. 
By prioritizing and classifying in-app notifications based on their importance, care providers can be acclimatized to using them well. Incorporating care provider inputs to customize these notifications to suit their preferences (specialization and individual requirements) makes them more effective. Improved in-app notifications assist care providers to utilize the time spent on EHR's    
Explore: UI/UX design and enhancement 
Workflow Automation: EHR systems are complex applications with long drawn in-app workflows.  Robotic Process Automation (RPA), can empower care providers with faster alternatives to manual functions ranging from data entry to patient eligibility checks and expedited insurance approvals. 
From administrative tasks related to patient notifications to RCM tasks such as patient registration, eligibility verification and authorization, EHR systems are ripe with repetitive tasks. Automating these tasks eases the EHR usage related burden of care providers.    
Explore: RPA Bots 
Contextualized Provider Training: Enhancements to the EHR's User Interface (UI) enable care providers to identify crucial usage insights. These improvements extract usage trends by 'reading' workflows of users and recommending the shortest critical paths to accomplish user objectives within the shortest possible time.  
 Using the data accrued by workflow tracking, care provider burden can be eased with contextualized training that helps save the total time they spend on the system. Since the insights from UI/UX enhancements are evidence-based, they comprise the basis for streamlining EHR workflows that ultimately reduces care provider usage times.    
Explore: Workflow Automation
Conclusion

 
Adapting to the pandemic requires quick responses that make a clinician's life easy. There are multiple ways to deploy EHR diagnostics to draw insights from EHR usability. But approaches that do not burn a hole in the pocket of an already stressed hospital administration system are essential. EHR alterations that require foundational changes  aren't really needed since the first stage of overcoming clinician burnout by EHR systems only requires a meticulous look at EHR usage. 
Want to chat with one of our healthcare IT experts to know more about EHR use measures and diagnostics? 
Reach out to us at info@nalashaa.com 
The following two tabs change content below.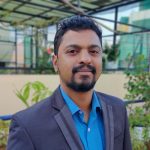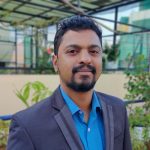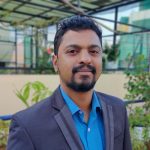 Puneeth Salian
A writer in Healthcare domain, who is also a science and technology enthusiast. Enjoys creating interesting pieces that elucidate the latest Healthcare IT trends and advancements.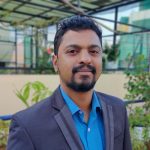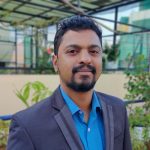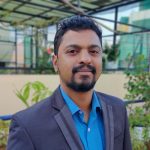 Latest posts by Puneeth Salian (see all)