With the latest Interoperability and Patient Access rule, the proposals to reduce provider and patient burden, FHIR-based APIs have become the talk of the town.
The latest proposed rule works towards enhancing health information exchange and achieving appropriate and necessary access to complete health records for patients, providers, and payers. At the same time, CMS is also looking to reduce payer and provider administrative burden by improving prior authorization processes. With the introduction of patient access API, patients will have more control over the health records helping to ensure that patients remain at the center of their care.
The previous blog outlined three FHIR-based APIs and how they'd help providers, payers, and patients. In this blog, we shall take a look at the rest of the APIs that will eventually reduce healthcare expenditure and uplift the quality of care.
Payer-to-Payer Data Exchange 
In the span of a patient's lifetime, they go through multiple providers and switch from one payer to another. In light of healthcare data being sensitive and crucial, it is imperative that the following payers have access to it, at the earliest if not immediately. Patients may not have clarity on their past illnesses or prescriptions or tests, which would hamper care delivery that gives positive care outcomes.
Hence CMS introduced the Payer-to-payer data exchange API, in the Interoperability and Patient Access rule. At the patient's request, a payer must make claims and encounter data (not including cost information), and information about pending and active prior authorization decisions as defined in the USCDI available, in addition to those already outlined, to other impacted payers. In the proposals, it is outlined that patients be offered the option of data exchange between two impacted payers at enrollment when they move from one payer to another, so the latest payers can request data from the previous payer as soon as possible.
The proposal also outlines facilities where payers have to share data in bulk using the HL7 FHIR Bulk Data Access (Flat FHIR) specifications outlined for Provider Access API.
Document Lookup Service  
Within the healthcare revenue cycle, one of the most burdensome processes is prior authorization. It includes both payers and providers identifying the payer rules and determining what documentation is required for authorization. Prior authorization gets complicated because payers across the United States have different rules to determine when it is required, and what information is necessary to obtain approval. Caught in this whirlwind of scouring for the right data to send to the right payers, providers are burdened with tracking rules and requirements,
To ease this headache, the CMS has proposed the implementation of a Document Requirement Lookup Service (DRLS) API that could be integrated with a provider's EHR, allowing providers to electronically locate prior authorization requirements for each specific payer from within the provider's workflow.
Prior Authorization Support 
The previous API would help providers figure out the prior authorization requirements of a payer. Now that requirements are finalized, and the data, assembled, there needs to be a method to send it across to the payer to trigger an immediate response. Even with HIPPA standards outlining the exchange of data in the prior authorization process, electronic prior authorizations are not used consistently between payers and providers.
The onus of steering through the multiple submission mechanisms falls on the provider and this can take away their attention and resources from providing quality care to their patients. To ease this pain, the CMS has proposed the implementation of a prior authorization support API. It facilitates HIPAA-compliant prior authorization requests and responses. The API must also include provisions allowing providers to upload forms or medical records that a necessary for prior authorization by the payer.
As we have mentioned previously, Nalashaa's healthcare IT team is extensively equipped in terms of both expertise and experience in the US healthcare revenue cycle and ecosystem. We have worked with payers in the past and know our way around the interoperability landscape, allowing us to navigate it better than the rest.
Get in touch with our healthcare IT experts at info@nalashaa.com and experience a smooth implementation of FHIR-based APIs, without harming your ongoing business processes.
The following two tabs change content below.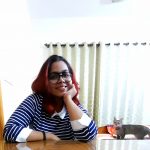 Shireen Noushad
Currently, trying to navigate through the ocean of Healthcare IT systems, processes, and workflows. Passionate about writing, and stringing together words in the simplest of ways for a better reading experience and easier comprehension.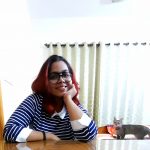 Latest posts by Shireen Noushad (see all)