ICD-10-CM has been used to document inpatient hospital procedure coding since October 1, 2014. It was introduced as an update to ICD-10. The year 2020 introduces two new changes to the coding system.  In this blog, we cover the changes in detail. 
In July 2020, the CMS released the 2021 ICD-10-CM Official Guidelines for Coding and Reporting. In it are two vital updates. The first one comprises codes to report the diagnosis of COVID-19 patients. Many of its components are already in use due to the COVID-19 pandemic. These guidelines include a standalone section to document the medical conditions and comorbidities resulting from the pandemic.
The Manifestation of COVID-19:
The guidelines that address pandemic-related medical conditions were built on the temporary guidelines posted in April 2020. Currently, ICD-10-CM guidelines contain instructions to report:
Acute respiratory manifestations of COVID-19: Clinicians should assign code U07.1 as the principal diagnosis if the reason for the visit is a respiratory manifestation of COVID-19. Code J96.0 would be used to document acute respiratory failure in patients.
Non-respiratory manifestation of COVID-19: If the reason for the encounter or admission is a non-respiratory manifestation of COVID-19, code U07.1 should be assigned as the principal diagnosis, and codes for the manifestations should be assigned as additional diagnoses.
COVID-19 in pregnancy: For patients who test positive for COVID-19 during encounters that are unrelated to the disease, the reason for the encounter should be coded first with 098.5 (other viral diseases complicating pregnancy, childbirth, and the puerperium). The coder would then report U07.1 and any appropriate COVID-19 manifestation codes.
COVID-19 in newborns: If a newborn testa positive for COVID-19 and a specific method of transmission is not documented, U07.1 should be assigned and any appropriate codes for associated manifestations. If a newborn tests positive for COVID-19 and the provider documents that the newborn contracted the disease in utero or during birth, P35.8 (other congenital viral diseases) should be coded followed by U07.1. The guidelines further clarify that Z38 is the principal diagnosis when coding the birth episode in a newborn record.
The second update includes revisions, addition, and deletions which are as follow:
Code Changes:
The ICD-10-CM coding updates for the fiscal year 2020 included 273 new additions and 21 deletions and were put into effect in October 2019 and would end on September 30, 2020. The FY 2021 ICD-10-CM Official Guidelines, with over 500 significant changes, were proposed on May 11, 2020, as a part of the 20201 IPPS Proposed Rule and would take effect from October 1, 2020. These proposed changes include 490 code additions, 58 deletions, and 47 revisions. Some of the notable changes for 2020- 21 are as follow:
Revised
D57
sickle-cell disorders
D89
other disorders involving the immune mechanism- not elsewhere classified
F10
Alcohol abuse and use with withdrawal
F19
other psychoactive substance-related disorders
H18
other disorders of the cornea
M05
rheumatoid arthritis with rheumatoid factor
M06
other rheumatoid arthritis
M08
– juvenile arthritis
M19
other and unspecified osteoarthritis
M92
Juvenile osteochondrosis
S20
superficial injury of thorax
T40
poisoning by- adverse effect of and underdosing of narcotics and psychodysleptics (hallucinogens)
V00-V06
for electric scooter and other micro-mobility pedestrian conveyance injuries
New
Z68
Body mass index (BMI)
Z88
Allergy status codes
Deleted
T40
poisoning, underdosing, and adverse effects of other synthetic narcotics
Preparing For the Changes
The month of October is just around the corner. Now is the ideal time for healthcare organizations to plan for the coding changes up ahead. A great place to begin would be to identify templates and documents that would require changing once the code changes are in effect.
A head start will be the key to adapting to the changes without being overwhelmed by the extent of changes required.
Time to perform an analysis of your EHR system and other medical billing templates!
ICD-11 is the latest iteration that succeeds ICD-10 and ICD-10-CM. It was accepted by the members of the World Health Organization in May 2019 and is set to be the official reporting system of member states from January 1, 2022.
Drop us a line to know how we can help!
The following two tabs change content below.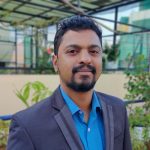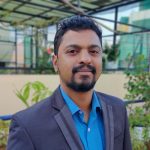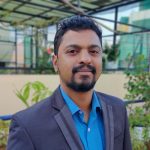 Puneeth Salian
A writer in Healthcare domain, who is also a science and technology enthusiast. Enjoys creating interesting pieces that elucidate the latest Healthcare IT trends and advancements.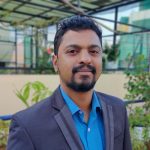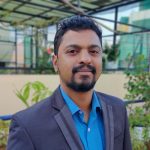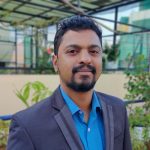 Latest posts by Puneeth Salian (see all)