ICD-10 has always been linked to billing, and this is one of the biggest areas, no doubt. But, the data collected via ICD-10 coding practices will find uses in a much wider arena. Moreover, these can be seen as the added benefits of having a thoroughly tested, and well – implemented ICD-10 coding system.
Apart from claim processing and billing services, below are some of the other uses of the data collected through ICD-10.
Quality Improvement and Public Health Management
The new set of codes encompasses the latest technologies used in healthcare, which are not currently available in ICD-9 codes. And these specific codes will help in analyzing and keeping track of public health too. The code specificity will also help track patient well-being or non-adherence to suggested treatment methods.
Performance and Outcome Measurement
The detail and specificity offered by ICD-10 will help in better assessment of patient severity, quality of care received and the patient outcome. The range of codes available for a single ailment have multiplied, hence bringing in better understanding and tracking of the healthcare procedures and performance rate of each procedure.
Read more on ICD-10's impact on quality measures
Resource Allocation
The data collected via ICD-10 codes will help in planning workforce, aligning doctor duties and healthcare professional services. Resource allocations can be improved, resulting in a well-staffed hospital. More specificity of codes, mean more analytics which is possible with the data, and this in turn can be utilized to better hospital management and productivity.
Reimbursement
With the new coding practice in place, the ambiguity in many claim processes will be resolved. The codes for procedures and cases which are covered will be more specific, hence speeding up the reimbursement cycle for healthcare providers. They will see more accurate payments for new procedures, fewer rejected claims, fewer improper reimbursement claims and greater efficiency in the billing and reimbursement process.
Next up is the question as to how to collect the data and ensure that the system functions as expected. Here we have identified some key factors which must be tested to ensure business readiness and optimum functionality of components.
Financial Neutrality – Keeping payments equivalent from ICD-9 to ICD – 10
Operational Neutrality – Ensuring the level of automation remains consistent post ICD-10 coding practices are in place
Benefit Equivalence – Confirming that benefit plans of members remain the same post the changes are effective
Medical Policy – Authorization, utilization and review procedures must be upheld with respect to medical practices once the code changes are effective
Streamlining the ICD-10 testing methodology will bring in qualitative aspects which need to be verified, involving internal and external testing. And an effective strategy will help in transition and migration to ICD-10 reducing the implementation risks.
ICD-10 implementation is not just a simple addition of approximately 124,000 new codes. The code structure itself is being redefined; hence each system processing these codes as either input or output should be tested.  This will impact the amount of exhaustive permutations which could be entered along with all the data dependencies which would occur.
The following two tabs change content below.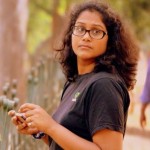 Aathira Nair
An engineer by education, foraying into a medley of activities - content, social media and marketing.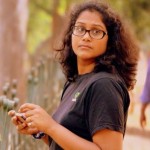 Latest posts by Aathira Nair (see all)