PQRS is an abbreviation for Physician Quality Reporting System formerly known as the Physician Quality Reporting Initiative (PQRI). It is a reporting program that uses a combination of incentive payments and negative payment adjustments to promote reporting of quality information by eligible professionals (EPs).
Payment Adjustments
The program provides an incentive payment to practices with EPs (identified on claims by their individual National Provider Identifier [NPI] and Tax Identification Number [TIN]). EPs satisfactorily report data on quality measures for covered Physician Fee Schedule (PFS) services furnished to Medicare Part B Fee-for-Service (FFS) beneficiaries (including Railroad Retirement Board and Medicare Secondary Payer)
The program also applies a negative payment adjustment to EPs who do not satisfactorily report data on quality measures for covered professional services 2015 on.
Reporting the data for PQRS
PQRS has several methods in which measure data can be reported. An eligible professional may choose from the following methods to submit data to CMS: claims-based, registry-based, qualified Electronic Health Record (EHR), Qualified Clinical Data Registry (QCDR) or the Group Practice Reporting Option (GPRO).
Eligible professionals have to choose one measures groups or minimum of nine individual measure from three NQS domain for reporting Quality measures to CMS.
A total of 255 PQRS measures are available in 2015, including:
63 outcome-based measures
19 cross-cutting measures
Addition of 2 measures groups (Acute Otitis External Measures Group; Sinusitis Measures Group)
Removal of 4 measures groups (Perioperative Care Measure Group; Back Pain Measure Group; Cardiovascular Prevention Measure Group; Ischemic Vascular Disease Measure Group)
Unlock the Power of PQRS: Optimize Your Practice Performance Today.
How PQRS works?
Measures consist of two major components:
A denominator that describes the eligible cases for a measure (the eligible patient population associated with a measure's numerator)
A numerator that describes the clinical action required by the measure for reporting and performance
Each component is defined by specific codes described in each measure specification along with reporting instructions.
Quality (in %) = numerator/denominator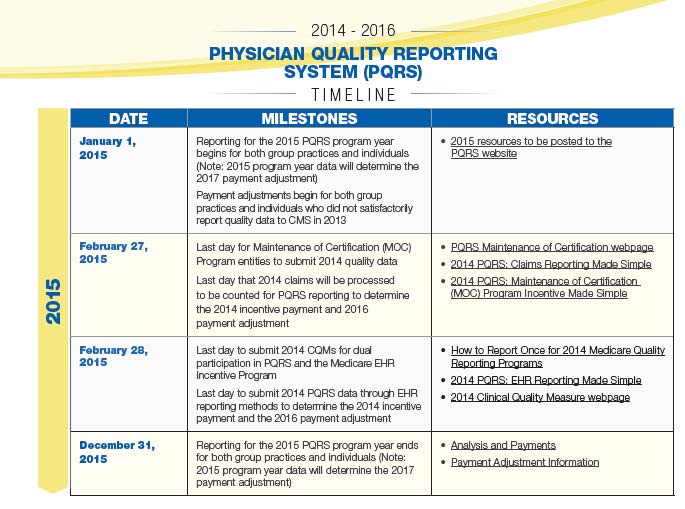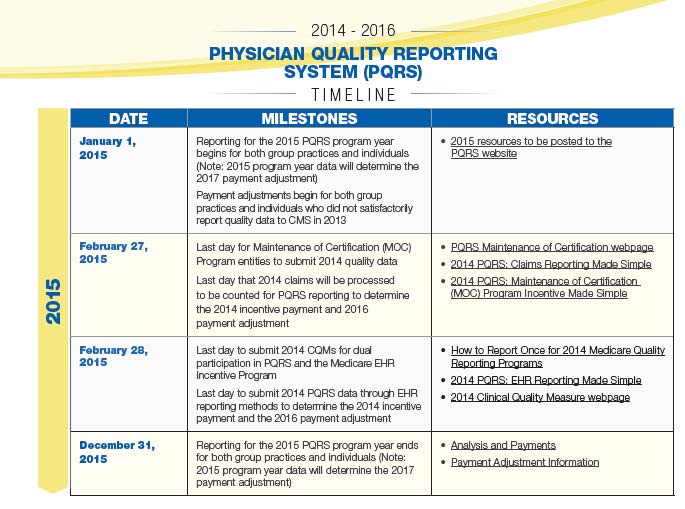 The following two tabs change content below.
Meetu Sharma
Our in-house healthcare go-to person, who wishes to travel the world and beyond in the coming years!
Latest posts by Meetu Sharma (see all)