Since the Meaningful Use initiatives of 2009, Healthcare Information Technology (HIT) development has been driven by continually evolving healthcare regulations. The Interoperability and Patient Access Final Rule & the 21st Century Cures Act Final Rule, released in 2020, continue this trend. HIT's role in improving care outcomes and managing the pandemic is far too important to be undermined. It is the seraph sword that can give care providers across the United States a strategic advantage to deliver better care outcomes. But the vision of HIT development lies in the hands of the vendors, the CXOs of these organizations to be precise, and they must prepare to navigate treacherous business strategies, regulatory deadlines, and evolving pandemic dynamics in 2021 without compromising on innovation.
The US healthcare ecosystem is currently aligned towards an API-based landscape. The seamless transfer of Electronic Patient Health Information (ePHI), the data and network security parameters associated with it, and accountability for the proof of transfer are the pillars of this landscape. As the CMS and ONC continue to speed things up in this direction in 2021, provider and payer expectations for 'new-age' healthcare solutions will place HIT vendors on the hot seat.  All HIT vendors who develop hospital IT solutions must prepare for: 
FHIR Implementation

 

ADT Notifications

 

Data Governance and Security

 

USCDI

 

Information Blocking Requirements

 

2015 CEHRT Requirements

 
The ongoing battle against the COVID-19 pandemic and existing healthcare industry challenges compounds their difficulties as 2021 draws closer. 
"A synergized effort between technology development and people management holds the key to facing the curveballs headed towards HIT vendors."  
Getting Started

 
A good start to a journey is crucial to keep the momentum going. Understanding the top five challenges for HIT vendors in 2021 may be a great way to begin: 
Interoperability: Healthcare technology leaders have tried to avoid patient record sharing efforts in the past, fearing the loss of their market share. They also weren't too keen on it to safeguard the business interests of physicians and clinicians who use their flagship products such as EHR systems. The Interoperability and Patient Access and Cures Act Final Rules make a resounding statement to HIT vendors that things are going to change with their 'patient-centric' vision for healthcare. 
FHIR Implementation: Healthcare organizations in the US are still in the thick of managing data and maintaining their uniformity, a legacy problem . To solve this, the HHS has chosen FHIR as a uniform standard of interoperability that HIT vendors must adopt.   
The API Ecosystem: The HHS's 'patient-centric' vision for US healthcare will soon have care provider organizations competing for customer loyalty, which can be achieved only through higher care value delivery. It is now crucial for healthcare organizations to adopt APIs as products to empower their patients with the freedom of choice in leveraging personal computing for healthcare. 
Data Security:  Patient consent management, network security and data sharing policies will play a defining role in how your product will manage the demands of data sharing with third– party vendors. Enterprise Data Warehousing, ETL procedures, and data governance mechanisms will be vital in establishing data security as the core strength for HIT vendors in the healthcare environment that is currently in a state of flux. 
Financial Hurdles of HIT Development: Reducing costs and improving care are paramount, particularly given the need to prove value to receive reimbursements. But spending less can compromise care, which can jeopardize patient health and undermine organizational revenue. Most HIT vendors have invested heavily to meet MU3 certification requirements. That is a significant chunk of the development budget spent on regulatory compliance. Innovation usually takes a back seat after HIT vendors have spent three to twelve months on making radical changes such as CCDA and QRDA changes to their EHRs.  
The CXO Tool Kit

 
The C-suite of HIT development organizations must leverage a combination of tactful strategies for all functional domains of their organization to prepare for the mammoth tasks that lie ahead of them. 
The table below elucidates key areas of focus for HIT vendors in 2021. 



To learn more about the CXO Toolkit in detail, download our whitepaper. 
Final Words

 
HIT vendors who can make advancements with existing challenges in HIT software development, and integrate mandated healthcare standards into their products with quick go-to-market times will come out on top in 2021.   
With the fast-approaching regulatory mandates, the CMS and ONC have levelled the playing field. Only those business leaders with the best strategies will prevail.   
Drop us a line at info@nalashaa.com to know how we can empower your HIT development endeavors.  
The following two tabs change content below.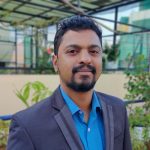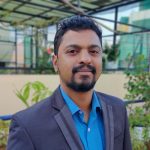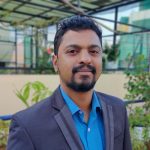 Puneeth Salian
A writer in Healthcare domain, who is also a science and technology enthusiast. Enjoys creating interesting pieces that elucidate the latest Healthcare IT trends and advancements.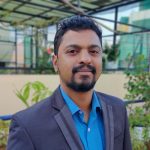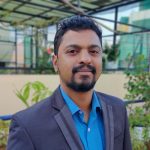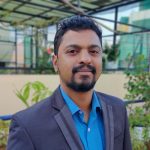 Latest posts by Puneeth Salian (see all)