The progress of healthcare technology was primarily driven by the innovative spark of HIT vendors. All great ideas from their research labs and development centers have become a standard in the healthcare industry today.

A fine example of this is the integration of data analytics and business intelligence tactics into the Electronic Health Record (EHR) systems. What was once a simple idea of maintaining patient health records in a digital format has led to the birth of new branches in medical science such as pre-emptive care.
Similarly, great ideas continue to shape the healthcare industry, which in turn influence the quality of care outcomes. Among the many technologies today that are creating waves in the industry, the promising ones are the use of Artificial Intelligence (AI), connected medical devices (IoMT) and software dashboards.
Innovation continues to be an important aspect of business for HIT vendors, yet, a change seems to be in progress.
Knock Knock, Who's There?
The United States government is keen on empowering patients with the ability to access their health record effortlessly. When patients are more aware of their own care process, they can benefit from the following advantages that it uncovers for them:
Transparency of Cost and Outcomes of Care
Competitive options in getting medical care
Consult with Care Providers to Get The Best Care
An App-Based Economy that Empowers with a choice.
Federal entities such as the ONC are well aware that technology is the way forward to create a better healthcare ecosystem that is well connected. Hence, it has been the epicentre of a long line of mandates to regulate and standardize HIT development
With this, the bodies that govern the quality of healthcare, now drive the direction in which HIT must grow.
The Cures Act Final Rule
The 21st Century Cures Act was signed into law to accelerate the development of clinical and health information technology. The Cures Act Final Rule includes efforts from the ONC to minimize application maintenance costs and development times of Certified Health Information Technology. It introduces revisions and additions to three key areas that currently determine the standards of HIT development. Here are the important changes to which HIT vendors must now adapt to:
2015 Edition Certification Criteria
The Common Clinical Data Set (CCDS) will be replaced by the United States Core Data for Interoperability (USCDI). HIT vendors must now update their certified health IT to support the USCDI for all certification criteria
The Health Level 7 (HL7) Quality Reporting Document Architecture(QRDA) standard requirements have been removed from 2015 Edition "CQM –report" criterion
HIT vendors must now ensure their HIT products are capable of exporting Electronic Health Information (EHI) to support the transition between disparate health systems
New, certification criteria that require HIT vendors to support a standardized API
Additions to privacy and security certification module of the certification criteria
Conditions and Maintenance of Certification requirements
HIT vendors to provide assurances to the secretary to refrain from inhibiting the exchange of EHI
Condition of Certifications to de-restrict the communication of usability, interoperability, the user experience of a HIT vendor's product
API conditions of certification which determine HIT vendor fees and behaviour to keep the domain open and competitive
Real-world testing conditions of certification that HIT products must conform to
Information Blocking
Updated definition of EHI and clarifications on the concept of electronically protected health information (ePHI)
Eight exceptions that determine attempts at Information Blocking
Updates to guidelines to curb information blocking
Achieving Successful Compliance
All the revision and additions to the 2015 Edition Certification Criteria and Conditions and Maintenance of Certification requirements come with strict timelines. From the incorporation of new healthcare standards (FHIR) to the development of new HIT concepts using the certified API, the development process is set to change for HIT vendors.
Learn about how we can assist you with the transitions dictated by the Cures Act Final rule from our recent webinar video. Also, get our healthcare experts' view of how you must regroup to adapt to the revised guidelines.
The following two tabs change content below.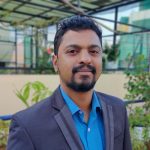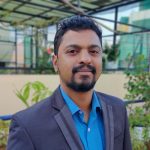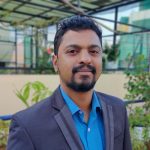 Puneeth Salian
A writer in Healthcare domain, who is also a science and technology enthusiast. Enjoys creating interesting pieces that elucidate the latest Healthcare IT trends and advancements.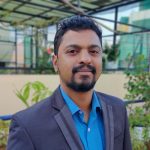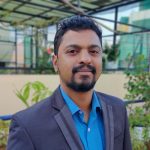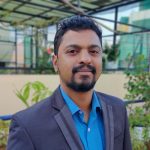 Latest posts by Puneeth Salian (see all)