Medical researchers and clinicians seek answers to two evocative questions in their line of work. The first one is, "Why do people suffer from a health problem"? The other is, "What exactly determines recovery?" The hunt for these answers has led to the birth of new healthcare domains such as pharmacokinetics, which reveals how medicines interact with the human body. There is, however, a catch! Such a level of insights has been possible only due to the use of Patient Cohort Studies."

Clinicians and researchers study a group of individuals who have a common ailment or disease. Researchers closely follow the progress of their health and the treatments they were given to find the cause of the illness. Such a group of individuals is called the patient cohort.
Doctors use cohort studies to arrive at the cause of a disease. They get further insights into the link between the risk associated with a cohort and the cure.
Patient Cohort Management (PCM), combined with statistical techniques, analytical tools, and network studies, comprise of essential tools to advance scientific research. Researchers select patients by explicitly stating what is known as the inclusion criteria to add them in an experimental study.
In cancer research, patient cohorts are selected based on the cancer type, treatment history, and a vast number of other criteria. Such a meticulous approach helps care providers plan and cost-effectively execute clinical trials. Its effectiveness makes PCM one of the most potent tools that physicians, clinicians, pharmaceutical, and computer scientists have to combat medical conditions.
However, with the massive amount of clinical data generated by research facilities and hospitals, providers globally are in dire need of solutions to manage and utilize it.
The Importance of Technology in Data Onboarding
If you are a leading medical practice, the massive movement of patients in and out of your facility is a source of clean, hard data. Each one of them has something to add to your research programs and care plans. When large hospitals adopt software applications to digitize patient healthcare data, collecting them in as greater depth as possible, makes a substantial positive impact on population health outcomes. The simple reason behind this is that rich patient cohort data helps them know the cause and the treatment for ailments affecting specific sections of populations.
It is the responsibility of reputed hospitals to adopt new technological trends. They set a precedent for other care facilities to use software tools to digitize hard, patient data used for future innovative endeavors like automation and the development of precision medicine programs.
Data services can be the liberator that frees care providers from the shackles of data silos by organizing, cleansing and harnessing the potential of incoming data at care facilities. Data services providers can enable care providers to enhance the quality and cost of care, simultaneously registering better patient satisfaction.
How a Patient Cohort Management Applications Can Help Your Cause
Every hospital today has an enterprise management system that interfaces with the EHR system. This system is a cogent source of structured data. If hospitals made an effort to categorize this data efficiently to shortlist patients for clinical trials, delivery of patient education, follow up and more, they would be in a better position to leverage future technologies such as predictive analytics to improve the outcome of care.
Optum

, the reputed Pharmacy Benefit Manager (PBM) and population healthcare solutions expert, has a prime example of a patient cohort management system. This solution provides clinical researchers with the ideal too to construct patient populations from de-identified patient data sources.
It contains the following essential features.
Creation of Patient Cohorts for specific clinical research exercises
Assimilation of hard data that are easily usable by analytics software
Communication and messaging functionality for collaboration between patients and doctors
Cloud-hosted for seamless access from any geographical location
Dashboard functionality that providers insights on patient cohorts created in the system
Patient Cohort Builders Solve an Age-Old Problem
Many HIT vendors, like Optum, are beginning to focus on cohort studies. Their importance in specialized care research and clinical trials are the primary driving force behind this trend.In the recent past, physicians and clinicians had to reach out to data specialists to get specific information about a population group. This usually led to the creation of long email chains between the care provider and the data specialist, especially where clinicians asked for further refinement of the query.Patient cohort builders empower researchers and clinicians to create patient, episode and encounter centric cohorts, without the need for assistance from data experts.
Nalashaa's diverse experience of designing and deploying solutions for healthcare providers and HIT vendors spans over 10 years. We build simple yet powerful solutions for care providers looking to explore the new frontiers of healthcare.
Reach our healthcare IT experts @info@nalashaa.com. If you have any questions about how to choose the ideal patient cohort builder for your research and clinical trials needs, drop us a line today!
The following two tabs change content below.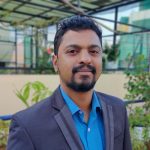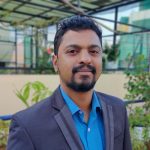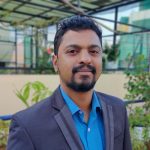 Puneeth Salian
A writer in Healthcare domain, who is also a science and technology enthusiast. Enjoys creating interesting pieces that elucidate the latest Healthcare IT trends and advancements.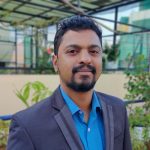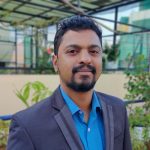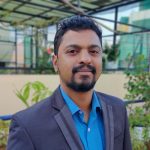 Latest posts by Puneeth Salian (see all)