EHR systems rose to prominence at an exponential rate since the beginning of the 'meaningful use' days in 2009. However, the multitude of contextual changes, mainly driven by perennial regulatory updates, have impeded innovation in EHR development. EHR vendors must restart their innovation engines in the face of evolving reimbursement models, improvements in interoperability standards, rising consumerism and clinician burnout activated by the shift to Value-Based Care (VBC). 
In this blog series, we examine the cynosures that can help EHR vendors synergize with care providers to build enhanced EHR systems designed for the age of 'patient-centric healthcare. 
Improving quality of care, prospects of reimbursements, and practice resource utilization for higher revenues present many opportunities in EHR enhancement. EHR developers are capable of pushing these frontiers in healthcare IT development. But their focus is diluted by an unending stream of regulations. To overcome this barrier hampering their vision, EHR developers must look at the bare bones of the current care delivery process and understand the impact of EHR systems. Here is a look at the opportunities available from the clinical aspects of the care delivery process. 
Documentation: A lot of E/M documentation is needed for clinical quality purposes, accurate payments and regulatory compliance. The new CMS policies of 2020 introduce tactful changes to avoid redundancy in the clinical and reimbursement processes, vastly reducing the amount of data entry needed. Patient history, for instance, need not be re-recorded. EHR system developers could use the CMS relaxations to tweak their products to be updated with new workflows and interoperability standards for consistency. 
 Care Quality Management: EHR vendors have innumerable opportunities to enrich the value of care outcomes by making functionality changes in their products. Embedded care protocols and clinical practice guidelines can ensure greater operational consistency across a healthcare facility, minimizing care variance. In application features such as alerts and automation for drug allergy, missed follow-up visits can build upon existing EHR workflows to enable clinically meaningful decision making.    
Minimize EHR Errors: EHR systems continue to harbor many shortcomings in the way they make certain capabilities available. For example, there are no fail-safes currently to eliminate oversight due to user fatigue that could cause profound problems such as wrong medication prescription or dosage. While there is no silver bullet to end all these problems, EHR vendors must ponder them on a fundamental level to decipher opportunities to mitigate them. 
Workflow Orchestration: Overburdened care teams are already feeling the pinch of the cumbersome health data digitization process on EHR systems. Unfortunately, patients feel the ripples of EHR workflow complexity, too, in the form of wait times and risk of misdiagnosis. Workflow orchestration to harmonize all the interaction of all parties involved (reception, physician and patient) can be the magic spell that EHR vendors can use to set right existing complexities associated with EHR usage. 
 Interoperability: With every new CMS mandate, interoperability is steadily transforming into business practice. The Cures Act Final Rule calls for cross-setting information exchange with other providers, care teams, ancillaries, payers, and other partners in the ecosystem. FHIR is the catalyst powering this change. Together with the increased use of USCDI, EHR vendors would need to grapple with the technical demands of integrating these standards into their solutions.     
PDMP and ECPS Support: The Opioid crisis runs rampant to this day, and the integration of PDMP requirements into EHR workflows can be an effective tool to curb it. EHR developers must design and implement functionalities that enable care providers to view medical history and identify high-risk cases during an interaction. From automation to the use of alerts and notifications, EHR developers have considerable latitude to tighten the ropes around the Opioid crisis and make EPCS more secure. In addition, a DEA certification from Jan 2021 makes EPCS support one of the priorities for EHRs that don't already have it.     
Telehealth: The outbreak of the COVID-19 pandemic has prompted the CMS and private payers to promote reimbursement for telemedicine parity. An increasing number of provider organizations will eventually jump aboard the telehealth bandwagon. EHR developers hold the magic wand of innovation to enable care providers to conduct effective tele-encounters that do not compromise the quality of care outcomes through EHR tweaks.     
Mobility: Mobile devices are an integral aspect of the modern-day lifestyle. More and more patients would use mobile apps to schedule doctor appointments, manage personal health records, and medicine refills, and more if they were made available. As EHR developers strive to support seamless third-party mobile app integration, appointment management and telemedicine functions are bound to become more convenient than previously known. Mobile functionality is the way forward for the future of EHR development, especially with the HHS gunning for the dawn of an 'app ecosystem' in healthcare. 
Patient Identity Management: Many technical requirements such as ADT notifications are an offshoot of the Cures Act Final Rule and are non-negotiable. But as provider organizations are coerced to open their gates to facilitate the exchange of patient information via APIs, security and data privacy become burning concerns. Therefore, patient identification and authorization mechanisms are essential functionalities EHR developers must strive for in the days ahead or risk compounding multiple versions of the truth on the same system. 
Application Usability: Clinician burnout associated with HIT usage impedes the adoption rate of EHR systems since care providers become apprehensive about its benefits. Inconsistent data formats, information architecture, clinical errors, and process inefficiency as the usual suspects causing this. Developing guidelines for functionality integration to EHR workflows and then incorporating it into the final product must be the way forward for HIT developers. 
To scale up and comply with the Cures Act requirements and overcome existing challenges associated with EHR usage, HIT developers must find the ideal balance between operational expenditure and quality of solutions developed. In this equation of ratios, the use of third-party skillsets may enable EHR developers to turn the tide in their favor.  
Drop us a line at info@nalashaa.com to know how our services supplement EHR developers' capabilities and goals. 
The following two tabs change content below.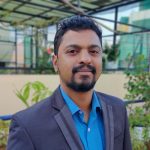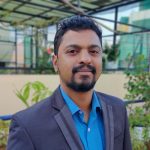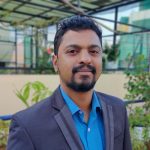 Puneeth Salian
A writer in Healthcare domain, who is also a science and technology enthusiast. Enjoys creating interesting pieces that elucidate the latest Healthcare IT trends and advancements.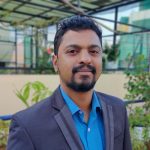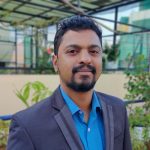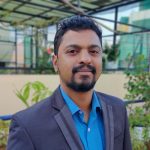 Latest posts by Puneeth Salian (see all)