The concept of Telehealth solutions arrived in the late 20th century with the advent of the telephone & radio. Today advanced technologies, including video telephone, the latest telemedical devices, mobile cooperation technology, diagnostic methods, and distributed client or server applications have upgraded the quality of telemedicine and thereby US healthcare in general.
It is said that Technology can only improve when a large group of the population starts using it. From 2020 to 2022 we have seen a significant rise in Telehealth usage. This happened because patients have shifted to telehealth applications for appointment booking, medical checkups, diagnosis, treatment, prescription, and billing. Private investors and favorable reimbursement policies from the US government have also boosted new innovations in telehealth solutions. But there is still scope for more optimization.
How beneficial is Telehealth for Doctors and Patients?
Telehealth allows doctors to assess and determine whether a patient needs in-person care. For cases like minor injuries or periodic medical advice, telehealth applications are an important way of communication.
Doctors can very easily renew prescriptions or make changes to the existing prescriptions remotely.
Unavoidable circumstances like pandemics or any natural calamity cause problems for patients who receive periodic medical, especially physiological therapy. In recent years, providers have increased their dependency on telehealth applications to provide therapy and have started to realize its benefits.
Telehealth applications allow providers to reach more patients who are living remotely. Patients who cannot receive quality care for financial and geographical barriers are now benefiting from telehealth. It also opens new avenues to receive payment for the providers.
Telehealth provides remote post-discharge treatment for patients. This reduces the burden on patients to travel to the provider's location, post-hospitalization.
Telehealth solutions give patients an open portal with multiple provider options to choose from.
Importance of Planning a Telehealth Strategy for Additional Revenue
Efficient telehealth strategies help providers receive proper reimbursement for their services. Telehealth reimbursements are done in the following four ways.
Federal payment plans
State payment plans
Out-of-pocket payment plans
Private payment plans
Telehealth services can be billed in either of these ways depending upon the patient's insurance coverage and payment mode. The fact that telehealth payments can be done in all four ways proves its significance in the future of healthcare. However, there are certain rules and factors that the providers must fulfill to receive reimbursement.
Requirements for the providers
Medicare states that the providers must be located at a place that is not easily accessible to receive reimbursement. Such providers are referred to as "Distant Site Providers".
Private payers like Medicaid have different rules. They provide reimbursement only when the provider and patient are at a specific distance from each other. Their rules can also vary depending on the location of the caregiver.
Caregivers need to provide the same level of healthcare as that during in-person care. Lastly, telehealth providers need to obtain consent from the patients for their services and the sharing of information. Today almost all the states have a process in place to record the patient's consent at their first telehealth visit.
Providers eligible for telehealth reimbursements are Physicians, Nurse Practioner, Physical Assistants, Midwives, CNS, Certified Registered Nurse Anesthetists, Registered dieticians, and nutrition professionals.
Why chose Nalashaa as your Telehealth Solution Partner?
Although the industry-wide acceptance of telehealth and the recent rise in usage has proven its future prospect, it is still not widely used. Providing immaculate data security and adhering to the reimbursement policies of the government, often scares a lot of providers. It is also difficult to find experienced solution partners when developing apps and services.
Experts at Nalashaa have industry-wide knowledge and experience to help you take the next step toward telehealth solutions. We can help you build a system from scratch or optimize your existing one to meet the latest industry standards. Connect with us at info@nalashaa.com
The following two tabs change content below.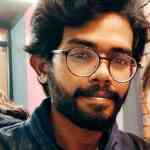 Mitrajit Das
A writer with a keen interest in the Healthcare domain and B2B content marketing. He enjoys writing and creating pieces around the latest Healthcare IT trends using the simplest of words.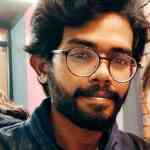 Latest posts by Mitrajit Das (see all)