Blockchain holds the potential to transform healthcare industry by assimilating the disparate processes in the pharmaceutical industry and healthcare ecosystem. This provides a milestone resulting in reduced costs, improved regulatory compliance, increased data flow, and improved patient experience and outcomes.
Let's have a look at some major use cases of blockchain in healthcare.
Interoperability: Cohesive blockchain technology can effectively be used to manage shared electronic health records. Blockchain will contain references to the EHR data, while Smart Contracts will define and enforce access rules to EHR content. This ensures that only authorized people could access the EHR data. In addition, the blockchain provides an irrevocable record of all events that the data has undergone which enables population health management and research.
Claim Processing: With blockchain, insurance coverage verification among payers, patients and healthcare providers could become seamless. Blockchain builds a trusted relationships between all participants by storing transactions and contracts on a shared ledger. This would allow a consistent, automatic contract execution environment leading to sharp reduction in level and cost of administration.
Drug Verifications: Though there are regulations to control drug counterfeiting in US, it is not completely reliable. Blockchain technology has the characteristics to provide visibility, verification, and validation to the drug supply chain and counter this menace. The pharmaceutical company that owns the drug IP, suppliers, warehouses, quality controls, distributors, retailers and any other stakeholders can participate in a blockchain.
Clinical Trials: Blockchain could improve reliability of clinical trials by keeping track and time-stamping at each phase of the trial (trial protocol, patient enrolment, data collection, trial monitoring and data management and analysis). This could reduce capturing unnecessary data thus, minimizing reporting errors and avoiding accusations of data manipulation or selective reporting.
Supply Chain Management: Being based on the basic premise of shared ledger using blockchain to manage supply chain data, blockchain has the potential to make supply chain management transparent to all parties involved and allow them to monitor the progress of an asset through supply chain touchpoints. With transactions in blockchain inherently immutable, it removes any chance of data compromise and thus making the whole system fraud resistant.
Provider Data Management: With blockchain infrastructure, the provider data network will self-validate or update provider credentials and licenses, eliminating the need for a third party validator. A system built using blockchain has the ability to provide an environment where all parties' data is ubiquitous, seamlessly shared and linked to the originating source.
Blockchain-enabled health IT systems have the potential to provide technological solutions to many challenges, including health data interoperability, claim adjudication and payment process automation, integrity, security, supply chain management and drug verification.
For an elaborate understanding of the cases discussed above, explore our whitepaper on Blockchain in healthcare industry.
The following two tabs change content below.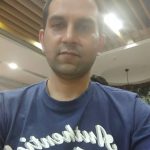 Santosh Kumar
A professional with more than a decade experience in architecture, design and delivery of enterprise software applications. Vast experience of designing and developing multi-tier highly scalable enterprise systems. An expert in end-to-end architecture and design of mission critical high volume and high availability software systems using the latest technology. Has been using technology to provide innovative solutions for various challenges in the health-care industry.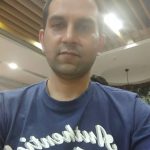 Latest posts by Santosh Kumar (see all)