The outbreak of COVID-19 has sent shockwaves through the healthcare ecosystem, disrupting many vital healthcare services. Most individuals tested positive for COVID-19 now find themselves in the middle of financial turmoil. Others are gripped by confusion and panic, putting a grinding halt to 'normal life' as we know it.

Care providers are currently caught in a vice. Treating infected patients and keeping the healthy population safe and isolated are the jaws of this vice. As they begin to clamp shut, doctors and clinicians must find a way to squeeze out of this or sustain further damage to their capacity to treat patients.
At Nalashaa, we have been analyzing numerous healthcare workflows and systems for over the last ten years. Yet, we observe significant disruptions in the healthcare ecosystem despite the presence of advanced systems to support the continuum of care.
On the technological front, systems such as EHR, PMS, PHM, patient portals, and PE apps have performed flawlessly within their context. However, the lack of their ability to connect seamlessly with each other appears to be a severe shortcoming, especially in managing pandemics.
With the number of cases in the United States crossing 1 million, a fix is needed to win this battle for our survival!
Where Should You Begin?
A conscientious evaluation of the healthcare systems currently in use in your care facility is a high starting point.
Are your current HIT systems capable of connecting your clinicians effortlessly with test laboratories, medical imaging units, medical emergency centers, and the outpatient ward?
Do you have a bird's eye view on where the patient is currently in your cycle of care delivery?
These are the two important questions you must ask yourself to help your clinicians and doctors utilize their time effectively.
Let us enumerate a few vital functions that are required in a hospital to combat the pandemic better.
Outreach
Effective patient outreach delivers a proactive effort from your care facility to help patients manage the following challenges:
Postponed/Cancelled Tests
Doubts on Services Covered By Care Plans
The ambiguity of Visits Schedules and Medication Management
Prioritization
As panic grips people, many of them make a spontaneous decision to visit the hospital. The beeline at the hospital resulting from panic is detrimental to the biggest safety measures on our hands at the moment, social distancing. The challenges to patient prioritization are:
Enabling patients to determine if a hospital visit is necessary
Establish risk codes for patients without an in-person visit
Receive notification of medical emergencies before patients reach the hospital
Patient Tracking
The healthcare industry has thrived on manual interventions. However, it is not the ideal option currently, given the need for social distancing. Your care facility must know the state of the patient's health to make better PHM decisions. This creates a need for a solution that can:
Decipher patterns and provide insights for Population Health Management (PHM)
Deliver exceptions to frontline clinician teams to adapt to the pandemic situation
Identify high-risk patient by enabling them to self-screen and digitize this information
Capacity Forecasting
Intelligent systems that provide vital insights extracted from automatic data mining enable you to forecast your workload. Keeping track of patients and their changing health conditions would only get more comfortable for you to manage inventory, clinician time, etc better.
It is also a vital function that will help you suppress escalating COVID-19 cases with efficient utilization of your resources. Your care facility needs the following features to define its threshold to deliver high-quality care.
Real-time insights on PHM patterns
Precise information on the state of the health of patients in quarantine
Reaching the Promised Land
Implementing these features in your care delivery process will salvage your clinicians from a burnout situation by enabling them to utilize their time efficiently. This will also enable them to deliver high-quality care without the need to flout social distancing norms of your state.
The time for you to explore a robust software solution that makes all your other solutions meaningful in your fight against the pandemic is now! Let our team of healthcare experts lead the way.
Learn more about pandemic management in our recent webinar
video
.
The following two tabs change content below.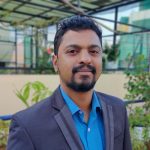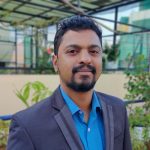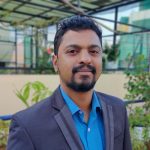 Puneeth Salian
A writer in Healthcare domain, who is also a science and technology enthusiast. Enjoys creating interesting pieces that elucidate the latest Healthcare IT trends and advancements.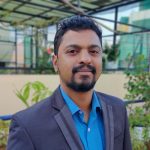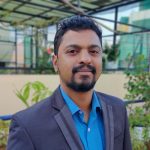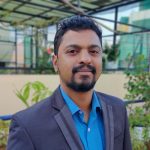 Latest posts by Puneeth Salian (see all)