Consumer satisfaction is paramount to the success of the product or service delivered by a business playing the field in the consumer segment. With increasing competition in the healthcare industry, this key performance variable is crucial to how your patients see you as a care provider. The CMS and the ONC continue to push for seamless access of patient data in a bid to establish 'patient-centric' care. Focusing on a superior digital patient experience may just become the defining factor of your care quality.

Web and mobile experiences play a huge role in the lives of
313+ million
citizens in the United States. From personal shopping to fitness, each one of these users are interacting with businesses online, making it an integral part of their lifestyle. Your presence as a care provider on these platforms may very well give you the Midas touch to deliver encounters that are highly satisfying for patients, vastly improving your profitability in the process.The three immediate benefits that outstanding patient experience enables: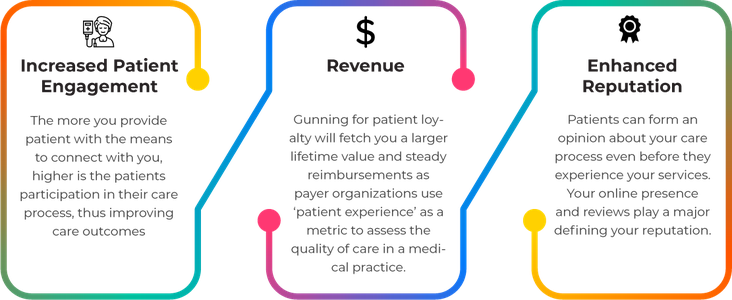 Evaluating Your Patient Experience
According to a 2020 report from the Center for Connected Medicine (CCM), 82% of respondents identified patient portals as a top healthcare technology that they currently use. However, only 40% of respondents reported digital tools being successfully integrated into their overall patient experience.
The reason behind these contrasting opinions are the challenges patients currently face with existing levels of engagement from care providers.
Are
patients

currently facing the following challenges in your care process?

Inconvenience from Data Silos: The information systems in a care facility often comprises disparate systems developed and implemented by multiple HIT vendors. The ensuing data silo is frustrating for a patient when they have to use disparate systems to access and analyse healthcare options.

Basic Functionality in existing Tools: Existing digital tools help patients manage only simple tasks such as scheduling appointments, bill payment and providing access to health records. Tools that facilitate personalized care with customized notifications and outreach are the need of the hour.

Lack of consistency in experience quality: A rich patient experience is a consistent one. Every interaction comprises the building block of a patient's perception of a care facility. A series of good patient experiences from a care facility is vital to be renowned for your quality of care.

The Top Strategies to Ramp Up Your Digital Patient Experience
'The key to unlocking useful digital patient experience is to increase the value of their experience in your care facility. Leveraging healthcare technologies such as mobile apps, wearables, and patient engagement suites to impart this value right at the moment they
access their healthcare information online

is a good starting point.'

Patients are often left pondering about the direction of their healthcare due to a lack of effective engagement. With the right best practices, you can personalize your care process to align with the patient's needs.
Here are top strategies to consider for 2020!
Contextual Personalization: Patients today can choose from multiple healthcare businesses. Align your healthcare process to synchronize with your patient's unique needs and insurance situation.
'70% of patients are more likely to choose a provider that offers follow-up care reminders via email or text.'
Comparison Shopping: A fine example of how to leverage mobile apps and inbound marketing approaches already exists in the form of e-commerce strategies. Harmonize the communication between your clinicians and patients through mobile apps to orchestrate patient loyalty.
'43% of healthcare spending by patients with employer-sponsored insurance is for shoppable, non-emergent care.'
Omni Channel Communication: Facilitating access to patient healthcare information through mobile apps is the only 'digital experience' patients have had so far. Deliver follow-up e-mails, app notifications and outreach programs to reach out to your customers on multiple communication platforms for patient engagement encounters that benefit them.
'75% of patients are more likely to make purchases from a company that recommends products based on their purchase history and preferences.'
Enhanced Self -Service Tools: Take your patients beyond your appointment scheduling app. A complete redesign of your patient portal and mobile app considering the patient journey is vital in 2020 and beyond.
'72% of patients prefer to use healthcare self-service tools over telephone or e-mail support.'
Integrated Point of Service: Empower your team clinicians and physicians to utilize the most effective tool in their box, their Smartphone. Invest in ideas that enable them to engage with patients on a personal basis even after the physical encounter is over.
Interested to know how you can translate the benefits of a great digital patient experience to enhance the quality of your care process?
We have the digital patient experience roadmap you need!
The following two tabs change content below.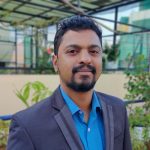 Puneeth Salian
A writer in Healthcare domain, who is also a science and technology enthusiast. Enjoys creating interesting pieces that elucidate the latest Healthcare IT trends and advancements.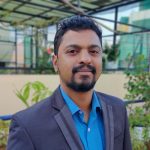 Latest posts by Puneeth Salian (see all)