Innovations in technology are constant in every industry, and healthcare is no exception to this trend. Healthcare IT (HIT) systems have taken center stage in improving the value of care through meaningful use and the seamless interoperability of patient health information initiatives by the CMS and ONC. HIT vendors must now constantly adapt to regulations without compromising on the quality of innovation.  
 But the big question is, do they have the headroom to take care of the entire development processes, from ideation to testing on their own?  
The ONC had set a precedent for healthcare IT's future by boosting the adoption of EHR systems a decade ago in 2010.  It led to the inception of what we know today as Meaningful Use (MU) of healthcare information.   
At the other end of the spectrum, the CMS's initiatives to increase Medicare services was spearheaded by the Sustainable Growth Rate (SGR) law, slowly leading the way for the Quality Payment Programs, after the transition from SGR to MACRA in 2015. The CMS continues to improve Medicare to help clinicians focus on improving health outcomes.  
One common middle ground that drives the vision of both CMS and ONC is healthcare technology. From EHR systems to PMS and PHM suites, Healthcare IT services are the lifeblood of the care continuum, essential for the survival of VBC. While CMS and ONC continue to call the shots on the direction of healthcare technology, the magic wand that makes care delivery more effective and efficient lies securely in HIT vendors' hands. 
 Looking Beyond the 'In-House' Configuration 
HIT developers require scalability, reliability, and flexibility in resources to develop cutting edge technologies that make a real-world difference. One surefire way to harness these requirements is by choosing the services of technology firms that have optimized their personnel and work culture to accelerate the vision of HIT developers.    
Doing so gives HIT vendors the following immediate increments in, the efficiency of development: –   
Scalability:  Healthcare IT firms often invest in the resources that go unused in anticipation of future demand, shooting up overheads. The induction of a third-party organization to delegate development and testing enables them to unlock the advantages of burst capacity for small investments.    
Reliability: Most healthcare organizations specializing in EHR, PMS, PHM, and care coordination products assist clinicians who work during their off-hours. Such levels of services are impossible without the assistance of technical services partners who work in tandem to offer 24/7/365 business models that unlock unprecedented levels of support in healthcare software development.    
Consistency: A service provider with a proven track record of excellence in developing and implementing vital HIT technology is likely to do a great job again. The services of such a service partner will deliver consistency in quality.   
Flexibility: A majority of third-party HIT developers and vendors offer a wide range of software services. From Data Management and Cloud hosting to custom workflow implementation using healthcare standards such as FHIR, DICOM, NCPDP, X12, they have a diverse range of capabilities. HIT vendors can leverage these skillsets for competitive prices, which vastly improves their bottom line.    
 How to Choose the Right HIT Development Partner? 
In 2020, the CMS's Interoperability and Patient Access Final Rule and the ONC's Cures Act Final Rule will lead the direction of HIT development. The new mandates call on the healthcare industry to adopt standard APIs to access structured electronic health information using smartphone applications securely. They also introduce new changes to measures submission and to the very definition of Certified EHR technology itself.    
Considering the effort required from HIT vendors to conform to these regulations, your choice of a technical partner must consider these following essential competencies:   
 Cloud-Based Aptitude:

 The familiarity and proficiency of your technology partner with cloud-based technologies such as AWS, Azure, and other cloud hosting frameworks, opens doors to possibilities. You can explore ideas with EHR analytics for preventive care, Remote Patient Monitoring Services, Telehealth, and more, with expertise in these domains.   

 

Proficiency with Health care Standards:

 SMART on FHIR will take center stage of your healthcare EHR, API, and mobile app development duties for the rest of the year. The prime focus of this direction is to facilitate health apps to connect with EHR systems with the appropriate security guarantees. Experience with API authorization and security management are two critical areas of expertise you need in your technical partner in 2020.  

 

 

Versatility:

 From design and development to testing and deployment, your work has been cut out by the CMS and ONC. Swift prototyping abilities using preferred healthcare standards such as FHIR V4 and USCDI will be invaluable in your pursuit of excellence in EHR systems. The presence of a well-rounded technology expert familiar with all mainstream software development frameworks such as .NET, MongoDB, and JavaScript will soon be your need of the hour.  

 

 

Mobile Development Expertise:

 As the ONC directs HIT vendors towards the FHIR based ecosystem, healthcare mobile application compatibility will get a significant boost in 2020. FHIR resources can be used to build documents that represent healthcare information, including clinical observations and services. It is designed specifically for 'web-based' use. In simple words, it can be applied to mobile apps, cloud communications, and EHR-based data sharing. Your technical partner's expertise with FHIR and cross platform mobile app development frameworks such as Angular, Ionic, and more will give you the performance boost you need to enhance your brand equity before the end of 2020.  

 
 Parting Words
A careful and meticulous evaluation of your potential choices for a technology partner should begin with transparent communication. Sometimes a call or an e-mail response is all that is needed to tee off great endeavors.  Drop us a line today to know how we can help you!  
 Reach out us @info@nalashaa.com for a free consultation 
The following two tabs change content below.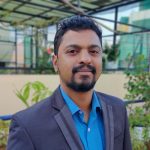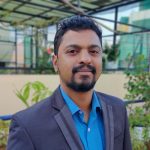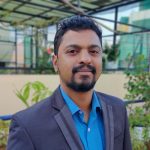 Puneeth Salian
A writer in Healthcare domain, who is also a science and technology enthusiast. Enjoys creating interesting pieces that elucidate the latest Healthcare IT trends and advancements.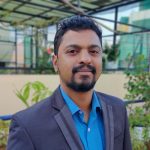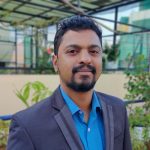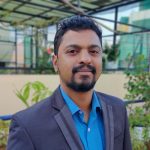 Latest posts by Puneeth Salian (see all)