In 1991, the Healthcare EDI systems came to existence. Since then, it has been embracing many changes, owing to various updates. Incorporating all the latest updates, healthcare EDI proved to be one of the cornerstone of the Health IT spectrum, especially in the aftermath of the Covid-19 Pandemic.  A few recent studies show that the global EDI market which was valued at $2.46b in 2019 is expected to shoot up to $49.61b by 2027.
Thus, making EDI the main data transfer tool in the US Healthcare industry. But even in 2022, EDI systems come with a set of implementation challenges.
Let's figure out these challenges.
Frequent Updates and Evolving Standards
In the Health Insurance Portability and Accountability Act (HIPAA), X12 is a standards organization responsible for creating and maintaining EDI standards for healthcare. X12 announced in 2020 that the next version of EDI Standards (EDI 7030/8010) is currently in the drafting phase and may be implemented by late 2022. This is a classic example of the changes and upgrades an EDI system has to sync with during its lifespan. The focus of these updates is to tackle existing complexities and provide new improvements. 
Currently, all the major providers are updating to Cloud EDI systems. These modern EDI systems do not require regular maintenance. Additionally, there's no need to have robust data backups as these systems can store huge volumes of data effectively and securely.
Thus an updated EDI system can provide prompt and reliable data transfer ensuring better business outcomes and customer experience.  
QA Automation 
QA automation simply means the quality assurance of your software using mobile or web testing but through automation. The challenges in EDI testing begin while verifying whether the EDI standards have been transmitted and recorded as required. These tests compare the segments and elements in X.12 files between the baseline file and the latest generated file. As EDI specifications are vast and complex, testing a single workflow can take hours, if performed manually.
To perform a perfect QA automation, EDI records need to be checked for variances at the file or database level. The system should be designed for scalability to accommodate any additional claims or files in the future.
Lack of Resources 
Although there is a strong inclination toward adopting EDI in Healthcare, the technology hasn't seen much success in the market. The reason for it lies in the type of organizations that are trying to adopt this technology. Top payer organizations have the budget and resources to easily deploy and use healthcare EDI. But providers often have limited technical resources.
This leads them to search for viable EDI solution providers. Even in 2022, the number of healthcare EDI solution experts is very less than that of retail EDI experts. Among the few that exist, most of them provide EDI products that are difficult to use and are very expensive. An efficient EDI solution partner can help you navigate these challenges with ease.
Managing Test Data 
An EDI system tackles massive volumes of transactions, claims, and payment records that take place thousands of times in a single minute. So, the test data must be of similar volume and should also blend effectively with real-world data.
According to the HIPAA policies of secure test data, these data stockpiles should not include any Personally Identifiable Information (PII). They also need to adapt to the X12 EDI standards. 
Every set of test data needs to fulfill these requirements mentioned above. This in turn helps QA testers with checking every possible positive and negative test case, which effectively mimics real-world scenarios.
Ensuring Flexibility
This ongoing pandemic has caused industry and region-specific changes in the US healthcare industry. The lack of flexible Healthcare EDI systems has made it near-impossible to accommodate such sudden changes.
Cloud and other hybrid models like EDI VAN is the only answer to such unpredictable problems.
These come with the latest technological and business process improvements that offer better flexibility and agility to the system. They are easier to scale up and down during such sudden changes in transaction volumes.
Conclusion
The problems above are inevitable for every healthcare provider using an EDI system or in the process of implementing one.
A technology partner not only helps you implement EDI but also provides proper maintenance and support.
That is exactly where we come in. For more than a decade now, we have been a single-stop shop for healthcare IT services. Our team of healthcare compliance experts has the in-depth industry knowledge and can resolve any problem that your EDI system may face. We offer healthcare EDI solutions with attention to detail.
Get in touch with us at info@nalashaa.com.
The following two tabs change content below.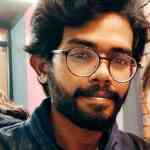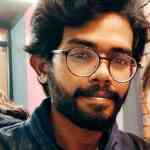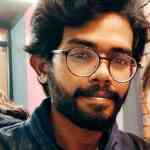 Mitrajit Das
A writer with a keen interest in the Healthcare domain and B2B content marketing. He enjoys writing and creating pieces around the latest Healthcare IT trends using the simplest of words.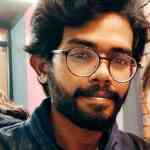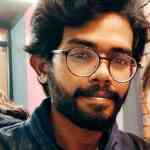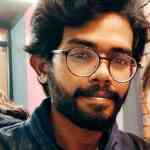 Latest posts by Mitrajit Das (see all)