A good provider network is essential for payers. Finding new providers and enrolling them into networks is relatively easier than maintaining one. Providers can choose to drop out from health plans for a number of reasons; the reasons are as follows.
Delayed Reimbursements

Providers often deal with health plans that delay the claim reimbursements even after the prior authorization requests have been confirmed. This leaves providers at a loss having to spend administrative time and effort in securing reimbursements.
Negotiations that leave providers at a loss

Payers often strike negotiations contracts with providers, where providers end up shelling out most of the cost of care services themselves.
Delayed access to patient data

Delayed response from the payers puts providers at the risk of delivering delayed care and puts the brunt on the administrative staff requesting payers for the necessary data multiple times.
Lack of clarity on the performance measures

Payers keep track of a provider's performance to help with contract negotiations. More often than not, providers are kept in the dark about the performance measures, which leaves the providers at a disadvantageous point.
Operational cost of frequent audits

Payers are frequently audited, for they need documentation from providers. However, the turnaround time for documentation requests ranges from days to weeks; this consumes the providers' efforts and time in submitting requests.
All these leave providers with no choice but to move on with a health plan where they can deliver care on time with a reduced administrative burden.
APIs to Improve Provider Experience  
Thanks to constant feedback, the CMS has come up with proposals to minimize the burden. These proposals include a list of FHIR APIs that would smoothen the processes between the patient, provider, and payer. Here are the APIs which help reduce the admin burden on payers and ensure timely care.
Provider Access API
Payer-to-payer Data Exchange API
Provider Directory API
Document Requirements Lookup Service API
Prior Authorization Support API
How to Reduce Provider Churn with Analytics Solutions 
First and foremost payers must introduce FHIR APIs into their workflows as soon as possible.  Apart from reducing burden, thanks to FHIR's REST architecture, these APIs can also help payers introduce healthcare data analytics solutions into their workflows to optimize them. Let's look at a few methods on how payers can retain their providers through data analytics.
Optimize Provider Contract Negotiations  
Once the performance measures for providers are clearly communicated to them in advance, payers may track these measures to gauge the quality of care delivery.
These performance measures, when run through a healthcare data analytics solution, will enable payers to come up with negotiations contracts that are optimized to the provider's performance. This way, the providers are assisted to perform better and continue with the health plan, as the negotiation contact is based on data and not the whims of the payers.
Use Network Leakage to Your Benefit 
Network leakage is a concern for payers. Network leakage may result in members dropping out of health plans, and subsequently providers as well, since their colleagues in other hospitals are experiencing better payer-provider relationships.
Using data from rejected claims, find out the providers and services responsible for network leakage. Track their performance through social listening and member portals, helping payers offer a contract that works for both parties.  Payers must update their provider directory details once they have onboarded the new providers in addition to notifying their existing providers to urge them for referrals.
Improve Provider Engagement 
It is exponentially beneficial for payers to keep their ears to the ground when it comes to provider engagement. Providers often end up with health plans that don't consider provider well-being much. Providers in such health plans will soon drop out and move to a health plan that offers a better provider engagement experience.
To mitigate the lack of provider engagement, payers must build KPIs to measure provider satisfaction. This way payers can keep track of provider satisfaction and take action accordingly. Payers are recommended to enable social listening, collecting data through posts, comments, hashtags, and so on. Keeping this data in mind, payers can host events, webinars, and educational sessions or introduce programs where in-network providers can optimize their operations.
Let Us Help Keep Your Providers Happy  
Healthcare data analytics solutions are all about identifying the right KPIs and tracking them. Payers already have a lot on their plate in addition to spending hours on data solutions. However, partnering up with the right data experts will help reduce those hours.
The healthcare IT team at Nalashaa is well-experienced in the healthcare IT ecosystem; they can help you make the right decisions keeping the bigger picture in mind. The team is also well versed with the compliance laws; that's why partnering with us is a perfect fit if you're looking for those FHIR APIs.
Connect with our healthcare IT experts at info@nalashaa.com and let's help you enable a no-pressure provider experience.
The following two tabs change content below.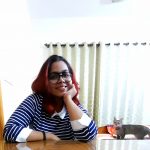 Shireen Noushad
Currently, trying to navigate through the ocean of Healthcare IT systems, processes, and workflows. Passionate about writing, and stringing together words in the simplest of ways for a better reading experience and easier comprehension.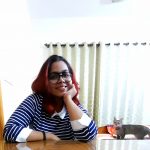 Latest posts by Shireen Noushad (see all)