Before we step into how data analytics can transform a payer's organization for the better, one must address the chains holding them back from the miracles of analytics. The lack of interoperability has been plaguing the healthcare ecosystem for quite some time now. The Interoperability and Patient Access rule along with the Proposals to Reduce Burden, CMS has directed payers to implement FHIR APIs  – thereby tackling the lack of interoperability.
One of the key factors that set apart FHIR from the previous HL7 versions is that it employs RESTful web services and open web technologies.
This means that with FHIR APIs in the picture, healthcare systems can be integrated with data analytics tools, enabling payers to draw insights from them.
With the FHIR Bulk Data Access or Flat FHIR, data can be accessed in bulk which is again beneficial when it comes to analyzing data to come up with proactive solutions.
The bottom line is FHIR architecture is a necessity to empower data-driven decisions. Now, let us move on to how payers can improve their operational efficiency with healthcare payer analytical solutions.
Optimize Claim Clearance  
Managing claims is one of the key responsibilities for payers. Claims are received in various formats, with incomplete data and documents pushing payers to send them back to providers, requesting them to re-submit them. Optimizing claim clearance would free up a lot of time for payers.
CMS has proposed the implementation of Document Requirements Look-up Service and Prior Authorization Support APIs which would help payers, as they would start receiving claims complete with all necessary documents and data. However, optimizing claim clearance would mean utilizing data from the claim influx and taking data-driven actions.
 Analyzing the historical data on fraudulent claims, identifying a pattern, payers can engineer their systems to identify faulty claims sooner.
Payers can also utilize payer analytical solutions to take action in detecting and avoiding fraudulent claims.
Payers can also predict periods when there would be an increase or decrease in claim influx, to scale systems accordingly to manage the load and optimize the claim clearance process.
This way, payers can employ healthcare analytical solutions to prevent hiccups in their current workflows.
Reduce Re-admissions  
Reduced readmissions is every payers' dream come true. Reducing readmissions means a reduction in the number of claims to process.
Reducing re-admission needs proactive care.
With access to historical claims data and prescriptions, payers can predict diseases that may affect a member. With this prediction, payers may educate the members, and suggest preventive measures to keep diseases at bay.
Payers can also monitor members' lifestyles, look into their medical history and the quality-of-care outcomes to enable proactive care.
This way, proactive care can reduce the propensity of members falling ill, and therefore re-admissions.
Improve Net Promoter Score 
A Net Promoter Score (NPS) is a market research metric that helps the members rate their experience with a payer. A member's experience depends on many points such as provider availability in the vicinity, response to contact requests, number of covered services, social determinants, and so on. Payers must optimize their offerings and solutions to ensure a reduced member churn rate.
Using historical data on unsatisfied contact request responses, payers can come up with preventive measures to ensure that members are satisfied with the responses in the future.
Network leakage can point to health plans that must be optimized with a better provider network and coverage.
Tracking data points to improve net promoter score empowers payers to reduce member experience as well as employee attrition – empowering payer organizations to keep a steady and upskilled workforce.
FHIR Up Your System With Analytics Solutions 
Nalashaa has a team of healthcare IT experts who have witnessed the rise of all HL7 versions. With experience in FHIR integration and data analytics, our team has the expertise to fulfill your requirements. We shall help identify data points and KPIs in line with business goals and inculcate the analytics culture to help you on your journey to success.
Connect with healthcare IT experts at info@nalashaa.com and witness the magic of healthcare analytics yourself.
The following two tabs change content below.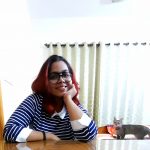 Shireen Noushad
Currently, trying to navigate through the ocean of Healthcare IT systems, processes, and workflows. Passionate about writing, and stringing together words in the simplest of ways for a better reading experience and easier comprehension.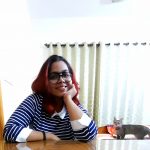 Latest posts by Shireen Noushad (see all)