Member management is crucial to healthcare payer organizations. Member engagement KPIs are what decide a payer's Net Promoter Score. This means that payers must put in extra effort to ensure member attrition is kept to the minimum and ideally eliminated from their health plans.
Members drop out of health plans for a number of reasons, such as lack of covered services, medication, providers in the vicinity, delayed care delivery, undesired care outcomes and so on. With the help of healthcare payer analytics solutions, these facets dragging down member satisfaction can be optimized.
We already discussed the necessity of FHIR architecture when it comes to setting up a healthcare payer analytics solution. In line with that, payers can utilize analytics solutions to optimize member engagement programs and reduce attrition by accessing member data via Patient Access API. Let's go through a couple of methods on how payers can go about keeping their members happy.
Proactive and Preventive Care 
In the previous blog too, we discussed the benefits of proactive care- – reduced claims and readmissions. In this blog, we are to look at how proactive care would enable a reduced member churn rate.
One of the reasons why members drop out, as mentioned before, is undesired care outcomes.
With historical member data on claims, medication, lifestyle monitoring, medical tests and services prescribed and so on, payers can predict diseases that would affect their members. With data analytics solutions, care outcomes will be as accurate as they can get.
Payers can proactively recommend preventive care measures and programs in order to mitigate the predicted illness. This way, members will be content with the payer's involvement and attention to their lifestyle and resultantly they choose to continue with them.
Optimize or Personalize Health plans  
Health plans often offer blanket services and coverage on medication. Members may avail health plans, and then suffer from illnesses that are not covered, or there are no providers in their vicinity. Unsatisfied members would affect payers' NPS negatively, as discussed before.
Payers must look into historical claims data for insights into services that have been denied. Healthcare payer analytical solutions would analyze the available data and come up with recommendations to include services to health plans to keep members content.
The same can be done with claims data on network leakage. Analytical tools integrated with payer systems can figure out the reasons and recommend improvements/additions to the provider network.
Improved Care Delivery  
Thanks to Prior Authorization Support (PAS) API and Document Requirement Look-up Service (DRLS) API, payers have extensive visibility into the prior authorization requests. With the help of this API, the delays in care delivery that stemmed from prior-authorization delay will be eliminated.
However, the advantages of these APIs do not end there.
Since these APIs can now speak to web technologies, data analytics tools can look into the process flow of prior authorization and identify bottlenecks that contribute to delayed care delivery. Using healthcare analytical solutions, payers can come up with enhancement measures to mitigate these bottlenecks.
With Payer-to-Payer data exchange API and Provider API in the picture, providers can analyze the historical member data and recommend appropriate medication with improved accuracy. This way members will be satisfied with their care outcomes and remain loyal to the health plan owing to improved care delivery from within the network.
Personalized Engagement 
Member portals along with social media are one of the main sources of insights into member retention. Payers must scout their member portals, keep an eye out for social media mentions and address grievances as soon as possible.
Analytical solutions can scan member interaction, gather inputs on response patterns, and come up with solutions to personalize messaging to capture their attention.
Through member feedback on these portals, payers can personalize their engagement programs with members, making members feel like their demands are being heard and as a result, they will choose to continue with the same health plan.
Let us Help Out on Your Analytics Journey  
The team at Nalashaa has an experienced team of health IT experts, ready to integrate and deploy payer analytical solutions.
The team is well versed with the healthcare ecosystem, which makes it easier for them to follow compliance measures. Connect with our healthcare IT experts at info@nalashaa.com and start your data analytics journey.
The following two tabs change content below.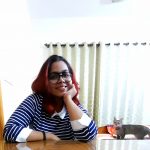 Shireen Noushad
Currently, trying to navigate through the ocean of Healthcare IT systems, processes, and workflows. Passionate about writing, and stringing together words in the simplest of ways for a better reading experience and easier comprehension.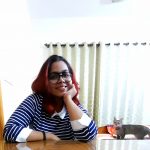 Latest posts by Shireen Noushad (see all)