According to the first-ever survey conducted in 2020 by debt.com on medical debts, 46% of Americans are in medical debt. The number doesn't seem to be going down, as the next survey conducted showed an increase in the number by 4%. Half of the American population is in debt or having trouble paying off their medical bills. One of the main components of a medical bill is the surprise bill or balance bill charged by out-of-network providers/hospitals. One in five Americans received a surprise bill for emergency care and many others were billed unexpectedly high for non-emergency care as well.  
The No Surprises Act
In order to resolve this problem, the US Congress introduced a regulation called the No Surprises Act and passed the bill in 2020. This bill has been made effective on January 1st, 2022. This act provides federal protection to patients from surprise bills /balance bills/unexpected bills from providers and hospitals that don't participate in the patient's health insurance network.  Here's what the No Surprises Act covers: 
Private Group or Individual Insurance: The following are federal protections for group or              individual insurance holders:
Ban on surprise bills/balance bills for emergency care from out-of-network providers/hospitals and air ambulance services.

Patients can't be charged more than the in-network insurance coverage rate for all emergency care and some non-emergency care as well.

 

Ban on out-of-network charges and balance bill for supplemental care, like radiology or anesthesiology by out-of-network providers.

 

Hospitals need to explain the bills and the rights of the patient under the No Surprise

s

Act.

 

Hospitals can't charge patients with surprise bills unless the patient has waived off the rights under the act.

 

The patient has the right to dispute if the bill they have received is more than in-network rates.

 

Furthermore, the hospitals are liable to penalties if they break any laws under the No Surprises Act.

 
Uninsured or Self Pay: The following are federal protections for the uninsured:
Healthcare facilities/providers must provide patients with good faith estimates of the medical bill before the treatment (non-emergency only). 

 

Patients have the right to dispute the bill amount if the difference between the bill amount and good faith amount is $400 or more. 

 
How does this Regulation Affect Health Plans?
         Below are a few things health plans must follow to stay compliant with the regulation and to avoid penalties:
Health plans must charge patients based on the in-network cost-sharing rates for out-of-network bills. If issues arise, the providers and payers need to sort it out and not make the patients liable if they have not waived off their No surprises bill act rights.

 

Health Plan

s

must verify provider directory data every 90 days and update information every two business days as it will help patients with making an informed decision while choosing to renew their policy or picking a provider for treatment.

 

The No Surprise Act has put a cap on the unexpected bills from out-of-network providers. The Facilities might increase their base treatment prices to compensate for this. Payers need to be ready to cover more for less premium or consider repositioning their prices.

 

Health Plans must also provide transitional coverage (Applicable to only certain types of treatments) up to 90 days to patients if they are receiving active treatment and a provider/facility moves out of their plan. 

 
Solutions Health Plans Should Leverage to Stay Compliant with this Mandate
Transparency in Coverage

: The

Transparency in Coverage

regulation is to take effect on July 1

st,

2022, and is one of the regulations that was passed in 2020 along with the No Surprise Act to protect patients against medical debts. This mandate specifically targets transparency of prices for patients. The previously hidden cost-sharing aspects are now available for patients to make an informed decision before the treatment or purchasing a policy.

There are 7 elements that Payers have to disclose to the beneficiaries

, out-of-network cost is one of them which is a key point in the No Surprises Act 2022 framework. With partial regulations already in effect from January 1

st

, 2022, health plans must partner with a skilled HIT to comply with the rest of the mandate including the No Surprises Act, to avoid penalties.

 

Automation:

Updating the provider directory is one of the sub-clauses of the No Surprises Act, as CMS mandates payers to update their provider network every 48 hours 

so that patients can easily select a provider that is covered in their plan. The challenge lies in updating the provider directory as there are hundreds of provider groups that send data to health plans and in different formats. Automation can help payers reduce manual work of collating all provider data and fixing errors, since the data update has a timeline of 48 hours, it is imperative that health plans adopt automation to stay compliant with the mandate.

 
Conclusion
The No Surprises Act is already in effect, and health plans must work on implementing necessary changes to their software systems to align with the mandate. Nalashaa has skilled US healthcare IT solution development experts experienced in regulatory compliance, healthcare APIs, data solutions, etc.  Drop a note to info@nalashaa.com to start your journey towards compliance. 
The following two tabs change content below.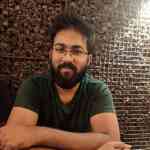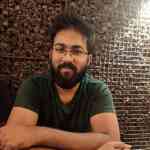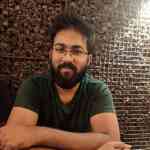 Prateek Shetty
Prateek is a B2B tech marketer with a keen interest in content marketing. B2B writer by day, Netflix junkie & gamer by night.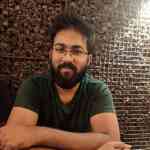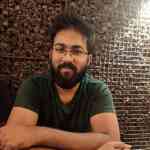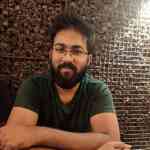 Latest posts by Prateek Shetty (see all)