Health Plans are one of the most crucial aspects of care for patients. Since health plans have to interact with various parties in the ecosystem, they require a robust software solution to aid them in their journey towards care, compliance and excellent customer service. A robust healthcare payer solution can help health plans make data-driven decisions that improve care outcomes and better member engagement. 
 

Solutions Health Plans Need to Pay Attention to in 2022
Claims Management System

: Managing claims is one of the pressing challenges faced by health plans organizations today. The process of inputting data and processing payments is just half of the problem that claim management specialists face. The high volume of data requires careful verification which can take several manual hours and are error-prone. Automation is something health plans CTOs/CIOs should consider adopting to ease the burden on their employees and reduce errors and costs.

 
Provider Network Management System

: Provider network management software collects data from across the ecosystem and provides one single source of truth to payers when it comes to provider contracts, fees scheduling, medical bills, claims, etc. Many health plans manage these through manual methods or with poorly optimized provider network management system without automation, data analytics, and contract management capabilities.

 
Member Engagement Solution

: 

The most pivotal solution health plans should focus on is member engagement. Member engagement strategy should be at the forefront for any healthcare payer organization. Most payers out there have a rudimentary member engagement strategy which includes emails and basic notifications. Health plans should move to implement everything from mobile app solutions, data analytics tools to integration of various factors in patient care to reap full benefits.

 
Essential

Enhancement

s

and Inclusion

s

to your Payer Solution Environment
Healthcare Automation

: This is a no-brainer. As claims management and provider network management systems must utilize this to provide maximum benefits to health plans in processing claims, inputting data, and complying with healthcare regulations. Automation's applicability is in critical processes like auto-enrolment, policy issuance, and more.

 
Data Analytics

: Any robust payer solution strategy should consist of a data analytics solution. This is the key factor/solution in making data-driven decisions to improve member engagement and care outcomes. This includes monitoring member behavior, provider care quality monitoring, churn rate, member feedback, social determinants of health

(SDOH), and more.

 
Interoperability

:

 This is pretty much a mandatory enhancement to your solution. CMS mandates all payers to enable payer to payer data exchange, provider directory API, and patient access API to make sure patients' care journey is smooth and transparent.

 
UX/UI upgrade

:

 A software/solution that lacks good UI and UX is bound to fail in the eyes of customers. You as the technology leader of your organization must focus on ramping up the user experience of the solutions your

colleagues use. That is just half

of

the challenge as your customers/members are also part of your IT solution experience. Improving UX for your members must be your top-most priority when considering UX upgrades.

 
Compliance

:

This is an essential factor in making your payer solution wholesome. Various regulations by the US healthcare regulators subject health plans to comply with certain mandates to make care journeys for patients hassle-free. This puts a lot of burden on health plans to make changes to their software solutions to align with the regulatory requirements. Cures Act, Transparency in coverage, and so on, are the regulations health plans must comply to make their solution complete and compact in order to avoid hefty penalties

.

 
Conclusion

 
The above solutions must be seriously considered by CTOs/CIOs of Health Plans to improve member engagement and revenue. We,  at Nalashaa, have extensive experience in developing bespoke healthcare technology for over a decade now. Our expertise includes EHRs, PHM, Data Analytics, Automation, FHIR, EDI, Transparency in coverage, and many more. If you are looking to modernize your solutions or build a new one, drop your details to info@nalashaa.com. 
The following two tabs change content below.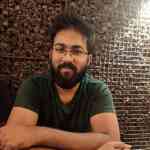 Prateek Shetty
Prateek is a B2B tech marketer with a keen interest in content marketing. B2B writer by day, Netflix junkie & gamer by night.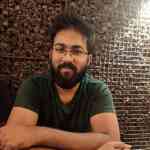 Latest posts by Prateek Shetty (see all)