The outbreak of the COVID-19 pandemic presented a unique challenge for care providers. They were handed the daunting task of identifying patients who needed medical attention the most. The burdensome aspect of this challenge was the level of data accuracy needed. One wrong move and the consequences severely affected patient mortality rate.  
Care providers have always been strapped for time, and clinician burden was a burning problem even before the COVID-19 pandemic. However, expecting care providers to identify patients who need care the most would be akin to asking an athlete to run another marathon immediately after completing one. Fortunately, help is at hand in the form of technology. But the onus is on the HIT developers to create functionality that will not exacerbate the provider burden.   
To prioritize care delivery to patients, care providers require unprecedented access to patient health information ranging from medical history to the latest activity. With many new promising technologies like the Internet of Medical Things ( IoMT) pushing the envelope of innovation, EHR vendors must ride the ripples of change caused by them to equip care providers better.    
Preventive care, in simple terms, refers to the science of tackling a disease with clinical interventions before it gets a chance to manifest itself. It is a hefty proposition awaiting healthcare IT wizards. Despite sounding like the stuff of science fiction, preventive care is real and as accurate as an atomic clock. But the downside is, it remains in its infancy. To nurture it into a promising avenue, HIT vendors must leverage the potential of EHR data by closing the gaps in the continuity of patient data. We propose the following three primary areas for EHR enhancements to advance preventive care 
Remote Patient Monitoring (RPM): Interoperability standards and the adoption of IoMT devices continue to improve. The time for EHR vendors to gear up and support care provider workflows centered on incoming feeds is here. A wide variety of healthcare settings ranging from Ambulatory care to SNF and Assisted Living facilities can vastly benefit from a revolution of enhanced functionality. RPM is one of them.  
There are solutions that enable care providers to capture patient vitals such as BP, Blood-glucose sugar, heart rate etc. To transform them into practical use cases, HIT vendors must scramble to connect millions of data points and longitudinal records of the patients. Additionally, recent changes to CMS reimbursement strategies allow for providers to bill Medicare for an array of services. However, to fulfil the void in demand for effective RPM solutions, HIT/EHR vendors must embrace the world of virtual and possibly asynchronous care.   
Wearables: Millions of individuals use wearables to track their fitness data. They have been around for close to a decade. However, care providers struggle to leverage this data in the care management process to date. Issues such as security risks, interoperability of EHR systems, the use of conflicting healthcare standards to capture ePHI are among the top challenges in tapping into the data accrued by these devices.  
Preventive care could benefit immensely from the ability of care providers to receive patient health data seamlessly on their EHR system. It enables them to study pathological patterns, patient vitals, and prognosis progression accurately, prompting them to swoop in with clinical interventions. 
Patient Engagement Applications: Patient engagement platforms that are just simple channels for expansive communication must transform into conduits ripe with information to influence patient wellbeing. To facilitate this change, EHR/HIT vendors must rebuild these applications with improved integration capabilities. A closed-loop system that provides patient engagement and tracks patient progress is the need of the hour. 
With effective patient engagement strategies, care providers can accustom patients to vital components of a regimen such as medication adherence and exercises. Care providers can hope to harness the potential of preventive care only by engaging patients in decision making and precipitating behavioral changes for further analysis of the prognosis. HIT solutions primed for preventive care are lightweight and cost-effective applications that pack a heavy punch to curtail the onset of illness. Hence, HIT vendors must consider making powerful advancements to their EHR applications to integrate data accrued from patient engagement applications.   
Get in touch with us at info@nalashaa.com to learn how our team of healthcare IT experts can enrich your efforts to advance the effectiveness of EHR applications.   
The following two tabs change content below.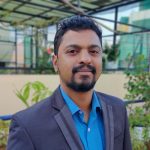 Puneeth Salian
A writer in Healthcare domain, who is also a science and technology enthusiast. Enjoys creating interesting pieces that elucidate the latest Healthcare IT trends and advancements.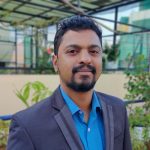 Latest posts by Puneeth Salian (see all)