The healthcare industry is currently undergoing a tectonic shift towards a patient-centric care model to pursue Value-Based Care (VBC). To unearth the 'value' in care delivery, care providers must tap into incoming patient data to induce 'well-informed' clinical decisions. With this, the fascination for data has grown significantly over the last decade in the US healthcare industry. However, while many healthcare organizations have strived to convert this erstwhile liability into an asset, only a few have succeeded. 
In the next decade, as interoperability takes a structured shape and sources of data multiply, data initiatives would have the lion's share of the CIO's attention. This blog covers why HIT developers must think 'Data' and its three important focus areas.  
As the healthcare industry accelerates towards an app-based economy, patients (consumers) would be in the limelight. Clinical procedures would be tailored to their unique needs. In the process, patients would call on to access and share their data with healthcare organizations and physician practices of their choice. The resulting demand for 'real-time' access to electronic Patient Health Information (ePHI) would impel provider organizations to manage their data with greater discipline to ramp up its security. The centralization of patient data is inevitable, and it is set to become an elementary component of the 'eco-system-based environment of the new frontier of healthcare. 
Data Synchronization: A centralized data system contains all organizational data in one repository. It provides access to specific audiences (doctors, lab technicians, radiologists, medical billing etc.) through multiple access points. A centralized data configuration provides a care facility with versatility and flexibility. In addition, it allows for a healthcare facility's growth at different geographical locations. 
However, data synchronization is the key. For example, different versions of patient health data are a ticking time bomb waiting to explode in the face of unsuspecting, heavily burdened care providers. Therefore, HIT vendors must develop robust Enterprise Data Warehousing (EDW) mechanisms and leverage the potential of the cloud to ascertain data integrity. Furthermore, accurate ePHI is a precondition for interoperability of health systems and the advantages it unlocks for care providers. Hence, to explore interoperability, HIT developers must master data integrity. 
Care Co-ordination: The EHR system keeps track of all the tests and clinical interventions a patient has received. To achieve greater care coordination, the patient health record must be accurate and devoid of duplicity. The integrity of ePHI ensures that the different departments in a hospital, such as the pathology lab and the radiology lab, receive 'updated' data to provide medical reports. 
Even when a patient shares health information with other medical professionals, data security and accuracy are essential to complete medical consultation continuity. Hence, healthcare IT developers must establish cogent data capture and sharing mechanisms on their EHR systems to achieve care coordination. 
Data Analytics: Currently, numerous organizations depend on their analytics machinery to decipher insights from incoming ePHI and derive action points (clinical decisions). In the future, more healthcare organizations would look to eliminate the gaps between insights and timely actions. For meaningful insights to transform into usable workflows, alerts and notifications, HIT vendors must conceptualize and integrate powerful data analytics functionalities into their EHR offering.  
Learn more about how our healthcare IT wizards can enable you to unlock the potential of your incoming healthcare data. Get in touch with us at info@nalashaa.com to evaluate your journey towards ePHI storage and exchange. 
The following two tabs change content below.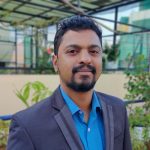 Puneeth Salian
A writer in Healthcare domain, who is also a science and technology enthusiast. Enjoys creating interesting pieces that elucidate the latest Healthcare IT trends and advancements.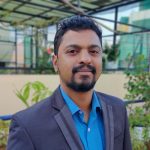 Latest posts by Puneeth Salian (see all)