The development of healthcare software encompasses a wide variety of activities designed to address various organizational issues in the medical industry as well as the vital interactions between patients and caregivers. Since the advent of EHRs, the healthcare software development industry has been growing steadily. And recent studies indicate that the global market size of healthcare software as a service is expected to grow at a CAGR of 11.79% by 2030.
In light of these trends,  it is necessary to take a closer look at the healthcare software development industry,  from recent trends to custom solutions and everything in between.
Trends in custom software development for 2023
AI – AI is becoming increasingly important in the US healthcare sector, with many institutions turning to AI-powered solutions to streamline processes and improve patient outcomes. AI can provide greater efficiency, accuracy, and control than traditional methods of data analysis and management.
RPM – Remote Patient Monitoring (RPM) is becoming an increasingly popular technology within the healthcare industry. RPM is helping to reduce costs and improve patient outcomes by allowing healthcare providers to track patients remotely, without the need for frequent in-person visits. RPM systems are made up of medical sensors, which record vital signs and other biometrics data on a regular basis, and they send this data directly to healthcare providers or caregivers.
AR and VR– AR and VR are helping the healthcare industry by providing a new way to experience and learn about the human body. Virtual reality can be used to create a lifelike experience that allows people to explore all of the different parts of the body. Augmented reality can be used to overlay information on top of real-world objects, which is helpful for doctors who need to see medical images while they are performing surgery. Some notable examples of how AR and VR can be used in custom medical software development include robotic surgery, medical education, physical therapy, tailored care, post-traumatic stress disorder treatment, emergency care, and more. Recent studies show that the future of the AR and VR market is anticipated to grow up to $499.9 million by 2023.
Chatbot– It is revolutionizing the way healthcare is delivered. By providing automated, conversational experiences with personalized and relevant information, chatbots are helping the healthcare industry provide more efficient and effective care for patients. Chatbots can also be used to answer common inquiries about procedures, medications, and other health topics that would otherwise be fielded by nurses or doctors.
Healthcare Software in Use (For Patients) 
Health monitoring software – Health monitoring apps are one of the best instances of healthcare software applications, offering advice on medical treatments and assessing symptoms. With the use of this program, patients with chronic illnesses (such as diabetes, cancer, and cardiovascular disorders) can manage their health and take the required precautions.
Medication tracking software – Recently, medical software development has seen a significant increase in the use of medication tracking apps. These apps allow users to track nearby pharmacies, the promotions those shops are running, and other information in addition to scheduling and reminding patients when it's time to take their medications.
Mental health software – Businesses now have a fantastic opportunity to assist consumers in taking care of their mental health thanks to this type of software. To assist users in coping with anxiety, depression, stress, sleeping disorders, and other conditions, mental health software is available with a wide range of services, including gamification components, breathing exercises, pre-recorded meditations, and more.
Dieting software – Excellent examples of specialized medical software development include diet applications. Through numerous features like health and food-related information, meal planning, calorie calculators, reminders, and so forth, users can establish a diet plan and practice healthy eating.
Lifestyle software – Lifestyle software is custom software designed specifically to meet the needs of patients and improve their day-to-day lives. It can be used to track everything from diet and exercise habits to medications, symptoms, doctor's appointments, mental health treatments, or any other aspect of a person's healthcare.
Healthcare Software that are helping Providers around the US (For Providers) 
Patient monitoring system – Apps for patient monitoring assist medical professionals in regularly checking patients' health and taking appropriate action throughout the course of therapy. In order for doctors to access test results and other documentation whenever necessary, patients can store them in the app.
Medical Networking Software – Even though doctors are frequently quite busy and don't seem to have much time for social media, they undoubtedly need a place to connect with one another, share knowledge, and develop decision-making abilities. Some of the well-known examples of healthcare bespoke software development in this area include medical networking apps.
Telehealth – Telehealth services are going to be at the forefront of tech solutions for providers in 2023. Reports suggest that the telehealth and telemedicine market is going to grow up to have a market value of $186.7 billion by 2027
Health record software – Medical staff can easily and conveniently gather and maintain patient electronic health data using medical or health record applications, including information about appointments, prescriptions, tests, medical history, and vital signs (weight, temperature, blood pressure, etc.). It is imperative for doctors to have access to such real-time information in order to closely monitor the course of treatment.
E-prescription – E-prescription apps make it easier for doctors and other healthcare professionals to create and send prescription orders so they can share electronic prescriptions with pharmacies and labs right away. Modern healthcare software development services enable you to create such apps that will increase user accuracy and patient safety.
Hospital management software – The entire management and billing procedure is streamlined by this kind of software. You can increase staff productivity and achieve the desired result by digitizing a variety of tasks, including insurance assignment, payment processing, claims management, patient information management, account, and administrative work, etc.
Stages of Custom Software development life cycle. Add that personalized touch to your applications. 
Understanding the problem
Understand the group of individuals who will use it.
Creating a Scalable Design
Assemble product team and tech shack
Creating a minimum viable product
Testing and bug fixing
Product release and Maintenance
Checklist for an Error-Free Custom Software Development
Industry knowledge: You have to ensure that your solution partner has in-depth knowledge and expertise in healthcare software development. It is also essential that you select the appropriate tech stack for your healthcare app.
Scalability: Scalability is the ability of a software system to handle increased demands and workloads without adversely affecting performance, reliability, or stability. In the healthcare environment, scalability is essential as it enables practitioners to manage more complex patient data while concurrently supporting a larger number of users and patients.
Security and compliance: You need to manage enormous volumes of private information in order to offer efficient healthcare software solutions. Therefore, make sure your future outsourcing partner creates a healthcare app that adheres to global security standards like HIPAA, PCI, and ISO and has strong security procedures.
Five Benefits of Custom Software Development.
Increased Efficiency: Custom software is designed specifically for your business, meaning that it will help you to become more efficient and productive than ever before.
Improved Functionality: With custom software, you can enjoy improved functionality and a better user experience overall.
Increased Flexibility: Custom software is highly flexible, meaning that it can be tailored to meet your specific needs and requirements.
Reduced Costs: Custom software is often more affordable than off-the-shelf solutions, making it a cost-effective option for your business.
Greater Scalability: As your business grows, custom software can be scaled up accordingly to meet your increasing demands.
Improved Customer Satisfaction: A customized solution will meet the specific needs of your customers, improving satisfaction levels.
Why chose us?  
Choosing us as your healthcare software development partner/company provides you with a comprehensive and tailored solution to suit all of your needs. Our experienced team of professionals has extensive knowledge in the healthcare industry, enabling us to deliver cost-effective, user-friendly applications that meet your specific demands. Our healthcare provider solutions have helped over 120k clinicians all over the US. We have made them stand out among the millions. 
Connect with us to be a part of the future. info@nalashaa.com
The following two tabs change content below.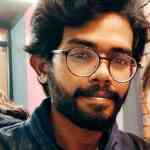 Mitrajit Das
A writer with a keen interest in the Healthcare domain and B2B content marketing. He enjoys writing and creating pieces around the latest Healthcare IT trends using the simplest of words.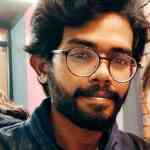 Latest posts by Mitrajit Das (see all)