Understanding the Internet of Medical Things (IoMT)
 Internet of Medical things or IoMT refers to a system of medical devices that interface with software applications and the internet, with the sole purpose of collecting healthcare data. IoMT can be regarded as a subset of the Internet of Things (IoT) devices, which comprise all web-enabled devices that can range from smart cars to kitchen appliances. These devices are also interconnected and their activity can be monitored from any geographical location through the internet.
 "The IoT healthcare market is estimated to grow up to 158.07 billion dollars by the year 2022 at a CAGR of 30.8%."
 IoMT enables medical devices such as heart rate monitors, glucometers, ECG sensors, etc to collect, analyze and relay healthcare data. This ability of medical equipment to share real-time data opens up a wide number of possibilities, the most interesting ones being:
Improvement of care outcomes
Streamlining of Remote Patient Monitoring Services
Reducing the cost of care, especially in Post Acute Care Settings (PAC)
Access to real-time patient health data
Remote monitoring of the health and performance of connected devices
Under the Hood
 IoMT enables machine to machine and machine to human interaction, which makes real-time intervention solutions such as the monitoring of the vital statistics of a patient, accurate and reliable. Medical devices are enabled with WI-FI connectivity making them capable of 'talking to' other online devices. Their functionality is further augmented by enabling them to store data onto cloud storage through a secured network
The data collected by IoMT devices are combined with Electronic Health Record systems (EHR) to unlock immense possibilities that can play a pivotal role in transforming healthcare systems and care delivery.
Applications of IoMT
In current clinical setups, IoMT mostly falls under the following categories:
Remote Patient Monitoring: Clinicians and doctors can use medical devices to remotely monitor heart activity, blood sugar levels and more. The ability to track patient vitals remotely is particularly helpful, for monitoring patients suffering from chronic conditions. Care providers can take evasive actions by receiving patient health alerts on their mobile devices in case of emergencies like sudden cardiac arrest (SCA) or epileptic seizures. From telehealth to chronic disease management and preventive care, a combination of advanced sensors, smart devices and software suites to run the sensors have become the new frontier of patient health monitoring.
 Drug Management: IoMT devices leverage Radio Frequency Identification (RFID) technology to track and manage the supply chain of prescription medication. Pharmaceutical companies have started using RFID tags on the packaging of medicines to ensure consistent supply chain quality. The most ambitious and use of IoTM yet comes in the form of 'smart pills' which help care providers and relatives of patient monitor medicine doses.
 Equipment Monitoring: Interconnected medical devices can also be remotely monitored for performance issues as well. MRI, X-Ray, CT scan machines and other regularly used medical devices can prompt the hospital staff with maintenance notifications. Predictive maintenance and remote diagnostics of medical equipment help care providers foresee technical glitches in their medical equipment before they begin to affect their quality of care.     
Biosensor Monitoring:  Biosensors are analytical devices that can track biological matter such as blood, tissue, antibodies, nucleic acids, etc. They work in tandem, smartphones, and wearables. They are among the most accurate of IoMT setups, forming the foundation for Point of Care (POC) and home diagnostics. Despite being used in a wide variety of end-user applications, glucose monitoring is currently the dominant application that they are used in.
Why Do Care Providers Need to Adopt IoMT?
Most consumer mobile devices are now equipped with connectivity technologies such as Near Field Communication (NFC) and RFID. This enables them to communicate with IT systems seamlessly. Doctors, physicians, patients, and family members can leverage the potential of IoMT without the need to invest in expensive monitors that can interface with medical devices.
 "IoMT technology is currently being driven by the emergence of low cost sensors, communication, and processing"
The rates of chronic diseases are significantly rising, creating a demand for better treatment options and lower healthcare costs. The steady growth of the computing power of mobile devices combined with the need for innovation in healthcare to improve care outcomes makes IoMT the dark horse that has the potential to introduce paradigm-changing trends in the industry. Therefore, investing in this technology makes perfect sense for hospitals and Independent Software Vendors since the level of dependency on this nascent technology is poised to spike in the coming years.
The following table provides a perspective on the impact of IoTM devices
| | |
| --- | --- |
| Without IoMT | With the use of IoMT |
| Long hospital stays to ensure the improvement of patient health after discharge | Reduced hospitalization costs and improved care quality with the use of home health monitoring systems |
| Ad-Hoc interpretation of medical test results with the underlying risk of misdiagnosis | Accurate and improved care decisions from providers that conform to industry best practices |
| Lack of care coordination when multiple doctors are involved in the care process of a single patient | Precision in the care process even when care providers change due to the quality of patient health data assimilated by IoTM devices |
| Vastly limited care possibilities in home health and Post Acute Care (PAC) settings | Scope for monitoring a wider number of health conditions in home health and PAC settings |
Conclusion
 Without a doubt, numerous challenges impact the implementation of IoMT in healthcare settings, the most significant ones being, high infrastructure costs and data security.  The high implementation costs are bound to translate into greater ROI as IoTM begins to create dependency through convenience for both patients and care providers.
At Nalashaa, our experience with software development, data services, cloud implementation, and testing makes us well suited to assist care providers and ISVs explore this new frontier of Healthcare IT.
The following two tabs change content below.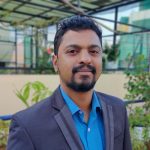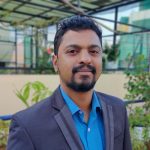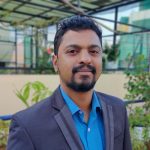 Puneeth Salian
A writer in Healthcare domain, who is also a science and technology enthusiast. Enjoys creating interesting pieces that elucidate the latest Healthcare IT trends and advancements.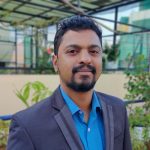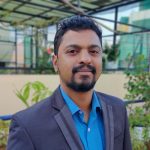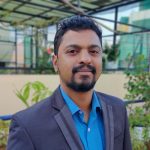 Latest posts by Puneeth Salian (see all)