Understanding the Epidemic
The illegal use of opioid drugs came into focus for the first time in the year 1999. Pharmaceutical companies had begun to recommend opioids for treating patients who suffered from chronic pain in both acute and post-acute care settings. It did not take very long for the dramatic proliferation of opioids as the industry standard for pain-relieving medication. Parallelly, the rampant misuse of opioids had spread throughout the United States making one thing very clear, they are highly addictive.
In 2016 alone, opioids such as Vicodin(hydrocodone), OxyContin(oxycodone), heroin and fentanyl accounted for 42,000 deaths. 69,563 people received "extreme" doses, many, as a result of doctor shopping in, 2018. These are just two of the hundreds of alarming statistics that throw light on the grim nature of opioid usage for non-medical use. There are other frightening consequences of unrestrained opioid usage. One of them is Neonatal Withdrawal Syndrome (NAS), where an unborn fetus experiences withdrawals as a consequence of regular use by a mother during pregnancy. Each one of these direct and indirect effects of opioid misuse has led to a nationwide public health emergency. According to The Council of Economic Advisers (CEA), it costs the US Government $78.5 billion a year to treat overdoses and abuse of opioids. Such is the nature of the epidemic which has gripped the United States, adversely impacting the social welfare of the nation.
The Retaliation Strategy
Opioid addiction impairs an individual's ability to lead a normal life. In worst cases, it leads to an increase in child abuse, unemployment, crime, domestic violence, homicide, and suicide. According to a 2016 research conducted by 'Recovery Brands', a renowned name in the healthcare research segment, patients come out of the risk of relapse only after 90 days of continued treatment. This encouraging statistic is proof that the opioid epidemic can be stopped dead in its tracks. Clearly, continued care is the way forward to get a patient out of opioid addiction, towards a normal life.
A 2018 poll released by the American Psychiatric Association (APA) found that the total number of American citizens who said that it would be easy to access opioids for non-medical use has gone up to 46% in 2018 from 39% in 2017. This clearly shows that existing responses from care providers, pharmacists and government entities have been inadequate. A focussed approach that can closely track the movement of these drugs and identify discrepancies in prescriptions is the only way the misuse of opioids can be curbed.  The following are some of the important actions that different entities can take to fight the opioid crisis.
Care Providers
Doctors and physicians are uniquely placed to identify the non-medical use of prescription drugs. They can determine a patient's usage of the drug through evidence-based screening tools such as the Opioid Risk Tool (ORT). These tools give specialists such as anesthesiologists a deeper insight into how a patient is using the drug. Using such insights, care providers can recommend safer alternatives for pain management to prevent the prolonged use of opioids by a patient, reducing the propensity of addiction.
Pharmacists
They can be the first line of defense in the fight against opioid misuse, by being watchful for fake or altered prescriptions. A network of pharmacists can easily send alerts to each other when one of them identifies a fake prescription. By adopting a closely knit effort that is driven by streamlined communication and awareness of doctor shopping, pharmacists can deter numerous attempts from patients to secure opioids, illegally.
Prescription Drug Monitoring Programs
PDPs are state-run electronic databases that are developed to monitor the use of a controlled substance like opioids. These programs identify individuals who are most prone to using them for non-medical purposes. Although not compulsory across the UN, currently PDMPs are the most promising initiative that can track the prescription of opioids and reduce the risk of doctor shopping and their illegal acquisition by creating a trail of entries in the electronic system.
Federal Agencies
The Health Resources and Service Administration (HRSA), has taken the following initiatives to prevent opioid misuse
Telehealth to treat opioid addiction: The Regional Telehealth Resource Center Program supports the development and advancement of telehealth programs in high-need communities. They support the 'Substance Use Warm line' which is a helpline that offers free and confidential clinician-to-clinician telephone consultation focusing on substance use evaluation and management of primary care clinicians.
Connecting stakeholders to opioid-related resources: The HSRA shares information and connects stakeholders to opioid resources through various programs. They support various programs to provide treatment and recovery support services to affected patients.
Sharing best practices and regional approaches: The HSRA hosts various webinars to explore ways to leverage expertise and resources to respond to the opioid crisis. They also attend various events where participants discuss the impact of the opioid epidemic. They also provide funds for medication-assisted treatment training to various primary care training programs.
The End Game
The contribution and engagement of technology enterprises with private, state, local and non-profit stakeholders are absolutely necessary for the fight against the Opioid Crisis. A proactive public health approach will help us understand the extent of what is clearly an epidemic and enable us to evaluate the resources and strategies that are needed to lead the fight against the Opioid Crisis. As citizens begin to take the opioid crisis seriously and partake in the fight against it, the chances of overcoming this looming epidemic become better.
The following two tabs change content below.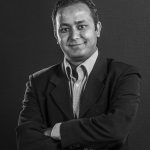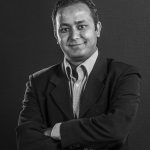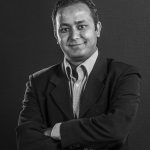 Amit Manral
Amit is a healthcare enthusiast who is passionate about the application of creative ideas to improve the healthcare ecosystem. He has been involved with US healthcare for over a decade and loves to understand the challenges of various stakeholders, impact of regulations on them and figure out ways to leverage technology that will impact business positively.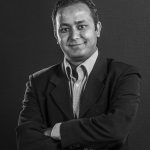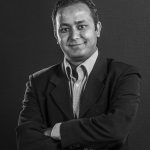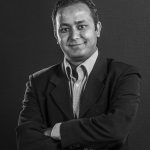 Latest posts by Amit Manral (see all)