Patient engagement was initially only a methodology to ramp up the extent of patient satisfaction. With the improvement of healthcare technology, many benefits of patient engagement such as patient safety, transaction efficiency and better-quality care outcomes began to rise to the top. As the healthcare industry aligns itself to 'patient-centric care' patient engagement is set to play a leading role in HIT development. 
Healthcare providers across the US are scrambling to adapt to VBC requirements. In the pursuit of high-value care outcomes, providers have been forced to shift their focus from patients to their computer screens. EHR vendors had stepped in with the promise of higher productivity. But the onslaught of CMS regulations caused them to overlook provider conundrums. To bring the focus back to innovation and to pursue high value care outcomes, HIT developers must explore all avenues that take them towards it. Patient Engagement is one of them, and here are the key areas of focus in it for care providers to explore. 
Pre-Encounter: Appointment inquiries, check-ins, confirmation of schedule and answering questionnaires are some of the many tasks that patients can complete without supervision. Workflows that allow them to engage with these tasks on their mobile can help care providers save time and improve the accuracy of patient information on-boarding. The transfer of the data requirements load from care providers to patients vastly reduces operational overheads while ensuring a phenomenal 'zero-contact' experience for patients. 
Tele-Encounter: As more and more patients acclimatize to mobile apps for most of their needs, advancements in devices and wearables working in concert with mobile apps have transformed patient experience. An increasing number of payers are also gunning for preventive care over curative care, offering reimbursements for tele-visits. In 2021 and beyond, tele-encounters would set a precedent for convenient care, enabling providers to ease reporting and operational burden currently taking a toll on them. 
Medication Management: There are many possibilities for care providers to ramp up patient engagement depending on the medium used to deliver last-mile connectivity (interaction with patients). Reconciliation of medicines sold at every encounter, syncing active medication set with every relevant provider (PCP, Specialists etc.), education on drug-drug interactions and possible correlation with active allergies could potentially slash the number of adverse events significantly. Correlating prescriptions with low-cost alternatives (as suggestions) will improve the propensity for medication adherence and impact patient health/wellness. 
Care Plan Adherence: User-friendly, configurable and customizable checklists can be a great way to embrace automation and create a bigger impact without any associated cost escalation. In addition, system assistance in flagging certain interventions as inconsistent with care goals can vary intervention time intervals and alignment with evolving care guidelines by highlighting deviations may reduce the provider burden. This would shift the focus from discovery to action, optimizing the entire care value chain. 
New Safety Procedures: With the pandemic, the awareness and seriousness toward safety procedures have probably covered more distance than they did in the last two decades. As we step into the future, payer and provider organizations will tighten the controls to ensure that the benchmarks are maintained. As patients follow the basic pre-visit instructions today, the list will grow, and patients might require assistance in following those and still spend as little time at the care facilities as possible. Clinical workflows may need to be relooked to avoid contradictions or efficiency loss as safety procedures become more stringent.  
Mobile First Experience: Most patient-facing technologies such as patient engagement portals and apps were conceptualized to adhere to CMS regulations. A proactive effort from HIT developers to fulfil the needs of care providers would require the prime focus on creating 'mobile-first experience s for patients. Such a synergy would reduce the distance between patients and the circle of wellness to foster exception-based interventions which would ease provider churn.  
Automated Assistants: Medication regimen adherence, education, feedbacks, healthy lifestyle promotion etc., are some of the areas where patients could use a nudge to get back on track. The use of AI-powered virtual assistants enables care providers to cope with the shortage of healthcare providers and expand outreach. These automated assistants do so by taking charge of use cases that aren't mission-critical. As HIT developers push the envelope of HIT design and development, they can help care providers unlock deeper and more meaningful engagement without human intervention to enrich the patient experience.   
Patient engagement holds many opportunities for HIT developers to ease the operational burden of care providers. Cogent development strategies and time bound operations can help HIT developers tap into these possibilities. 
Reach out to us at info@nalashaa.com for a head start! 
The following two tabs change content below.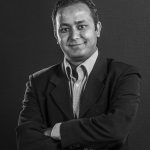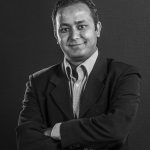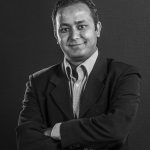 Amit Manral
Amit is a healthcare enthusiast who is passionate about the application of creative ideas to improve the healthcare ecosystem. He has been involved with US healthcare for over a decade and loves to understand the challenges of various stakeholders, impact of regulations on them and figure out ways to leverage technology that will impact business positively.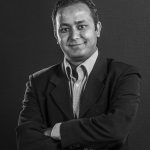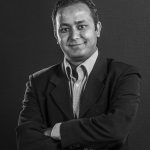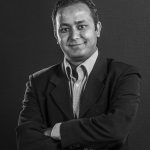 Latest posts by Amit Manral (see all)