Successful reimbursements supplement successful care outcomes. In simple words, when clinicians get paid for their services regularly, the frequency of the medical services amplifies. On the downside, there is no sure-fire way to ensure the quality of care with flawless reimbursements. This is mainly where reimbursement models are undergoing a radical change. Recent CMS regulations have introduced a plethora of changes that bring payers into the care outcomes equation. To adapt to this new variable, HIT developers must integrate key areas of providers' RCM cycle into their HIT development plan. 
The effort for improving care outcomes is currently basking in the glory of CMS initiatives. However, reimbursement is another important variable that deserves attention. Thus far, innovation has not percolated into the financial workflows of care facilities since clinical workflows seem to take up most EHR developers' mind space. 
The effort needed from HIT developers to improve reimbursements is too profound to be undermined. Having said that, many areas of the revenue cycle have been the Achilles' heel for care providers. The following are the 10 touchpoints we think should feature on HIT vendors' roadmap for the year and the ones to come: 
Financial Coverage Responsibility:   The quest for the affordability of care is as old as the industry. Currently, it exists as one of the 'Triple Aims of Healthcare' proposed by the CMS. If care providers can predict the cost of care, the entire ecosystem can work towards affordable care. The key to unlocking affordability lies with EHR developers who must conceptualize capabilities to check patient eligibility, insurance coverage, and size of patient responsibility. As the outcomes get tied to care decisions and to correspond financial impact, patients and providers would be in a better position to opt-in for a course of treatment that would be truly the better choice   
Pre-Authorization and Pre-Claim Review: One of the most common reasons for claim denial is the lack of authorization mechanisms. The list of procedures that require preauthorization changes yearly. If a claim denial results from the lack of in-time administrative procedures, then EHR developers must review if it can be solved with tweaks. With the Cures Act Final Rule requirements snapping at care providers' and payers' heels, EHR developers must scramble to integrate preauthorization workflows to ensure that all procedures/services that require a preauthorization, are coupled with these APIs 
Automation and API Management: Identifying areas to automate and facilitate the electronic exchange of healthcare data in the revenue cycle is just half the battle. Actualizing these mechanisms and getting them to work in real-time comprises the other half of it. While the immediate applicability of APIs for the seamless exchange of ePHI is limited to CMS-regulated payers (Medicaid & CHIP managed plans, State Medicaid and CHIP FFS plans, and QHPs on Federally Facilitated Exchanges), market forces would eventually prevail. They would see this as the gold standard in time. HIT vendors must prime themselves for these new standards of ePHI exchange to rise to the top in terms of capabilities. 
Front End Workflow Automation: Statistics show that majority of denied claims are preventable. The Pareto principle (80/20 rule) sits in snugly with claims management, given how minor errors in claims processing led to denials and revenue bleed. Hence simple errors such as missing/incorrect information caused by undertrained/overworked staff and/or inconsistent processes cost care providers thousands of dollars in denied claims. EHR vendors can sway the control of the process in care providers' favor with automation. Automation workflows prone to human error can provide guided assistance to the staff and ensure consistency despite changing staff and patient context.   
Faster Adjudication & Appeals: Siloed HIT systems, interoperability challenges, and shortcomings in orchestration capabilities is spiking up care providers' OpEx. The multitude of manual tasks associated with eligibility verification, authorizations, claims data entry, status inquiries, and more continue to drain valuable resources. EHR systems can be enhanced to host automation mechanisms for harmonious authorizations, time tracking, account reconciliations, and more. HIT vendors must leverage these opportunities in operations to ease the crunch for care providers since that is the need of the hour.    
 Patient Responsibility Collection: High deductible plans continue to rule the roost, which is why care providers must gear up for some strategic changes in the way they work and execute operations. With the healthcare industry undergoing a tectonic shift towards 'patient-centric-care, mechanisms that educate patients about treatment estimates before care decisions are executed would ease the stress on care providers. EHR automation rises as the knight in shining armor again to minimize administrative overheads associated with patient responsibility collection.  
 Price Transparency: The price transparency rule dictates hospitals operating in the United States to furnish pricing information such as gross charges, discounted prices, and negotiated charges to patients. Starting from Jan 1, 2021, care providers must provide these details in a machine-readable format, including a list of at least 300 'shoppable services' in a customer-friendly format. EHR systems would be forced to undergo radical changes to include price transparency capabilities during consultation and medication prescriptions to make price transparency a reality.  
 Accounts Receivables Management: Outstanding reimbursements hurt the financial operations of a care facility. Therefore, ensuring all receivables are accounted for is a paramount requirement for care providers. But, tracking down missing revenue is a daunting task. From unbilled services to rejections and appeals, many reasons hamper the efficiency of tracking accounts receivables. One of the best ways for care providers to unlock efficiency is to eliminate the volume of human labor required to track outstanding payments. The automation of A/R workflows will garner fresh interest in Revenue Cycle solutions from care providers.   
HIT capabilities harness the potential to unravel efficiency for care providers who are currently feeling the pinch of regulations and clinician burnout. A tactful development plan and flawless execution of ideas can give HITs the edge they seek. 
Find out how deep the rabbit hole goes, and have a competent service partner back you up in this journey. Reach out to our healthcare IT experts today at info@nalashaa.com. 
The following two tabs change content below.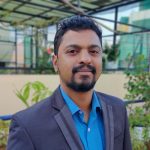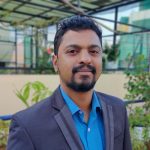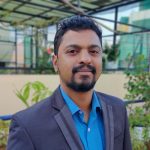 Puneeth Salian
A writer in Healthcare domain, who is also a science and technology enthusiast. Enjoys creating interesting pieces that elucidate the latest Healthcare IT trends and advancements.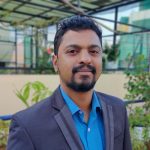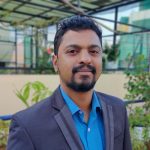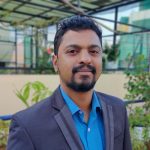 Latest posts by Puneeth Salian (see all)