Provider expectation from HIT vendors has grown exponentially. These expectations encompass data security to application performance and the manageability of IT resources and systems. The good news is, HIT vendors have many avenues to explore to overcome the barriers that prevent care providers from realizing the potential of their technological choices. In this blog, we look at those areas where HIT vendors ponder technology improvements to empower care providers with their benefits. 
 EHR systems paved the way for a paradigm shift in US healthcare. The digitization of patient healthcare information has uncovered a world of possibilities that today has powered the transformation of the US healthcare industry into a patient-centric and ecosystem-based world. Meaningful technology is one that is a delight to use and has tangible benefits. Care providers and patients understand the brilliance of meaningful technology deeper than ever before. 
 With it, their expectations have grown significantly. Therefore, HIT developers looking to disrupt the market with breakthroughs must pull their socks up to take their offerings to the next level. We present some key areas for them to prioritize. 
Cloud Enablement: Care providers are aware of the benefits of cloud computing in healthcare. But the onus is on HIT developers to craft applications that harness their full potential. Besides the obvious benefits of the cloud, it can host and run applications that can be the elemental components of an intricate ecosystem. HIT developers must now understand how to become the architects of this new frontier of care delivery by leveraging the fast deployment, faster testing, predictable interoperability capabilities of the cloud. 
Portfolio Rationalization: As technology providers acquire organizations with competing, overlapping or complementary solutions, there is a dire need to rationalize costs and harmonize actions owing to the variety in their solution portfolio. Third-party tie-ups, infrastructure support, and staff maintenance are areas that spike up Opex in the organization. HIT vendors must look at the possibility of creating connected solutions instead of siloed products for better profitability and customer satisfaction. The cost reduction achieved in the process can be passed on to providers making it more affordable for them. 
Application/Service Security: As the 21st Century Cures Act orchestrates organizations to exchange electronic patient health information and more, with the ecosystem, structured security mechanisms will be vital for sustenance. Checks and balances need to be ensured in the development cycle, DevOps and production environments to improve their security posture and reduce risk exposure. Without a focus on application security, unpleasant consequences are in order, which could be in the form of lawsuits, lost market share or an exclusive feature in the CMS's 'hall of shame.' 
Information Governance: Healthcare facilities acquire a treasure trove of data daily from a variety of data sources. The expanding volume of the data contains invaluable patterns and opportunities for improving care outcomes. Reliable data aggregation, consistent data quality and master data management will soon become priorities for payer and provider organization, especially with the push for provider-provider and provider-payer API exchange of healthcare data. HIT vendors who have a weighted data management strategy will immediately be distilled from the others who don't.   
Performance: Both care providers and patients are getting used to the idea of 'zero wait-time apps on their mobile devices. As patients continue to play a central role in their care process, their patient experience expectations would rise. Care providers will look to go mobile to match those expectations. As a result, optimizing the performance of their solutions must become an obvious priority for HIT vendors. To create and sell high-performance solutions that perform consistently, providers need to analyze their solutions layer by layer to identify bottlenecks. 
As the age of ecosystems and seamless transfer of patient health information draws closer, HIT vendors must slice and dice their understanding of clinical workflows and application development skills.  
Reach out to us at info@nalashaa.com to understand the role we play in the current transition the US healthcare industry. 
The following two tabs change content below.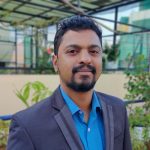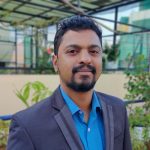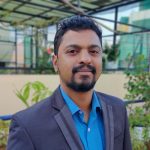 Puneeth Salian
A writer in Healthcare domain, who is also a science and technology enthusiast. Enjoys creating interesting pieces that elucidate the latest Healthcare IT trends and advancements.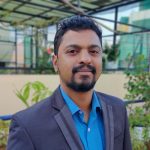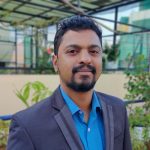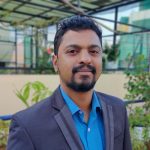 Latest posts by Puneeth Salian (see all)