Cost is one of the key elements that profoundly influences the efficiency of care delivery operations. Care providers don't just incur costs when acquiring resources for care delivery. Expenditure is incurred for enabling it also. Healthcare technology is a foundational aspect of enabling care delivery and among the essentials. With the healthcare industry transitioning to customer-centricity, HIT vendors are busy burning the midnight oil, developing new features and functionalities in core Healthcare IT systems such as EHR, PMS RCM, etc. But what if they diverted some of their focus on channelling their spending? How would it benefit care providers? 
Cost is an intrinsic aspect of enabling operations. Without spending money, it is impossible to mobilize resources, technology and people. However, contemplating the avenues to reduce cost by identifying opportunities to eliminate process redundancy, cumbersome workflows, and provider burden can give a care facility the competitive edge.
Only a fraction of the opportunities (in technologies) to reduce operational costs belong to care providers because HIT vendors have a major role in it. HIT developers can use technology as a lever to remove manual intervention in workflows and increase care provider awareness of policies, procedures, protocols and guidelines. Here's how things are set to unravel in 2021 and beyond.
Process Automation:  Robotic Process Automation (RPA) has a phenomenal potential to reduce the quantity of manual labor injected into clinical, financial and administrative workflows. RPA uses software bots to automate clinical and administrative workflows. By automating workflows for appointment scheduling through information validation, transferring that to provider systems, managing consent, assigning staff, triaging queues and routing patients efficiently through the care continuum, care providers can save significant operational costs. The following are some of the avenues for HIT developers to utilize RPA to impact care providers P&L statement. 
Non-Clinical Workflows: Workflows for credentialing, eligibility determination, prior authorization, patient statements/collections, discharge instructions, follow-up visits,  and safety procedure audits are a few areas that can be easily automated. HIT vendors can execute it without exposing provider organizations to risks of failures/exceptions. With an increase in the accuracy of non-clinical workflows and reduced manual labor, care providers can hope to reduce the overall time taken in completing these tasks.  
Claims Operations: Claims operations comprises many tasks such as claim data entry, validation, claims triaging, status inquiries, payment posting, reconciliation, AR inquiries, appeals handling and data reporting to name a few. They also represent avenues that can reduce the costs and have the potential to affect reimbursements positively. Analyzing individual touchpoints in the claims process gives HIT vendors an idea of how to introduce frictionless mechanisms to refine the process. 
Out-of-the-Box Approach: HIT vendors can improve provider experience tremendously by marrying the power of RPA to offer pre-cooked, customizable automation with the OOB functionality their solutions provide. Using RPA, the element of customization can be limited to the bots without creating maintainability issues with their releases. 
Provider Training: One of the most important often overlooked in running healthcare organizations is provider training. While the time, direct effort and expense attributable to it may be negligible on a P&L, its repercussions are deep and wide. As new care providers get associated with an organization, often there are training sessions organized around policies, procedures, protocols and guidelines. Focusing on usage diagnostics to identify resource allocation and the level of process awareness reduces errors.  
Training Material and Plans: While on the surface this might be perceived as a challenge for providers, HIT vendors may have a role to play here. HIT vendors provide "sessions", handbooks, user manuals etc. for providers to get acquainted with the technology. Sadly, one size doesn't fit all. Owing to customizations these may not be entirely accurate. "Sessions", on the other hand, suffer from the problem of retention rates. 
Pursuing Contextualized Help: To help providers with the quickest way to achieve their objectives, a tailor-made approach might be required. Tooltips, contextualized help and virtual assistants are a great way to impart education at the time of usage of certain functionality. Comparing the path traced by a user to the ideal path, a targeted suggestion on the "right" usage might just stick better. 
While RPA is effective, its accuracy and efficiency depends on the ability of HIT vendors to dissect and understand care providers' workflows. It depends on harmony between requirement understanding, bot training, testing and execution. 
Nalashaa's diverse experience with helping care providers realize the importance of process automation can be the edge in this journey for HIT developers in 2021 and beyond. Drop us a line today for more information info@nalashaa.com   
The following two tabs change content below.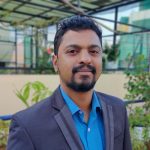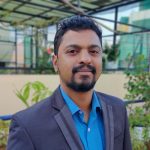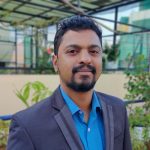 Puneeth Salian
A writer in Healthcare domain, who is also a science and technology enthusiast. Enjoys creating interesting pieces that elucidate the latest Healthcare IT trends and advancements.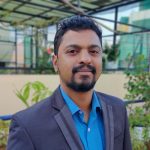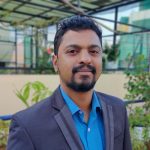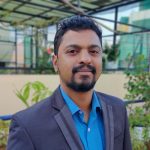 Latest posts by Puneeth Salian (see all)