The technological capabilities have changed the shift from volume to value-based care. The combination of value-based delivery with actionable intelligence and new care delivery models, and value-based payment with new reimbursement models with selected provider networks have pushed providers and payers to operate across a transparent, administratively simple, shared ecosystem.
Nalashaa can help in mitigating the current utilization management challenges through the solutions mentioned below.
Improve Intake Management and Member Management by automating and integrating with EHR and enabling the system to accept CCDAs
Real-time patient updates from existing medical information systems like EHR, Lab data, Pharmacy, Patient Portal and other physician practice management systems etc
Send Automatic notifications to patients on updates of their medical information
Auto triggering and sending educational materials to patients and making it accessible over patient portals
Enabling member specific custom reports and dashboards for deeper insights into their health
Improve episode management by multi-faceted ability to receive UM requests via web-based entry on a provider portal, call center and/or fax submission and tracking.
Enabling the criteria and rules to validate authorizations to avoid duplicate requests
Implementing and enabling auto approval rules and criteria based on the client's workflow
Managing the correspondence and auto-integration with the document management system
Managing episode specific assessments and making structures in order to make the information useful
Providing episode specific reports and automating authorization export to the claims system. Dashboards could aid in visualizing the same data
Improve authorization review process by
Implementing auto approvals through the application of standard or custom criteria. This will align organizations with value-based care, where provider-payer communication is expected to be in real-time to guide timely decisions
Implementing reliable and well-informed third-party reviews

On clients' request, the system can securely be integrated with one of the following third-party applications to provide care guidelines:
* Care WebQI Guidelines (CWQI) * InterQual
Implement Palliative care Management
Some of the palliative care measures which can be implemented are

Telehealth technology to connect patients with palliative consultation teams, eliminating the inconvenience of traveling to hospitals or emergency departments for care
Incorporating palliative care assessments helping case managers to assess the patient for palliative care management
Implementing automated discharge planning

Enabling discharge assessment and triggering case management referral based on the assessment outcome
This will reduce the chances of readmission and increase patient satisfaction

Improving provider management by

Implementing provider portals enabling authorization creation, authorization submission, provider attachment, informative dashboards etc.
In/ Out network provider management by implementing in/out of network algorithms per client requirement
Enabling the out of area provider access to the provider portal as per client requirement
Alerts management by alerting the provider with industry standard and custom alerts
Conclusion
As healthcare in the US is moving towards value-based care, Utilization Management is evolving as must concept to efficiently manage the resources which in-turn improves the ROI while providing quality service. Even though it began as a way for health care organizations and professionals to evaluate the efficiency and effectiveness of the services provided to the patients, it has emerged into a proactive planning and decision-making solution. Availing the progressions in technology, utilization management has the potential to revolutionize the services of providers, payers by providing cost-effective quality care, if implemented intelligently.
The following two tabs change content below.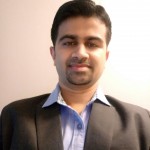 Shridhar Purohit
Shridhar Purohit is a Healthcare IT consultant with extensive experience in developing product strategy, consulting and implementation of health care business solutions.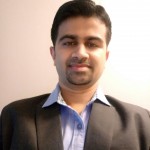 Latest posts by Shridhar Purohit (see all)