Let's Start with The Bad News
COVID -19 has spread to almost every nation in the world since it was first detected in the Wuhan province in China. The United States has over one million cases with  70,000+ deaths and counting.

The seemingly 'intelligent' behaviour of the virus that causes its meteoric spread before showing symptoms in the infected makes it very dangerous. Hence, urgent, context-based responses are the need of the hour and all eyes are on medical professionals. They are the only line of defence we have.

At present, isolation is our only available response as virologists and researchers desperately hunt for a cure.

So what do We Have Here?
The prolific spread of the virus, the media frenzy and the enforced lockdown have left the citizens of the United States with a lot of questions.
The most important ones are as follow.
What are the Symptoms COVID-19 causes?
When should they consider a test?
What should patients do to get tested?
What is the recovery process and how long will it take?
What are the preventive measures they can take during the global lockdown to stay safe?
How do patients with chronic conditions seek timely intervention from care providers?
Clinicians now are left with the daunting task of treating COVID-19 positive cases while keeping the healthy population isolated and calm. The natural response to any life-threatening situation is panic and fear. This can lead to the influx of patients who are ripe with doubts and concerns.
Ultimately, this will defeat the cause of isolation and social distancing, our only lines of defence against the virus.
Providers, Review Your Arsenal
Are you, as a care provider, well-equipped to handle patient queries and non-COVID-19 medical emergencies and triage patients effectively? Your readiness to engage patients proactively to minimize in-person visits to your care facility is going to be tested profoundly.
Does your care facility have the tools, to help you handle the following three most effective tasks to stop the spread of the virus?
Patient Outreach
As doctors and researchers monitor the prognosis for COVID-19, they will understand more about what the healthy population can do to stay protected. This information has to be transmitted effectively. A proactive outreach initiative will enable you to reach out to a patient much before the virus can.
Measurable Patient Engagement
Even if you have the means of reaching out to hundreds of patients, how do you know they are listening to you and following your advice? Your ability to know if your regular patients are using outreach information to take precautions and stay fit will be crucial in predicting administrative functions of your care facility, helping you serve the community better.
Reduce Provider Burden
Currently, clinicians are being tested to their maximum potential. Any technology aid that would enable them to track patient journey, monitor patient vitals remotely, and communicate with their patients effectively by prioritizing cases would be invaluable.
Software solutions may not be the panacea for the pandemic. But they are a great place to begin.
Here is Why Technology is a Great Idea
Workflow orchestration
Current clinical systems cannot be leveraged to track patients outside their context. Purpose-built software suites that promote patient-centricity allow case managers and clinicians to chart treatment paths, map them with interventions, and define exceptions, a useful feature to track patients at the moment.
Machine Intelligence
Why leave things to chance when you can use customized healthcare software solutions to help you focus only on priority tasks? While clinical decisions should not be driven by a 'machine', the machine can certainly tell you who needs you the most.
Greater Convenience
With rule-based orchestrated workflows, clinicians and medical teams assisting them can interact more effectively through customized notifications. This reduces the burden of follow up with dependant parties helping clinicians streamline their effort.
Precise Population Health
Keep an eye on the enemy at all times! Proactive monitoring, timely interventions, tracked education, and sentiment & risk analysis, coupled with immediate assisted actions will help you reduce instances of hospitalizations and ER visits.
Channel every minute of your clinicians toward saving a life. Learn how you can unlock the potential of customized solutions healthcare IT solutions for your healthcare context.
View the recorded video of our webinar on 'Pandemics and VBC'. It will give you an essential perspective of how you can tackle the prevailing medical emergency across the globe, with technology.
The following two tabs change content below.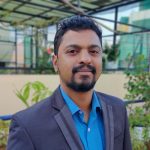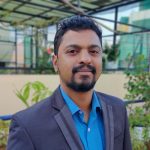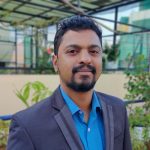 Puneeth Salian
A writer in Healthcare domain, who is also a science and technology enthusiast. Enjoys creating interesting pieces that elucidate the latest Healthcare IT trends and advancements.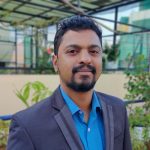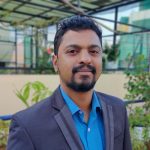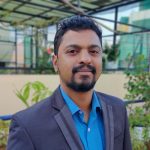 Latest posts by Puneeth Salian (see all)