The first of this two-blog series on patient-focused healthcare underlines how the US healthcare ecosystem has a lot to be desired from the patient's perspective. It speaks of how the changing context of the industry is transforming the traditional way of how patients are treated, injecting personalized outreach into the equation.

Technological evolution is pivotal in this change as the so-called modern clinical systems are merely a renovation of the age-old ones, serving as a deterrent to providers willing to be patient-centric. A technology that's miles ahead of the conventional EHRs and other clinical systems can be the answer to niggling predicaments including:
Patients struggling to get access to their health records.
Hesitation of providers to invest in systems.
Poor communication with patients outside the context of care episodes.
Rise of avoidable admissions to ER.
Here's an in-depth analysis of the technology-powered fast-evolving scenario of the industry
For a promising solution, we have to look beyond the domain of healthcare. A close look at the relevant technologies in other industries draws our attention to the Customer Relationship Management (CRM) solution. It's a tool that organizations use to manage their relationships with their stakeholders. An analysis of its capabilities and functionalities suggests that if harnessed as per the dynamics of the ecosystem, it can closely resemble the panacea we are looking for. Among the leading CRM systems, Dynamics 365 from Microsoft stands out.
While Dynamics 365 might not be the silver bullet for all healthcare concerns, it certainly gives a head start by implementing processes swiftly and consolidating data from disparate sources for a 360-degree profile of the patient. This enables personalized outreach and communication with the patient.
Here's how Dynamics 365 places the patient at the center
Workflow overhaul
It unifies the entire ecosystem by allowing case/care managers to chart ideal paths, define exceptions, and map them with interventions. With an extensive healthcare database, the system gives timely notifications of events of interest in real-time.
Automation
The solution allows rule-based automation for repetitive, manual tasks. It cuts down on information searching and helps providers focus on decision-making. All interactions and relationships with patients are maintained with AI-based insights. Automation of set-up calls, follow-up scheduling, and reminders allows providers to focus on patients' needs.
Integration capabilities
Dynamics 365 fosters easy integration with external devices and applications such as EHR, channelizing information for rule-based decision-making. It saves costs on licenses the provider may be incurring for patient portals, messaging, provider collaboration, outreach, etc. Product configurability and flexibility simplifies maintenance, invoicing, and cost management while providing a secure, seamless, and consistent experience for all.
Unified collaboration
The solution makes it easy to keep track of patients. It allows providers to work with real-time data and gives a comprehensive view of patient habits and activities. Demographics, psychographics, social, clinical, financial, and other data is amassed from FHIR, HL7, EDI, and other disparate data feeds and assimilated. It facilitates efficient collaboration with and across care teams, patients, admin staff, and suppliers. Patient data in a managed and stored in a standard format with an interface to enable quick responses to search queries and easy accessibility.
Document management
Document management automation is an integral function of Dynamics 365 and a boon to providers who otherwise have to bear the pain of manual entry of patient information into their systems.
Reports and analytics
With Power BI business intelligence, raw data is turned into insightful charts, graphs, tables, etc. with drill-down capabilities to derive critical insights to allow traceability and reporting of care decisions and costs. This eliminates report sieving and time-taking clicks. It's easy to send personalized messages for appointment reminders, follow-up notes, and post-discharge communications to patients.
Intelligence
Dynamics 365 leverages Artificial Intelligence, Machine Learning, and Predictive Analytics for intelligent patient segmentation or modeling for better treatment. AI helps in establishing and maintaining healthy patient relationships and flags events or actions demanding attention. It facilitates encouraging interactions and humanization between the patient and the healthcare organization.
What makes Dynamics 365 stand out
Extensibility
Add features and configure settings as per the needs of your medical practice and do away with unwanted functionalities, to save on expensive overheads.
Mobile-enabled
Anytime, anywhere access with custom mobile apps that inspire timely actions from your staff.
Multilingual Support
Without the need for any external application or language training for medical staff.
No additional programming
Easily configurable with out-of-the-box features, doesn't need any heavy programming to set up.
Cross-platform Access
Consistent UX across all desktop and mobile devices for better adoption.
Final Thoughts
In today's healthcare context, the patient demands personalized care experiences. For that, health systems must collect, store, and analyze the vast streams of data that help providers to personalize customer interaction.
Our whitepaper covers the tool in greater detail.
Tools such as Dynamics 365 can be integrated with the ecosystem to ride on data to achieve smarter engagement with patients and deliver better care to them. It allows care providers to fine-tune their operations to improve the customer journey by identifying process gaps to avoid patients from dropping out of the journey.
Learn more about how Dynamics 365 can be customized to your healthcare context.
Visit www.nalashaa.com for more details
The following two tabs change content below.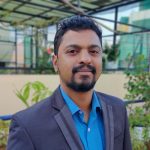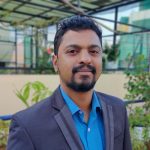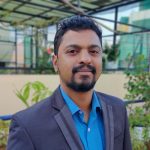 Puneeth Salian
A writer in Healthcare domain, who is also a science and technology enthusiast. Enjoys creating interesting pieces that elucidate the latest Healthcare IT trends and advancements.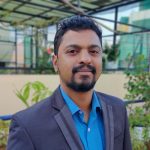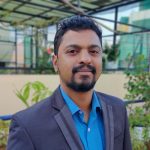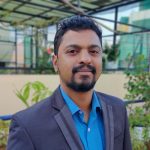 Latest posts by Puneeth Salian (see all)