The goal of a healthcare delivery system that comprises trained professionals, institutions and resources are to meet the health needs of people. The value of care outcomes lies in the ability of clinicians and doctors to understand patient needs and help restore fitness. Its nature makes it a highly specialized system designed to match the physical and physiological needs of every individual.

Yet, in the era of powerful consumer technology and streamlined communication, the process of healthcare delivery seems to be missing a very important ingredient.
Personalization
Personalized healthcare currently seems to be a far-flung concept in an industry that is driven by the traditional Fee-For-Service model.
The Changing Context of Healthcare
There has never been a place in healthcare for 'the customer is the king' mantra that other customer-facing industries in the world, swear by. This has a lot to do with the context of the need, in every healthcare transaction.
The urgency of the 'customer' shifts the balance of power from the 'buyer' to the 'seller', a.k.a care provider.
However, over the last decade, the economics of the industry have indicated a shift towards a patient-centric trend. CMS regulations, the emergence of innovative healthcare IT trends and changing market dynamics have set in motion, complex changes that are transforming the industry into a value-based setting.
The Challenges that Lie Ahead
Since the 1970s, all technology adoptions by hospitals and clinics have always been to achieve one goal, higher operational efficiency. Consequently, vital healthcare IT systems such as Electronic Health Record (EHR) and Hospital Information Systems (HIS) are created to help doctors handle their medical practice. They do very little to help care providers track patient journey.
"There is NO concept of consumer life-cycle in healthcare currently."
This is because episode-based treatment takes center stage. Such a rigid approach to the delivery of care reveals the following problems which care providers must address. If not, they risk experiencing a rude awakening when the patient-centric CMS puts the hammer down in the coming months.
An Incomplete Picture of the Patient
How anxious is the patient? What is the effort required from them to help improve the value of their care? These are some of the common attributes that doctors need to consider in a patient when handling them. A patient who is well aware of their medical condition can co-relate it to their state of mind, financial conditions and more.
Doctors need to delve deeper into the psychology of the patient to help improve the value of care. Current efforts leave a lot to be desired in this aspect.
Difficulty in Defining an all-encompassing Patient Journey
Care providers do not have a lot of options to chart a course for the patient's treatment. Areas such as specialized and palliative care require a conjoint effort from caregivers to make treatments more effective.The current generation EHR systems are only capable of logging activities. Personalized care where doctors can visualize and define patient journey requires better tools with advanced features that give insights on how a patient responds to treatment and what needs to be planned next.
No Accountability for Care
The quality of care given to a patient can be measured only by relating care outcomes with the actions taken during the process. Currently, there is no single point accountability within care organizations. This makes it hard to determine the quality of care.
If the future of healthcare is personalized care, then a method to determine and record empirical data is necessary. This calls for solutions that exist beyond the realms of healthcare such as Customer Relationship Management (CRM).
Ineffective Patient-Provider Communication
The efficiency of provider and patient interaction is key to improving care outcomes. At the moment, it is limited to hospital environments only. Once a patient is discharged, the interaction ends and the patient is on their own.
This gap adds to the confusion and the emotional turmoil of patients, in case there are complications. In outpatient medical procedures such as orthopaedic surgeries, patient and provider interaction is crucial for the safe recovery of the former.
From adherence to rehabilitation exercises and medication to moral support, a doctor's time on the phone is just as important as their time in the hospital.
The challenge in patient engagement requires a fresh approach from healthcare providers in the United States.
Several 'new' solutions released in recent years for the healthcare industry such as mobile apps, CCM solutions and other medical device based solutions merely a renovation, of concepts that are operating within the walls of healthcare facilities.
Some platforms like PHM systems used antiquated healthcare data that simply do not offer any value in extracting strategic insights related to patient behavior.
Progressive platforms with a proven track record of helping businesses get a vivid understanding of customers can be the way forward. Customer Relationship Management (CRM) for healthcare can give you a head start in this quest for personalized care.
For a brief understanding of how Dynamics 365 for healthcare can enrich your practice with new administrative functionalities, download our whitepaper.
Our webinar on April 21, 2020, will give you a comprehensive account of how providers can achieve personalized healthcare. It will also introduce you to the versatility and potential of the Dynamics 365 to help you listen to and understand your patients well.
Register
today and we'll equip you with indispensable information about the shift towards VBC what is needed from care providers.
The following two tabs change content below.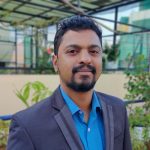 Puneeth Salian
A writer in Healthcare domain, who is also a science and technology enthusiast. Enjoys creating interesting pieces that elucidate the latest Healthcare IT trends and advancements.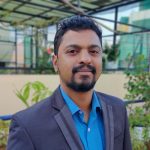 Latest posts by Puneeth Salian (see all)