As consumers, we have very distinct and specific preferences. From food to clothing and lifestyle accessories, every choice of an individual is a carefully considered action. Some of the biggest names in e-commerce, hospitality services, consumer electronics and even automotive insurance are now focussing on 'the individual'. This begs the question. Why should healthcare continue to follow a run of the mill process?
 The Case for Case Management
 The individual in question from a healthcare perspective is the patient. The human body is susceptible to many diseases, deformities and mental conditions. Every medical condition requires a specific approach that is unique to a patient's physiology and anatomy. The quest for this approach led to the birth of Value-Based Care (VBC).
Despite the advent of VBC, facilities in the US healthcare segment continue to struggle with reducing patient rehospitalisation. The dearth of care continuity is the reason behind this.
Healthcare facilities are often unable to continue the care process because of a patient's financial restraints. Care continuity is also severed when patients usually change the care facility, causing the new hospital to begin diagnosis and prognosis from scratch.
An iterative approach to the management of patient health that involves the collection of medical history, patient demographics information and health insurance coverage and utilization may be the best way forward.
Here's Why Case Management Is a Good Idea
 At the time of admission, a patient is assigned a subject matter expert, a case manager. The goal of this expert is to advocate services for the patient. They explain to the patient, the depth of their medical condition and the best approach for treatment, in a simple and comprehensible way.
Patients have struggled in the past to understand the nature of the treatment administered to them. The case management approach diffuses their anxiety and delivers clarity. It also streamlines the care process by maintaining a detailed account of treatment for future reference, preventing the loss of care continuity.
Through patient education, efficient communication, advocacy and facilitation of medical services, case managers improve care outcomes. This is the reason why case management has emerged as a speciality practice that is garnering widespread attention and adoption.
Components of Case Management
 Case management amalgamates the expertise of therapists, social workers, physicians, nurses and more by defining the patient's medical needs, precisely. This approach is particularly useful for patients with multimorbidity conditions.
The case manager delves into care planning and treatment utilization with a strict follow-up schedule with all parties involved in the treatment. The following are the important components of the process:
Understanding the Tools of the Trade
 Given the depth of information that case managers deal with, they are going to need tactful solutions that enable them to keep track of data. The data they collect includes income, employment details and more. This data enables them to determine why a patient is not able to adhere to a care plan and find a course correction to overcome any treatment challenges.
Mobile apps, online portals and centralized software suites would be the ideal tools for case managers to manage their workload efficiently. The ultraportable nature of smartphones, combined with the computing power they hold under the hood makes them a necessity. The app would need to be integrated with a CRM system to retrieve treatment plans, communicate with doctors and even track the performance of other case managers:
The ideal tool for case managers would comprise of the following features:
Care Coordination Platforms Are software systems designed to assist doctors to connect with different healthcare teams. These platforms help care providers reduce rehospitalization and speed up the pace of patient discharge.
Care Coordination suites should contain content libraries that elucidate clinical guidelines and best practices for doctors and other support teams. A referral management function ensures that patients are routed to the most appropriate care setting. Patient cohort management functions are now becoming more popular with modern care coordination software suites. They enable case managers and doctors to place patients in specific disease registries and care plans based on the risk levels.
Alerts and Notifications: Notifications and alerts are a standard feature in most case management products. Automated alerts and reminders help case managers handle emergency management and Remote Patient Monitoring (RPM) duties effortlessly.
Notification systems are important for case managers to receive responses from the right staff members. Important notifications include RPM services alerts, test results updates and prompts from collaborating teams.
Dashboard: A user dashboard feature presents a case manager with information to track patient journey closely. This features would be ideal in coordinating patient care and streamlining collaboration with doctors, physicians, laboratories and the patient, themselves.
Dashboard features help case managers establish optimal priorities from support teams that include laboratory technicians and radiology specialists. This establishes the degree of attention that a patient needs with all the members involved in the care process.
Administration: To leverage reporting, a case manager would need integrated document management features. To moderate access to patient data, these features would require permission sets and an integrated e-mail box for sharing reports. These reports would contain data on patient health conditions and the efficiency of reporting care managers and other departments of a hospital.
Appointment Scheduling: The case manager's time is invaluable to both the patient and a doctor. Appointment management tools with an easy to use interface, customizable layouts and an email manager would help the case management effort immensely.
Inbuilt note-taking add-ons help case managers to be able to allow the required time frame for a patient or for an appointment with care teams.
 The onus is on HIT vendors and care providers to exploit a lucrative opportunity to increase patient care outcomes in case management. Nalashaa supports the efforts of both the pillars of the care continuum, HIT vendors and care providers with product engineering services.
Most software suites built for case management often lack a well-polished user interface. A close association with an experienced healthcare IT services firm gives HIT vendors a chance to delegate product testing and features development while they can focus on innovation and enhancement
Reach out to us today at info@nalashaa.com for further details.[/vc_column_text][/vc_column][/vc_row]
The following two tabs change content below.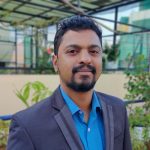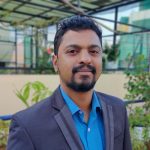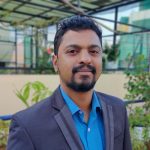 Puneeth Salian
A writer in Healthcare domain, who is also a science and technology enthusiast. Enjoys creating interesting pieces that elucidate the latest Healthcare IT trends and advancements.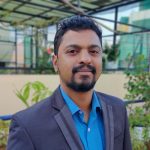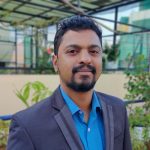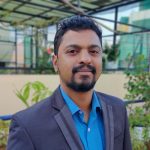 Latest posts by Puneeth Salian (see all)