Electronic Health Record (EHR) development refers to the process of creating and maintaining software systems that store and manage electronic versions of patient health information. EHR systems have transformed the way doctors and physicians review patient health records. The dawn of EHR systems also gave federal bodies like the CMS an effective tool to promote value-based care by using EHR data as a reference to determine care quality. EHR vendors continue to evolve their products based on the challenges faced by care providers and the CMS's push for interoperability.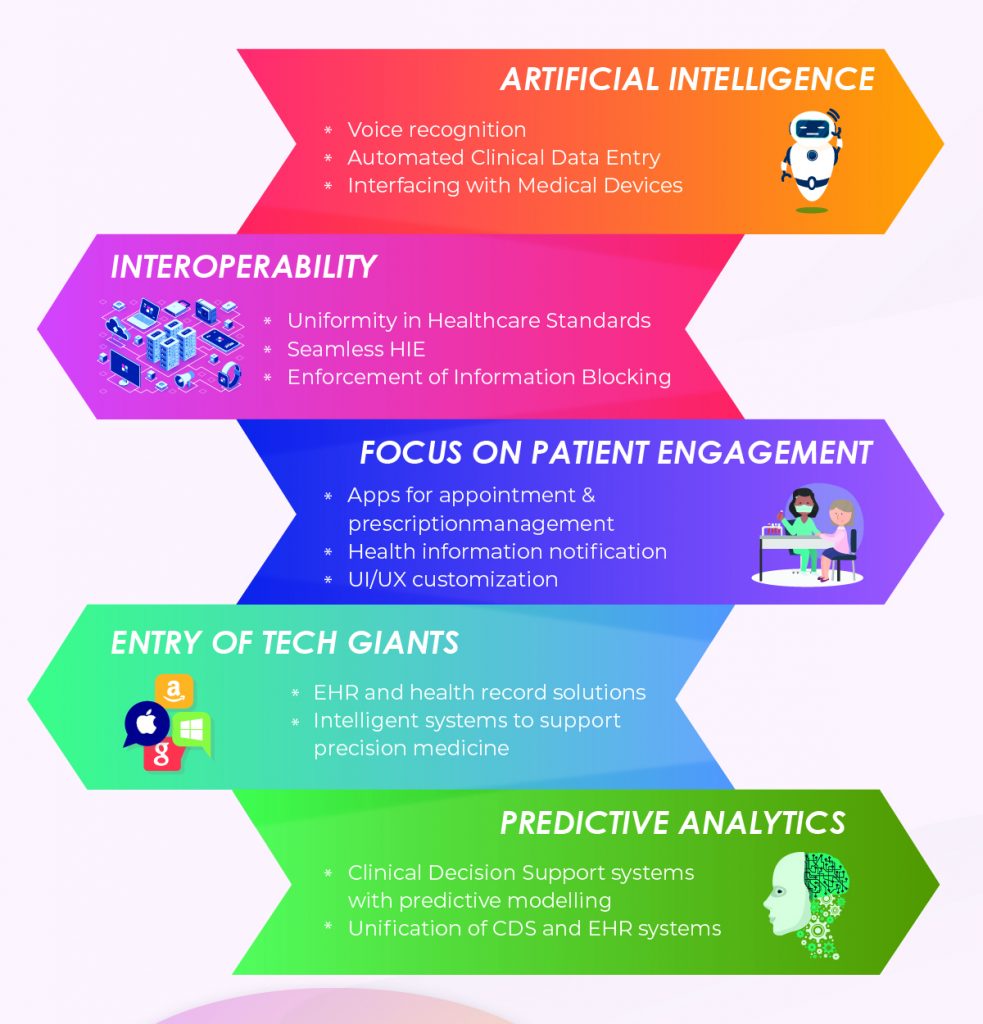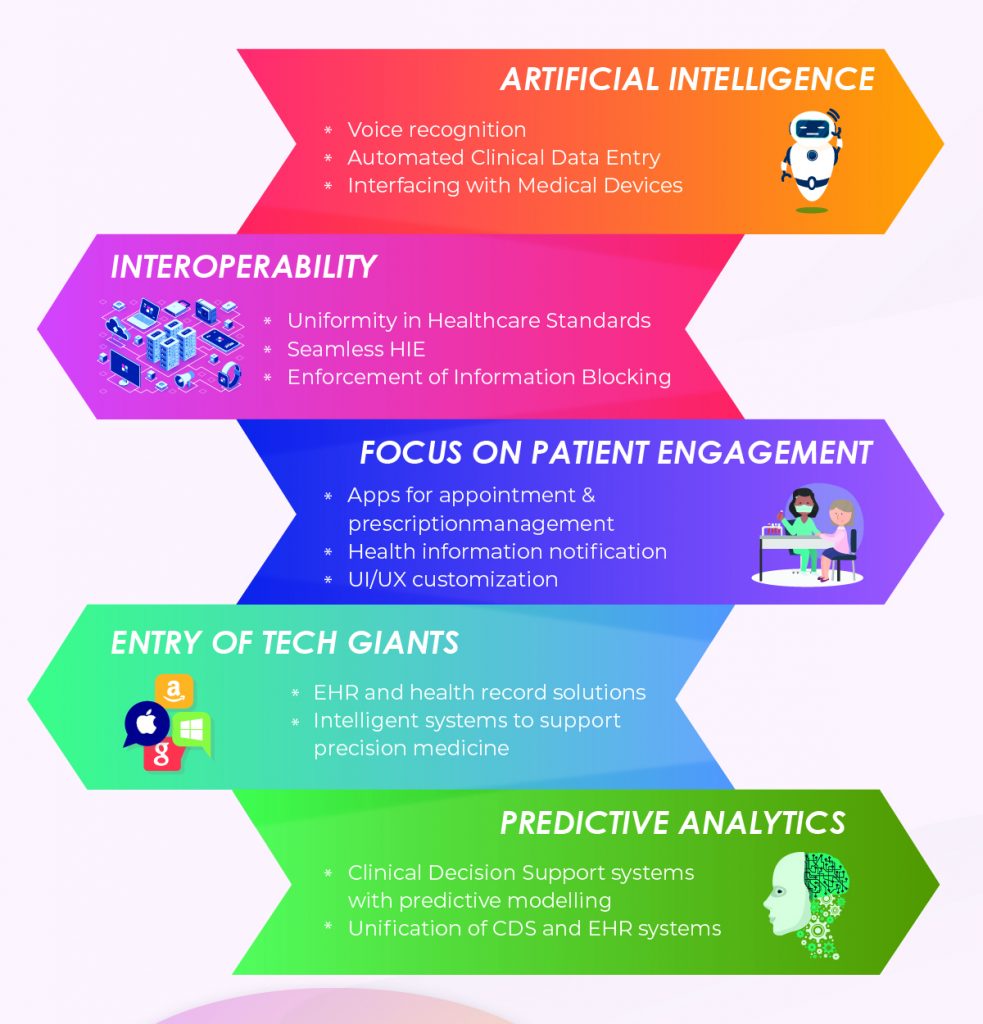 The total revenue generated by the healthcare IT segment in 2018 was a whopping $31 billion. Services, hardware and software are the three core components of EHR systems. Companies in the software development component contribute to 59.1% of the total revenue generated.
The figures show that EHR developers are focusing relentlessly on upgrading the design and functionalities of their products. At Nalashaa, we are an experienced team of interoperability enablement and EHR standards experts. Here's our take on the trends that will shape EHR development in 2020:
AI and Voice Recognition in EHR: Cerner, the market giant who holds 26% of the market share in the EHR application segment, is set to unveil Artificial Intelligence (AI) and voice recognition EHR prototypes in HIMSS 2020. These updates mainly provide support for in-room sensors and medical devices in their EHR suites. This set up would facilitate data entry to the EHR system without manual intervention from medical devices and 'in-ward' sensors.
This development closely follows the effort from Epic to use voice-enabled workflows driven by the virtual assistant technology developed by Nuance Communications, the Massachusetts based software development giant. Clinicians using Epic systems can now conversationally access patient health data and lab results.
2020 will see the three big names, Cerner, Epic and Meditech making the push for easier clinical documentation. Decision-making AI modules and voice-activated translation engines would be their tools of choice.
Integration of Predictive Analytics: Every healthcare organization generates a massive amount of data. Patient health, administrative and financial data make up the bulk of this. This gives HIT vendors the perfect opportunity to leverage predictive analytics.
Cloud-based EHR technology driven by predictive analytics algorithms can pave the way for effective Clinical Decision Support (CDS). This saves the need for doctors to rely on separate applications for clinical decision support. Integrating predictive analytics engines into EHR systems also helps healthcare data scientists overcome the challenge of data accessibility originating from interoperability issues.
HIT vendors would focus on data warehouse development and create data management strategies to ensure the creation of clean healthcare data, This, in turn, would help care providers leverage automation in healthcare.
The Push for Interoperability:  The Interoperability Standards Advisory is currently the model that is leading the charge towards interoperability of EHR systems. The lack of standardization in the format of patient information, data privacy laws and the looming apprehension of healthcare facilities to share data continue to be the barriers in interoperability.
Interoperability may sound like a utopian concept, but efficient models such as the Statewide Health Information Network for New York (SHIN-NY) show that it can be a reality. Federal bodies and HIT vendors will continue to push for the interoperability of EHR systems to overcome existing barriers to the sharing of data between disparate health information systems.
The Trusted Exchange Framework and Agreement (TEFCA)  would finally see the light of day. More Qualified Health Information Networks (HIN) would come into existence giving interoperability of healthcare systems, a much-needed boost.
 Focus on Patient Engagement (PE):  Many EHR systems already come with support for patients to access their medical records on demand. HIT vendors would continue to explore support for appointment management, prescription refill, online bill payments, health alert notifications and more in EHR systems.
EHR vendors will continue to explore UI and UX customizations that provide patients with a dashboard of commonly used functionality after logging in. Most importantly, the 'mobile-first 'approach' would take the centre stage from all the HIT vendors, bringing intuitive functionality to the mobile devices of care providers.
The Advent of The Unicorns:  Global technology companies such as Google, Apple and Microsoft have been the subject of healthcare news, in recent times. Since 2018, Amazon and Google have hinted at entry into the healthcare space. Apple's FDA approved Apple Health App.
With over 10 years of experience in meaningful use implementations and over 50+ happy global clients to our name, we might just be the ideal service partner for your healthcare IT needs!
Want to know more about EHR systems? Drop us a line today at info@nalashaa.com
The following two tabs change content below.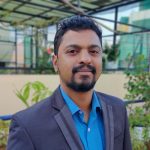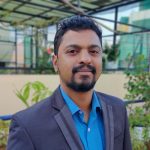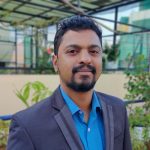 Puneeth Salian
A writer in Healthcare domain, who is also a science and technology enthusiast. Enjoys creating interesting pieces that elucidate the latest Healthcare IT trends and advancements.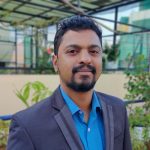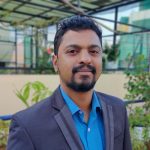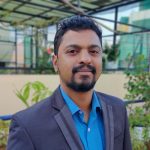 Latest posts by Puneeth Salian (see all)