In this post-pandemic world, telehealth has emerged as an integral part of care delivery by giving access to care for those who live in remote areas or are unable to reach healthcare facilities.  It has proved equivalent to in-person care for types of diagnoses. The recent updates in the reimbursement models from CMS have also been very supportive of the growth of telehealth. RPM falls under the same umbrella of telehealth with a slight difference. This is the time to focus on healthcare software development in terms of RPM. Because nowadays patients are often monitored remotely, either at home or in a long-term care facility, using electronic monitoring devices to capture objective data and subjective data. The recent improvements in technology have also increased the scope of RPM and segregated it into different types. In this asset, we shall review the different categories of RPM and the newly incorporated, RPM for LTAC (RRM).  
The categories of RPM in the US healthcare sector

 
tRPM (Transitional RPM)

: This form of RPM is mainly used to monitor patients at high risk. Usually, it is administered for 30 days after discharge. A tablet for video virtual visits, a blood pressure checker, a pulse oximeter, a scale, and a thermometer can all be found in an RPM kit. All of these are Bluetooth enabled. To guarantee that RPM will start on schedule the following day, the kit is frequently given before discharge or right away after discharge. The advantages of these programs can shorten the typical time of a hospital stays and lessen the chance of that patient coming back in 30 days. If a patient does require inpatient treatment again, the data from tRPM enables proactive escalation, which in turn allows for prompt care delivery.

 

Chronic care RPM:

Remote patient monitoring (RPM) is a preventive strategy used to keep tabs on patients with severe chronic diseases, with the goal of lowering hospitalization risk or assisting in the transition from the hospital to home. Healthcare professionals may decide to use long-term RPM for patients with chronic diseases who reside at home or in long-term care facilities to manage symptoms and lower the likelihood of re-hospitalization. High-risk patients who are discharged from conventional healthcare facilities are frequently informed about the advantages of remote monitoring by a nurse before they do so. To ensure patient participation and sustainability, this kind of RPM often lasts up to 90 days and includes periodic visits by a nurse to offer coaching and support.

 

Hospital-at-home programs:

Acute care patients who are often transported for hospital-level treatment directly to their homes are managed via this. Patients are examined and evaluated before delivering this type of RPM care depending on their health and home situation. Very specific diagnoses are acceptable for this form of monitoring. This model has greatly expanded after the PHE.

 

RRM for LTAC:

It is more commonly known as RRM(Remote resident monitoring) but is yet to get an official name. This is mainly used to track and compile information based on a resident's home's ambient conditions, social interactions, and regular daily activities (ADLs). RRM is often used by residents who live independently and are receiving home care.

 
Different types of monitoring technologies for RRM(Remote Resident monitoring)

 

 
Home monitoring:

These technologies include environmental monitoring such as temperature, airflow and HVAC, daylight mapping, and daily movement to create an information base of the resident's usual habits in a specific area

 

Social interactions:

 This includes the usage of Alexa-linked LTC social engagement software, which enables people to stay engaged and keep in touch with their friends, family, and social groups. This program can also produce information based on resident activity.

 

General ADL monitoring:

 This constitutes applications to track activities of daily living (ADL) data and establish a pattern of the user's daily activities. The technologies mainly include wearables like such as fitness tracking watches, activity mapping gadgets, etc.

 
Benefits of LTAC RPM

 
Early Detection of Health Complications

 

RPM enables earlier detection of health complications for patients in long-term post-acute care (LTPAC) setting who don't visit their providers frequently.

 

This allows clinicians to find patients who require medical attention even before their appointments, leading to better-controlled symptoms and higher quality of care.

 

Improved Outcomes and Lower Medical Expenses

 

RPM helps clinicians identify symptoms which in turn helps in aiding earlier than they normally would. This ultimately resulted in reduced hospitalizations and deaths.

 

In one study, patients who had access to remote pulse oximetry monitoring saw 87% fewer hospitalizations and 77% fewer fatalities because of the usage of oxygen level monitoring pulse oximetry devices.

 

This leads to higher patient engagement, satisfaction, and emotional well-being, as well as lower expenses on medicines.

 

Supplemental Staffing and Workflow Efficiencies

 

RPM supports clinical staffing and improves staff workflow, particularly in light of the present nursing staffing issues.

 

By allowing clinicians to monitor patients remotely, RPM reduces the need for in-person visits and can help reduce workload and stress for staff.

 
 

Conclusion
In conclusion, Remote Patient Monitoring (RPM) is a game-changer in the healthcare industry. It has revolutionized the way providers can care for their patients by allowing them to monitor their health from the comfort of their homes. RPM not only saves time and money, but it also reduces the risk of hospital readmissions and improves patient outcomes. With the increasing adoption of telehealth, RPM is set to become an integral part of healthcare in the future. 
At Nalashaa, we understand the importance of RPM and its potential to improve patient outcomes. With over a decade of experience in the US healthcare industry, we have provided solutions to over 120k clinicians all over the US. Our team of experts can help providers create a customized RPM solution that fits their unique needs. We offer end-to-end services from consultation, design, development, deployment, and maintenance of the RPM solution.  
Connect with us at info@nalashaa.com 
The following two tabs change content below.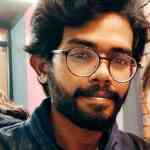 Mitrajit Das
A writer with a keen interest in the Healthcare domain and B2B content marketing. He enjoys writing and creating pieces around the latest Healthcare IT trends using the simplest of words.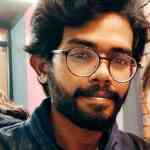 Latest posts by Mitrajit Das (see all)