Affordable healthcare is the need of the hour and interoperability is the means to that end. The healthcare ecosystem is looking into ways they can enable this affordability as soon as possible, and that is where FHIR comes in. FHR promises an on-demand exchange of secure healthcare information. It has become an increasingly popular protocol, thanks to its commitment to ensuring interoperability in the app economy, via apps.
The privilege enjoyed by consumers and participants in most industries is the ease of accessibility of information. With most of it being on the cloud, a URL ensures access to the same information regardless of where it is being accessed from or which internet enable device. This is the privilege FHIR aims to introduce in healthcare, over the current document-based approach where forms are either faxed, emailed, or electronically exchanged.
FHIR is for 
Building new healthcare apps
Develop cloud-based health apps that integrate with social networks
Providing a simple to use standards-based API for cloud-based health integration services
The government looking to implement a national EHR
FHIR Aims to Reduce Cost 
Studies show that administrative expenses account for one-quarter to one-third of healthcare spending.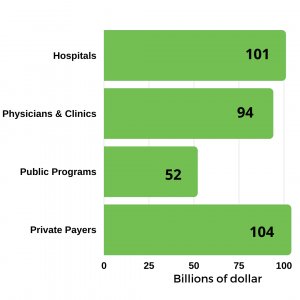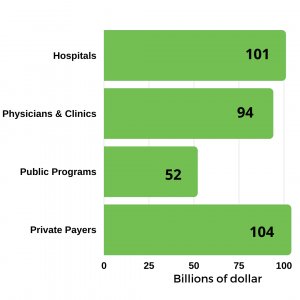 Estimates of Billing and Insurance-related Costs in Administrative Expenses 
The medical expenses of an average American in a year are north of $12k and rising. The reasons are the unnecessary complications in the healthcare IT infrastructure. With FHIR, HL7 aims to reduce the burden on providers in sharing and accessing healthcare data at the point of care, thereby reducing the administrative expenses spent on moving data back and forth. It also promises to grant on-demand access to patients – enabling them to make better-informed healthcare decisions.
What is part of FHIR?
Pre-defined Resources and API
A common way to represent data as building blocks and rules for connecting them
Target support for common scenarios
Implementer Friendly
Familiar tooling and technologies using web standards
Multiple Libraries available for faster implementations
Mobile Friendly
Concise and easily understood specifications, RESTful API and JSON
Leverages cross-industry web technologies
Multi-paradigm
Thick client, browser, or mobile devices
Supports human readability as the base level of interoperability
Large Community for Support
Heaps of open-source software and training events, webinars, and connectathons
Specification feedback welcomed, including update requests-tracker
Out-of-the-box Interoperability
Base resources can be used as it is, can also be adapted for local requirements
Seamless exchange of information using messages or document
Start The FHIR  
Health plans are jumping on the FHIR bandwagon faster than ever thanks to the Interoperability and Patient Access rule as well as the latest proposals. Do not get left behind or sustain the ramifications of non-compliance with CMS regulations.
Connect with healthcare IT experts at info@nalashaa.com and promise your members and providers a seamless healthcare experience.
The following two tabs change content below.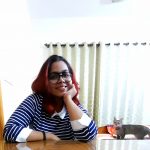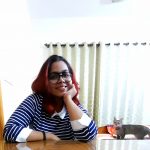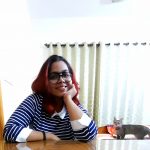 Shireen Noushad
Currently, trying to navigate through the ocean of Healthcare IT systems, processes, and workflows. Passionate about writing, and stringing together words in the simplest of ways for a better reading experience and easier comprehension.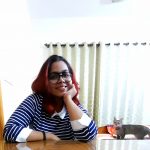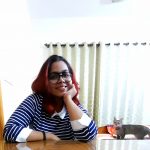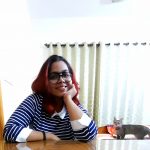 Latest posts by Shireen Noushad (see all)