Providing caregivers with mobile functionality increases their frequency of accessing critical patient records. They can use it when performing a wide variety of tasks. From simple tasks like giving out prescriptions to the management of emergencies and complex surgical procedures, mobile devices are always handy during a busy day at the office, doctors say.
Unlike traditional workstations, mobile devices are ultraportable. They facilitate the generation, editing, and amendment of health records on the go. This allows for the transfer of accurate patient health information, in a constantly evolving environment. It also promotes faster care coordination, safety, and readiness of caregivers to handle medical emergencies.
Mobile EHRs also allow for ubiquitous record population thereby increasing the accuracy and timeliness of documentation. By allowing physicians and staff to accurately and conveniently exchange documentation and patient records through a secure, mobile platform, informed decisions can be made 24/7.
The following are the primary advantages that Mobile EHR systems present for  healthcare providers:
Enhancement of speed of response from caregivers using the app
 Seamless access to the patient health information on the go.
Improvement of care coordination and collaborative care
 The Essential Features of Mobile EHR Systems
As software trends begin to gather momentum with all the players of an industry, some of their features and functionality become essentials. Mobile EHRs have begun to pick up the pace with a growing number of care providers following their popularity with initial adopters. Here are some essential features that have influenced the rise of mobile EHRs:
Patient Charting: A system that brings the comprehensive account of a patient's key clinical data such as medical history, demographics, treatment plans, immunization dates, etc, to a doctor's mobile device, is extremely handy. But when this data is presented in the form of organized templates or 'charts', doctors get a familiar experience that they are used to before the advent of mobile apps. Patient charting presents patient data with as few screens as possible, also promoting productive user experiences by representing data in a meaningful way.
Revolutionize your EHR Experience. Go mobile
Telehealth: Mobile EHR systems can be a vital component of remote care. All clinician to clinician as well as patient to clinicians interactions is made more meaningful and accurate with mobile EHR systems. A portable system that gives caregivers, remote access to healthcare information will improve the efficiency of timely interventions from doctors. This can be particularly useful in emergencies.
Assistance with Assessments: Poor penmanship is often the cause of inaccurate data entry. Conventionally, this was a huge problem for doctors when reviewing data captured during the check-in or from notes. Mobile EHR systems eliminate inconsistencies with patient medical records and give doctors a chance to make amends to inaccurate information about a patient, while it is still fresh in their mind, thanks to their portability.
Care Coordination: EHR systems are most commonly used to improve care coordination, especially in the primary care setting. Mobile EHR systems can effortlessly promote collaborative care by using advanced mobile features such as smart notifications and prompts that send out alerts to dependant facilities. From updates on medical records to the delivery of test results, mobile EHR features make care coordination more efficient and productive.
Remote Patient Monitoring: Mobile EHR apps built around remote patient monitoring systems collect data from medical devices and bring them directly to the screens of care providers. This further opens up possibilities such as timely intervention and automated alerts to emergency response teams that vastly reduce instances of rehospitalization, with the patient under chronic care treatment.
In Conclusion
Complex mobile applications such as EHR systems are not created overnight. It requires a constant analysis of patient data, practitioner preference and a deep understanding of user behavior. Many future possibilities will make these mobile tools more versatile and powerful.
Healthcare organizations need to leverage specialized players that understand the healthcare ecosystem and are wizards of the technology world, in order to produce the right and delightful outcomes in the first attempt.
Nalashaa's product engineering, data and quality assurance services are designed to help ISVs achieve this focus. Drop us a line at info@nalashaa.com for more details.
The following two tabs change content below.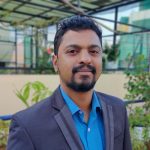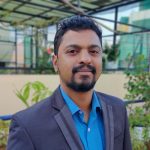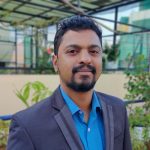 Puneeth Salian
A writer in Healthcare domain, who is also a science and technology enthusiast. Enjoys creating interesting pieces that elucidate the latest Healthcare IT trends and advancements.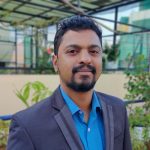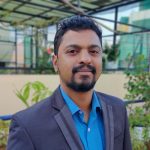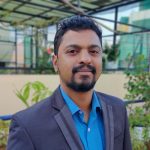 Latest posts by Puneeth Salian (see all)