Telehealth services have been the guardian angel of both care providers and patients since the outbreak of the pandemic in 2019. They served as a lifeline for patient triaging and to deliver non-emergency care to chronically ill patients. Care providers' and patients' response to telehealth strategies and the extended support for care plans is a shining example of how global communities have adapted to life during the pandemic. What more can payers and providers do with telehealth?  
Currently, the US healthcare industry is poised to adopt health information technologies to sustain revenues and circumvent the need for social distancing to deliver quality care. Health plans and care providers have the golden opportunity to explore and conceptualize progressive digital health strategies that aid effective care delivery, reduce work stress on clinicians and facilitate hassle– free reimbursement. 
Since the need of the hour is to match care interventions with patients who require it the most, a vigilant approach to medical utilization management (UM) is a potent strategy to ration care. Care providers and payers can synergize to establish medical necessity and prevent the misuse & overutilization of services.  
Amends

 

To

 Utilization Management

?

 

 
A recent study by the JAMA open network, recorded a 52% reduction in the use of healthcare services by US patients, despite an increase of 48% in the use of telehealth services. It means that a large number of patients were unable to use routine health check-ups to manage illnesses. This includes a significant part of the 40% of US citizens enduring a chronic condition. Despite the patients preferring telehealth over in-person visits, the number of patients with preventable illness waiting for consultation, is high. To leverage the efficiency of telehealth well, care providers and health plans must take a look at how to make UM more effective.  
 A significant spike in preventable illness

es

 could be 

imminent.
Health plans that can customize their UM workflows to meet the demand for preventive care stand to gain credibility. Patients who need immediate medical attention can be treated effectively through changes in hospital utilization management strategies. 
The Hurdles That Await

 
US healthcare is full of long-standing challenges and UM is no exception. Although it was conceived to ramp up the efficiency of care delivery by determining the medical necessity of treatment procedures, there have been challenges in adopting it.  Streamlining UM to manage the COVID-19 pandemic requires care providers and payers to overcome the existing challenges that extend their claws to prevent its effective usage. We have identified the biggest ones here: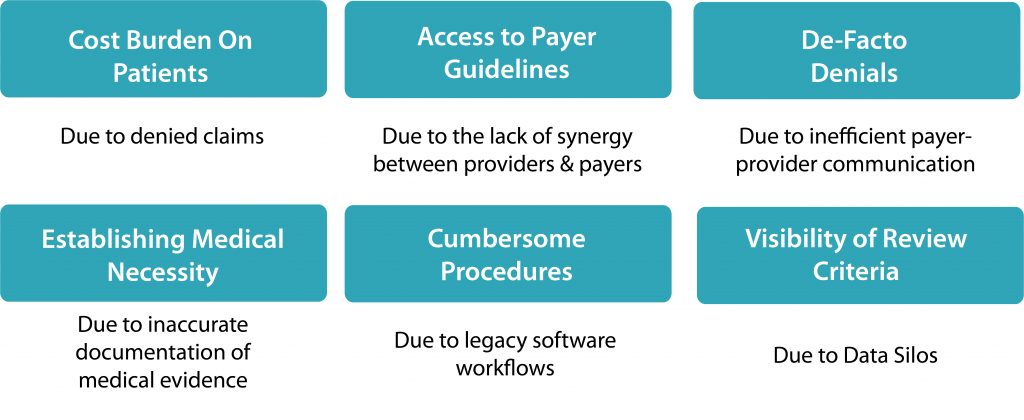 Top Strategies to Transform Utilization 

Management

 

 
Patient Journey Tracking:  The data from patient monitoring, patient surveys, and patient responses from engagement apps and portals contains patterns that unveil unique insights. Using this insight, case managers can forecast demand and match it to the strength of existing resources (clinician time, technology infrastructure, and administrative complexity)    
Tapping the patient at the right time gives care plans and care providers a fighting chance against the pandemic by avoiding major consumption of expensive services. A bird's eye view of the patient journey gives case managers and utilization review experts to determine the medical necessity more accurately than previously known.   
Solves: Cost Burden on Patients, De-Facto Denials, Visibility of Review Criteria  
Technology to Explore: CRM, Custom Mobile App Development, Care-Co-ordination systems 
Data Analytics: Data from utilization review and claims management contain valuable insights that can predict flaws in existing workflows. Leveraging data analytics to harness these insights helps reduce medical services consumption by patients who do not need it.    
Data analytics also aids the enrollment of patients into wellness programs effectively. This enables the development of customized care plans to cater to the individual needs of patients. 
Solves: Establishing Medical Necessity                                                            
Technology to Consider: CRM, Data Warehousing, Cloud Computing 
Automate Cumbersome Processes: Software systems can automate medical review and dispatch notifications to the EHR system to establish patient risk. The alerts notify case manager, enabling them to stratify the incoming data to prioritize patients.    
Similarly, workflow automation allows medical review data to be sent to the payer for authorization. It streamlines utilization review and frees up case managers' time for complex cases, setting the foundation for accurate claims. 
Solves: Establishing Medical Necessity, Cost Burden on Patients, Cumbersome Procedures                      
Technology to Consider: RPA Bots, CRM Automation 
Parting Words
To leverage effective utilization management in healthcare, the infusion of cutting–edge technology and patient data analytics to extricate valuable insights is an essential. Insights on care rationing, patient outreach, and chronic care management will serve as your catalyst to transform care delivery. While healthcare technology may not be the silver bullet for the challenges associated with cumbersome, validation and authorization processes in health insurance, they set a precedent for improvement. 
 2020 has been a walk on hot coals for the global population. The drop in the usage of medical services among patients susceptible to heart attacks and strokes due to social distancing is a reason for worry. The digital transformation of Utilization Management has the potential to mitigate such risks related to usage of medical services. 
It enables clinicians to ensure that care is rationed well and payers to design health plans and care programs that are customized to the physiological needs of a patient. 
Explore the possibilities with healthcare IT in utilization management. Our healthcare software development services are designed to harmonize with the individual requirements of care practices and provider organizations. 
Drop us a line at info@nalashaa.com  
The following two tabs change content below.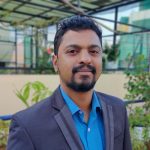 Puneeth Salian
A writer in Healthcare domain, who is also a science and technology enthusiast. Enjoys creating interesting pieces that elucidate the latest Healthcare IT trends and advancements.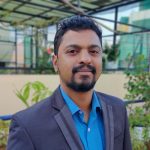 Latest posts by Puneeth Salian (see all)