Data is the octane that powers the revenue-generating engines of all businesses on Earth. The CMS and ONC understand the possibilities of digitizing and storing high-quality data well, and this explains the ardent push towards a 'patient-centric' transformation of US healthcare. Establishing a partnership among patients and care providers is the goal, and it puts the onus on the providers to adopt healthcare IT and facilitate the transformation. So how can care providers utilize the benefits of healthcare data? Here's how care facilities should synergize with healthcare data solutions in 2021 and beyond. 
A Leg Up

 in The Industry

 
Healthcare facilities obtain colossal amounts of care data ranging from patient health information to user surveys, fitness inputs, member plans, patient preferences, and medication adherence, to name a few. Collectively, the incoming data contains patterns that provide crucial insights about the effectiveness of clinical procedures, medication, revenue cycle, and claims management.   
By focusing on these insights, care facilities can be transformed into highly profitable entities that deliver quality care outcomes for much lesser capital expenditure. Healthcare data enables care providers to analyze the patient population, identify individuals who need the maximum attention, and reach out to them to deliver interventions that vastly reduce the probability of sickness.   
A

dvantages of 

L

everaging

 

H

ealthcare

 

data, at a 

G

lance

 
Elimination of Data Silos – High-quality data yields the possibility of unifying disparate data sources, facilitating interoperability to unlock improved care co-ordination.   
Rule–Driven Actions: Healthcare data footprints provide the logic to create business rules and workflow automation   
Demand and Utilization Forecasting: Healthcare data mining strategies empower care facilities to match care delivery with patients who need it the most.  
Actionable Reporting: The reporting requirements of a care facility are many. Organizing healthcare data eases regulatory, care quality, and financial reporting. 
Choosing Healthcare Data Solutions

 
Ideally, the choice for care providers is simple. They must choose between Out– of– the– Box (OOB) software products or assemble a team to develop a customized application that is bespoke. The benefits associated with choosing pre-built solutions and developing one from the ground up are many and are as follow: 
The 

Case 

For

 Buy

 
Crystalized Workflows: OOB solutions have well-designed workflows that are comprehensive, allowing clinicians to acclimatize to the software package quickly. The relatively flat learning curve enables the intended audience, such as physicians and lab technicians, to come to grips with the solution fast.   
Quick Deployment: Prebuilt solutions are ideal for small-scale healthcare facilities such as private practices that can benefit from short application installation processes. The propensity for quick deployment saves healthcare facilities from temporary disruptions in appointment booking, query submission, and communicating with doctors & pharmacies for quick advice. 
Promised Quality and Accuracy: Healthcare software development firms that specialize in OOB products' development leave no stone unturned to achieve remarkable usability and patient experience.  Care providers get a stable, robust and powerful software package that is supported by periodic upgrades. 
Simplification of Skills for Operation: Investing in healthcare data solutions is a big investment for healthcare facilities. . OOB solutions such as healthcare analytics dashboards and CRM systems are equipped with simple workflows that assure hassle-free long-term usage for care facilities looking to adopt them. 
Lower Capex: The low initial capital expenditure attracts interest of small– scale healthcare facilities and the IT administrators of large hospitals considering specific department-based upgrades. Attractive subscription packages and licensing options further enhance the value of the low initial costs by offering prices suited to specific care providers' needs. 
Case 

For

 Build

 
Higher Customizability: Applications developed in-house are ideally tailor-made to suit the individual preferences of clinical teams. When it comes to customization, the in-house team comprising individuals with specific technical requirements often synergize with the conditions well. The 'build' option is ideal for care facilities that have isolated their technical requirements at a granular level and are aware of what specific objectives they seek. 
Greater Control Over Development Prioritization: The requirements for developing custom software systems such as healthcare data analytics tools can change with time. A team of healthcare technology developers can adapt well to these changing requirements. The greater control over applications development benefits clinicians since the development teams incorporate user feedback, concerns, and requests for improvement accurately.      
Assurance of Data Security: An in-house application development team elucidates a list of all security requirements and compliance objectives to the stakeholders. Since a healthcare facility's organizational policies govern developers and the audience that will use the finished product, data does not leave the organization's computing space. As a result, data security tends to be more robust since everyone is working for a common cause under a single organization's governing policies. 
The Dark Horse

 
If 'value for cost' is the prize, then care providers must seek to integrate the low-cost and simplicity of OOB products and the control that comes with a team of competent in-house developers. The advantages of considering a competent technical partner for the conceptualization and development of applications that require healthcare data services are many. The primary ones are listed below : 
Cost advantages

 

 

Better exposure to technical experti

se

 

 

Multiple Year

s

 of Domain Knowledge

 

 

 

Regulatory Compliance

 

Spe

cialized

 Testing

 

and 

P

rocesses 

 
These are the advantages that our clients get by joining hands with us to utilize the potential of the insights that lie hidden in their incoming clinician, financial and administrative data. 
 Talk to our experts today at  info@nalashaa.com  to know how you can use data to your advantage.  
The following two tabs change content below.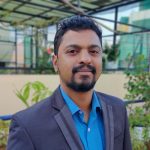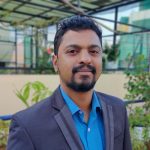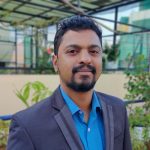 Puneeth Salian
A writer in Healthcare domain, who is also a science and technology enthusiast. Enjoys creating interesting pieces that elucidate the latest Healthcare IT trends and advancements.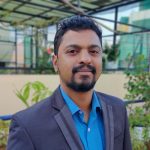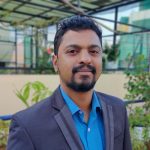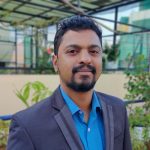 Latest posts by Puneeth Salian (see all)