The healthcare industry is going through a makeover where organizations are pushed towards patient-centricity. With the rapidly surging volume of data and care information available online, regardless of the accuracy, patients are demanding access to optimized healthcare delivery.
To keep patients satisfied and to stay ahead of the competition, it is high time health plans started implementing prescriptive analytics.
Predicted outcomes from past and present data aren't of much help if there are no action plans to tackle them. Prescriptive Analytics does just that. It suggests possible 'what-if' scenarios for comparison, along with the impact they could have on the business, empowering decision-makers to make more insightful decisions.
Prescriptive Analytics 

i

n Healthcare 

 
Heralded as the future of healthcare data science, prescriptive analytics provides possible solutions to predicted problems and their impact on healthcare, administrative, and business decisions. It must however be kept in mind that this data must not entirely drive care decisions, but aid in nudging payers and providers in the right direction.
Here are a few domains where prescriptive analytics is utilized in healthcare.
Performance Optimization 
The path to growth for any business is optimizing its workflows. With prescriptive analytics, payer organizations can chalk out various workflow optimization strategies, study their business impact and take the right decision.
Using the past and present data on employee performance, prescriptive analytics tools can suggest human resource management solutions to overcome fluctuations in the predicted performance. This enables payers to stay ahead and optimize performance when needed.
Prescriptive analytics tools can take in business performance data and share multiple strategies to ensure the workflows are optimized for market discrepancies. This aids the organization in staying ahead of the competition by choosing the best business strategy suggested.
Marketing Strategies 
Marketing is what holds up an organization's external and internal image, and they are crucial when it comes to attracting leads and hiring talents. Payers must focus on the member experience while chalking out marketing solutions to ensure trusting relationships with their consumers.
Member satisfaction scores and a good member experience are crucial for payers to stay ahead in the competition. Prescriptive analytics can suggest possible marketing strategies to optimize member engagement for a better experience, thereby increasing member satisfaction scores.
Analytics tools can gauge the performance of marketing collaterals from any platform. Prescriptive analytics can help in optimizing the marketing budget by suggesting which platforms to focus on, to bring in more leads.
Health Plans and Claim Management  
While dealing with huge volumes of data, payers must ensure there is no backlog on the claim management front. The approach a payer has towards their consumer-facing health plans and claim management, tells a lot about how patient-centric they are.
Analytics tools can highlight the most and least-availed HPs and the common characteristics among them. Prescriptive analytics can bring in multiple solutions to improve the services offered in HPs, and also define how these improvements would affect HP sales.
Data on claim management processes can be analyzed to figure out shortcomings and time-consuming junctures in the future. Prescriptive analytics can offer solutions that can turn around these predictions to ensure claims are dealt with efficiently.
Prescriptive Analytics 

i

n Action 

 
The healthcare revenue ecosystem is exceedingly data-centric. By leveraging prescriptive analytics, the abundance of data can drive successful business decisions. The evolution of data science has made it possible for payers to understand the market and hand out accurate actions to manage what's to come.
There are many benefits to employing prescriptive analytics at a payer organization, but we're going to look at just a few of them.
Optimized Business Decisions 
Prescriptive analytics tools can analyze market trends along with the inner workflows of the organization. This helps to plan out evidence-based business strategies to improve workflow efficiency at a reduced cost.
By employing prescriptive analytics, payers can gain insights into their member's satisfaction scores. This way, payers can deliver improved care quality to match the standards expected by a member and increase their customer satisfaction scores.
Reduced Overhead Costs 
Analytics tools have the capabilities to highlight areas within payer processes that take up too many resources. Prescriptive analytics can offer up solutions to reduce the excessive use of resources, and still perform with increasing efficiency.
By analyzing a member's historical data, analytics tools can prescribe medical solutions to avoid predicted health disorders that could affect the member.
Actionable Insights 
Analytics tools can offer insights into the amount it takes to process a claim. Prescriptive analytics can point payers in the direction of optimum resource allocation, so claims can be processed quicker at a reduced cost.
Analytics can gather data on how claims are performing among members or providers. Prescriptive analytics can stimulate the next best plan of action, depending on claim renewals or dropouts.
 Apart from the above-mentioned benefits, prescriptive analytics drives personalized marketing strategies, effective fraud resolution, and pro-active behavior modification empowering members to make healthier lifestyle choices.
Amplify 

y

our Business Journey 

w

ith 

U

s
Now that we have covered the potential benefits of prescriptive analytics, it is time to arm your organization with data analytics by partnering with a data science expert organization.
Partner organizations are experts in data analytics tools and algorithms and can optimally utilize the data available and deliver actionable insights on laying down roadmaps to drive the business forward. If you're not yet convinced, here are a few reasons you must avail of data science services from a partner:
Chalk out strategies that would align with business goals that benefit both external and internal stakeholders.
Partners come with expertise in data management workflows, ensuring security and privacy laws are in place.
Partners are also experts in data analytics tools, enabling payers to address challenges with accurate and actionable insights.
Ready to take your business to the next level? Connect with our data experts at info@nalashaa.com and learn more about harnessing the power of prescriptive analytics and amplify your success.
The following two tabs change content below.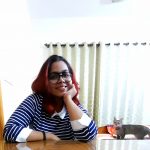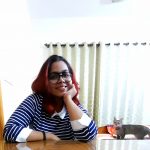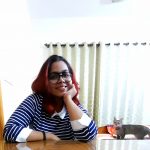 Shireen Noushad
Currently, trying to navigate through the ocean of Healthcare IT systems, processes, and workflows. Passionate about writing, and stringing together words in the simplest of ways for a better reading experience and easier comprehension.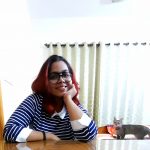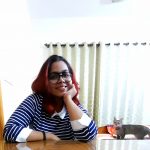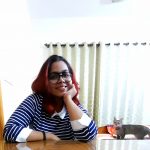 Latest posts by Shireen Noushad (see all)