Descriptive analytics ensures payer organizations are aware of trends in their workflows and key performance indicators (KPIs). Once a deviation within these trends is identified and addressed, stakeholders may need to be updated on the possibility of undesirable events in the future.
This is where predictive analytics comes in. It gathers data to come up with event predictions and can notify payers whether their healthcare data management strategies would grant them desirable results.
Predictive 

Anal

y

tics 

i

n Action 

 
The exponential increase in data volumes, from claims processing, denial management, member engagement, and processing power available for business units has set the precedent for changes in payer operations. The hunt for valuable insights pushes boundaries in data analytic research and experiments, increasing the degree of precision while generating future insights.
Here are a few use cases of predictive analytics in the healthcare revenue ecosystem:
Eliminate Waste & Fraud  
Claim management processes can be analyzed and tools will be able to forecast the bottlenecks in the process. With predictive analytics, payers can identify the bottlenecks, and ensure that resources allocated are optimally utilized.
Fraudulent claims have their way of sneaking in, and it is best to identify and address them at the earliest. Predictive analytic tools can analyze billing records and patient data to identify anomalies in claims, be it wasteful treatments or providers asking for higher rates for tests.
Superior Customer Experience 
Analytic tools can predict the number and type of calls a payer would receive in the coming months. This allows the payer to prepare their teams into clusters depending on the call type.
Predictive analytics can analyze member experience and behavior through online interactions. This way, payers can eliminate unsuccessful strategies and work on the strategies that increase engagement and improve the member experience.
Member Utilization Patterns 
By analyzing claims data, tools can predict the Health Plans that are performing well and otherwise. Payers can now improve on the HPs that are utilized more, and redefine the ones that aren't.
Payer organizations can use predictive analytics to identify individuals with a higher risk of developing chronic diseases. Payers can intervene with members in such cases and guide them towards healthier lifestyles.
Visual Representation 

o

f 

a

 Payer 

Organization's

 Dashbo

a

rd

Optimize Business Strategy with Predictive Analytics 
Payer organization must improve their efficiency to meet the growing demands. With the growing use of analytics, predictive analytics can help optimize business strategy and achieve smoother workflows. Let's take a closer look at a few areas where predictive analytics can help out in streamlining the business workflow process:
Reduce Overhead Cost  
Predictive Analytics can evaluate the payer expenditure that needs to be invested into the system to maintain processes and retain a skilled workforce.
Payer organizations can optimize their expenditure by streamlining processes and upskilling the workforce at problematic junctures.
With predictive analytics, payers can chalk out better marketing expenditure and optimize channel-specific communication.
Conclusive Decisions  
Predictive analytics grants payer organizations an accurate visualization of how their businesses would fare in the future, considering historical data.
Decision-makers and external stakeholders can take actionable decisions to reduce the churn rate, aiding business growth.
Organizations can create informed strategies to tackle risks predicted by the analytics and eliminate hindrance to any payer workflow.
Customer Satisfaction  
Predictive analytics helps businesses with insights into their customer's engagement via their past behavioral data.
Payers can now enhance their marketing strategies to ensure better member engagement and thereby improving member satisfaction scores.
Health Insurance organizations can customize their value propositions to both members and providers, maintaining customer loyalty.
Simplified Reporting  
Predictive analytic tools provide payers with precise data through AI/ML and deep learning algorithms with intelligent visualization.
Reduce the scope of ill-informed decisions by eliminating errors in reports by minimizing human involvement in data analytics.
This allows payer organizations to share updated predicted data with stakeholders, receive feedback, and take joint decisions within shorter time frames.
The Right Partner to Aid your Business Goals 
Integrating predictive analytics is certainly no walk in the park. A couple of wrong moves can leave you stranded with a bad investment. A cautious effort may be the best way to adopt PA. Fortunately, there are data analytics experts around.
From integrating data from heterogeneous sources to reconciling data from RCM, claims, and even care coordination in real-time, data analytics partners excel at retrieving the right insights from data analytics tools.
Data analytics partners come equipped with industry and technology experts and will take complete ownership of quality and service delivery while maintaining a transparent and collaborative process.
How would you like to optimally utilize your data, gain actionable business insights, and stay ahead of your competition? Connect with our data wizards at info@nalashaa.com to learn more about where you can begin your journey to harness the power of predictive analytics.
The following two tabs change content below.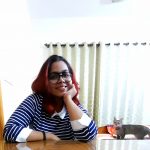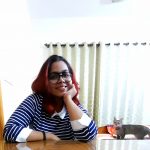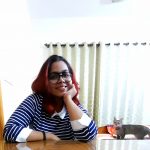 Shireen Noushad
Currently, trying to navigate through the ocean of Healthcare IT systems, processes, and workflows. Passionate about writing, and stringing together words in the simplest of ways for a better reading experience and easier comprehension.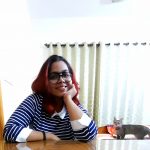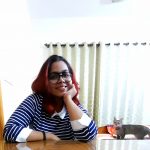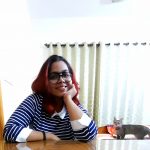 Latest posts by Shireen Noushad (see all)