The healthcare revenue ecosystem is always on the move to achieve operational excellence, to offer personalized policies, proactive care programs, and preventive healthcare measures of the best quality. One way to achieve operational excellence is through continually improving the analytics culture, ensuring the data flowing in is utilized the right way to pull off business goals.
Continuous improvement is a cultural undertaking rather than a goal set to be achieved. It is a systematic and sustainable approach to enhancing the business workflows, ensuring beneficial business decisions.
Today, owing to big data and member-centricity, businesses revolve around data analytics. From decisions on services to investments, data analytics is crucial to an organization at all junctures. In the same vein, data analytics and its continuous improvement are what would help organizations achieve operational excellence.
Improving Data Analytics for Better Healthcare  
The healthcare industry deals with data of all sorts, from medical to administrative. Data analytics is thus a crucial part of ensuring better care decisions, and improved care quality and outcomes.
Data analytics must be continually improved to close the gap between actual and predicted data. With continuous improvement data analytics can prepare organizations for claim requests, anomalies in member behavior, and illnesses in members, to name a few, with increasing precision. Improved data analytics can also aid in reducing healthcare expenditure from both the payer and member's ends.
Let us look at a few ways one can improve their data analytics.
Evaluate Data Quality
With data flowing in and out of health plan organizations constantly, it is a given that there would be redundant or unclean data sneaking in. The unclean data will give out inaccurate information, which is highly undesirable.
To ensure analytical operational excellence, data must be accurate, relevant, and consistent. Organizations must evaluate and improve how they collect, define, and store the data. This way key decision-makers will be able to work with improved data quality every day.
Data Segmentation
Segmentation is when organizations segregate data to suit their requirements. Data segmentation is heavily employed by health plans to understand and cater to members, both potential and actual.
Leveraging data segmentation is one-way health plans can improve their data analytics to give out accurate and actionable insights. A health plan can now create hyper-personalized content, with the help of precise and segmented data, and retarget customers with increasing error-free analytics.
Experimenting with Models
Once data is collected and stored, it is sent through algorithms, built on mathematical models, to make sense of the data. Algorithms used by health plans vary from one organization to another depending on their requirements.
However, it is advised that organizations switch up their algorithms once in a while, and run experiments on the types of algorithms used. This would give the business, a perspective on how data is processed through different algorithms and how they affect business decisions and outcomes.
Incorporating Feedback
Experimenting with data models and algorithms can only get health plans so far. Data analytics is a holistic process, and health plans must aim to improve it by collecting feedback. Incorporating feedback into algorithms is a good way to get started towards operational excellence.
Organizations must come up with methods to collect feedback on the accuracy of models, to churn out the most beneficial outcome. Feedback could be the form of algorithm features or variables that must be included or excluded while analyzing a required set of data. This would allow businesses to improve their insight quality and redefine them according to requirements.
Technological Advancements
As technology advances, research on data analytics deepens manifold, figuring out models and methods to ensure increasing precision in data analytics processes. The information processed through platforms is only as good as the technology employed.
Health plans must be willing to adopt the latest technology and experiment with the latest data analytics tools. Apart from ensuring information accuracy, advancements in technology can also ensure that data is analyzed in real-time, closing the gaps between incoming data and actionable insights.
Benefits of Continuous Improvement 
Owing to the high stakes involved with data analytics, it is imperative to continuously improve it to draw accurate actionable insights.
Let's look at a few benefits operational excellence in data analytics would bring to payer organizations.
Culture of Efficiency  
With improved, real-time data analytics, health plans are now privy to accurate information, helping them in making more informed decisions.
Increasing data analytics efficiency would mean automating the manual analysis of member data, which, in turn, improves productivity.
Quality Services 
Continuous improvement in data analytics helps health plans to improve their services, care decisions, and quality and encourages proactive healthcare among members.
As data analysis improves, health plans can deal with nearly error-free data, with accurate fraud detection and resolution.
 Increased Adaptability  
Health plans with continuous improvement in their analytics will find it easier to adapt to the latest mathematical models, analytics tools, and platforms, ensuring operational excellence.
The culture of continuous improvement cascades into IT systems, helping them adapt and evolve into workflows beneficial to the organization as and when required by health plans.
Engaging Experiences 
With continuous improvement in data analytics, health plans can understand their audience members better and churn out increasingly hyper-personalized member engagement strategies.
Data analytics can map out employee efforts. Continuous improvement would help teams in prescribing the best possible mechanism, with increasing precision, to improve employee efficiency at required junctures.
We can Help you Out 
As previously mentioned, analytics in healthcare is crucial and so is employing the right analytical model, and incorporating the right feedback to upgrade and achieve the projected business goals.
The smart thing to do at this juncture is to partner with a data analytics expert. This would help to ensure that the health plans analytics process is continuously improving in the direction that is beneficial to the organization. Competent partners come with rich experience and expertise in data modeling, algorithms to apply to data, data analytics, etc, and can help organizations with chalking out plans for operational excellence.  Apart from the above, they also have well-structured business processes and teams to achieve operational excellence in data analytics.
Eager to carve a path to operational excellence? Connect with data analytics experts at info@nalashaa.com.
The following two tabs change content below.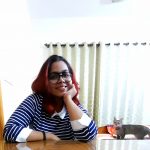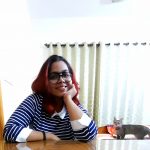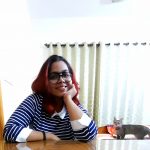 Shireen Noushad
Currently, trying to navigate through the ocean of Healthcare IT systems, processes, and workflows. Passionate about writing, and stringing together words in the simplest of ways for a better reading experience and easier comprehension.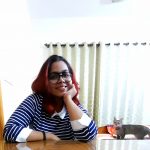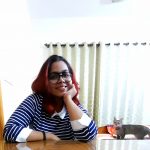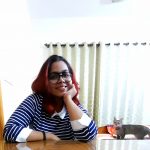 Latest posts by Shireen Noushad (see all)