The benefits of cloud computing in healthcare need no introduction. Many healthcare facilities in the United States have sampled the power of the cloud. Those who have exhibited excellence in personalized care have also managed to trim operational expenses in the process. As care providers explore healthcare cloud computing in further detail, patients have become acclimatized with quick delivery of services such as appointment management, remote consultation, and convenient healthcare records access.  
The cloud is here to stay! So in this blog, we touch upon the major reasons why care providers should move to the cloud if they haven't yet already and what they must focus on to tap into the potential of the cloud. 
Why Move to the Cloud?

 
Cloud healthcare services truly level the playing field for healthcare facilities. Unlike in the past, small-scale physician practices can leverage the power of the cloud as well. Continuous improvements in cloud services from hosting giants like AWS and Azure, combined with the power of modern-day computing systems such as enterprise applications, have made this possible. Here are some of the primary reasons why care providers must move to the cloud. 
Healthcare Data Security 

 
Cloud providers must comply with regulatory requirements such as HIPAA. Patient health records are governed by policies establishing high data security standards for EHR data. The impregnable cloud data services that are available today allow care providers to explore technologies such as telehealth without being concerned about the security risks, vulnerabilities in the data storage mechanism.  
Cloud service providers augment the robustness of the cloud by deploying periodic and perennial security upgrades automatically. Cloud service providers are also accountable for coping with regulatory CMS and ONC mandates that protect patient health data integrity, making healthcare enterprise applications bullet proof.   
Interoperability

 

 
The HHS's vision for the future of healthcare technology has a patient-centric view. Federal bodies such as the CMS make the push for allowing patients to choose mobile applications of their choice to review health plans and access patient health data. It has paved the way for the 'ecosystem of synergies', making it convenient for care providers to maintain with the unwavering support of healthcare cloud service providers. 
The upcoming candidates for exchanging e-PHI (such as FHIR) will quickly become integral components of the healthcare ecosystem. Cloud APIs propel this technological transformation by facilitating the rapid creation and deployment of FHIR services. These APIs are capable of managing the operations, maintenance, updates and compliance requirements of applications on the cloud. This makes it easier for care providers to ingest, manage and exchange e-PHI in the cloud. 
Operations

 
Moving to the cloud, simplifies people management for care providers who are already burdened with the objectives of care quality. With on-premise systems, there is a need for multiple personnel to manage the infrastructure. Functions such as data back-up, recovery, and assessment of vulnerabilities are essential.  
With the move to the cloud, care providers can aspire to be relieved of managing such maintenance functions since the cloud provider handles this responsibility. This benefit spreads out expenses, vastly reducing the OPEX that is otherwise spent on people management. The cloud philosophy also empowers care providers with the flexibility of scaling care facility operations to the desired service levels.   
Innovation

 
The healthcare industry is accelerating towards a marketplace model which unfastens the need to 'reinvent the wheel' for consumers. In simple terms, care providers have the option to leverage innovation in the form of pre-built applications. The resulting multiplication of synergies owing to the marketplace model empowers care providers to leverage eco-system innovations quickly.   
Performance

 
For large scale care providers, high-performance applications are crucial for the delivery of a consistent patient experience. Cloud-hosted applications can be calibrated to handle the load of millions of users, giving users the advantage of scalability with minimal service disruptions. The consistent performance of cloud-hosted applications offers care providers an excellent reason to move to the cloud.   
Essential Services to Explore

 
As discussed in the section above, the benefits of moving to the cloud are plenty. However, it is imperative for care providers to consider what is essential for them.  
Cloud Application Development and Deployment

 

 
App development

 – Re-use pre-packaged cloud services to shrink time-to-market

 

 

Cloud 

Devops

 

– Single click deployment for faster, frequent and accurate releases

 

Cloud Application Migration – Migration of EHR PMS and Care Co-Ord Apps to cloud

 
Systems Integration Services

 

 
Logistics of integration –

 API management

, 

Microservices

, Monitoring. 

 

Leveraging OOB cloud 

services

 – S

ecurity API

, Container management, deployments

 

Secured-Consistent-Exchange –

 

Device/consumer/third-party apps integration

 
Cloud/Connected Intelligence

 

 
R

ealtime

 data streaming and analytics

 

– 

Reports, Visu

alization

 

Healthcare BI

 – 

 

Cubes, Data Marts, Data Lakes

 

IoMT and RFID

 – Realtime, contextualized, personalization

 
 

What to Remember When Choosing Cloud Services?

 
Cloud hosting entities are different from HIT developers who help care providers deploy customized solutions onto the cloud. Cloud deployment services are the means for care providers to explore the potential of cloud computing in healthcare. The importance of such technical partners makes choosing a competent service partner a predominant consideration while choosing cloud services. Here's why: 
Technical Capabilities and Processes

  
A technical partner who is familiar with cloud native engineering would be beneficial in the long run.  Also, the versatility of a care provider's technical partner in managing changing application requirements enables them to realize their vision with the finished solution.  
Security Practices
The skillsets to manage the security of care providers' applications on the cloud are desirable. A service partner's ability to develop applications that thwart malicious attempts to gain access to it defines how concrete the best practices are. Identity management plays a vital role in any HIT development, given the implications of the cures act final rule for care providers. A service partner capable of employing the best service practices is ideal. 
 

Administration support

 
Prompt services from a technical partner ensure an application runs like a well-oiled machine. Care providers must look to partner with cloud application deployment service providers who value transparency as much as they do. The tenacity to report progress efficiently saves them the trouble of follow-ups. The cloud can deliver clarity to care providers, but it is the technical partner who enables it. 
Parting Words

 
If cloud excellence is the goal, care providers must take the tactful approach to developing and deploying HIT applications on the cloud. Choosing a competent service partner is a vital component of this journey. This journey can begin with a simple step. 
Drop us a line today at info@nalashaa.com for more details! 
The following two tabs change content below.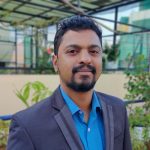 Puneeth Salian
A writer in Healthcare domain, who is also a science and technology enthusiast. Enjoys creating interesting pieces that elucidate the latest Healthcare IT trends and advancements.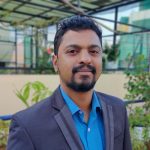 Latest posts by Puneeth Salian (see all)