The healthcare ecosystem consists of three participants:  payer, provider, and members. Payers and providers are constantly rolling out effective, value-based, good quality care for members. There are several ways to achieve this goal, and here we shall delve into one of them – provider networks.
A health plan's provider network is essentially a roster of physicians, be it health providers, or hospitals who are in a contractual relationship with the health plan. These professionals are called in-network providers, and the networks are put together to aid their members with healthcare necessities in an economically, pocket-friendly way.
Now that we understand what provider networks mean, let's move on to the types of networks. There are several types of networks. This means that a health plan is at liberty to draw up different types of contracts with their providers, keeping in mind what's best for their members.
Here are the payment models of provider contracts that can be drawn up by health plans.
Fee For Service 
In this model, providers are paid depending on the number of services they provide to their patients. While in contractual binding under this model, a provider is to charge the cost of service to the patient and the insurer. In some cases, the providers can choose to charge patients in line with their income level.
Pros: This way, a provider may roll out more services to a patient in hopes of providing holistic care.
Cons: On the flip side, the provider may misuse the contract and push members to avail services and treatments they do not require.
Predetermined Per-person Payment  
Within this contract, also known as a capitation model, a provider receives a predetermined amount for each member under their care. The amount will be shared with the provider regardless of the patient availing of medical services.
Pros: Here the providers can easily budget for their members, and health plans also know how much to pay every month.
Cons: Misusing the contract, providers could withhold services from patients in hopes of pocketing a larger chunk of the pay.
Referenced-based Payment 
A healthcare cost containment model, where the payer agrees to pay the provider an agreed-upon amount. This amount would be determined in reference to CMS's HCRIS (Healthcare Provider Cost Reporting Information System), and payers can choose to pay them the same amount or by adding an additional margin to the same.
Pros: Payers need only pay providers an agreed-upon price set in reference with the CMS'S HCRIS, eliminating the need to negotiate with providers.
Cons: Providers can bill the patients the difference found between the expected and the amount paid by the payer.
Performances-based Payment 
More popularly known as the pay-for-performance model, the providers are paid based on the care outcomes rather than the time and services extended to a patient. In case of a successful outcome, the model allows for additional payments, and for failed outcomes, it triggers penalties.
Pros: Ensures that providers focus on the well-being of the patient by extending only necessary services and not burden the patient with unnecessary healthcare services.
Cons: Heightened administrative complexity when it comes to tracking and monitoring the patient's condition post consultation.
Pay models keep emerging and evolving with time, such as value-based care or bundled payments. Now that we have gone through the models, let's look at why health plans maintain a provider network.
Provider networks help members avail of promised and agreed-upon quality healthcare services while being associated with their health plans. These networks also instill a sense of confidence in members owing to the fact that the care outcome will meet a satisfactory level or exceed expectations.
Provider networks also ensure that members are able to access healthcare services at a nominal fee. In-network providers cannot bill their patients more than the agreed amount, saving patients from 'balance billing'.
Drawing up contracts with providers also mean that they will cover up their end of the bargain and render quality services to their patients, keeping your members happy and satisfied with their health plan's offerings and this reduces attrition.
Provider networks, in general, are quite laborious to put together. Identifying a provider, or a hospital to add to the roster of rolling out affordable care is essential, and here are a few ways to go about it –
Identify Provider Types Required  
Scrutinize the list of enrolled members and identify the ratio of different providers a health plan would require to keep up with the healthcare demands of the list. Health plans can use historical claims data to check on the population that they have and the corresponding requirement of doctors.
Type of Provider

What They Do

Who They Treat

Family Practice

 

They care for the whole family, including pediatrics, and OB/GYN care.
Adults and children of all ages
Internal Medicine Doctors or "Internists"
They help prevent, diagnose, and treat diseases that affect adults.
Adults of all ages
Pediatricians
They provide preventive care for healthy children and treat children who are injured or ill.
Newborns, infants, children, and adolescents
Geriatric Physicians or "Geriatricians"
They specialize in the diagnosis, treatment, and prevention of disease and disability in older adults.
Older adults, generally 65 and older
Nurse Practitioners (NP) and Physician Assistants (PA)
They provide patient care under physician supervision. They can order diagnostic tests and prescribe many medications.
Adults and children of all ages
Member Density 
Another factor to look for while drawing up providers under contracts is the number of enrolled members living in a certain location. It would be ideal for members if their health plans offer in-network providers close to their locations, instead of having to drive miles out for affordable and quality care.
Provider Performance  
Health plans must chalk out metrics, in line with their business goals, to track the performance of their in-network providers. This would aid health plans in drawing out better and more beneficial contracts based on their performance. Tracking a provider's performance could ideally push them into rolling out quality diagnosis and care to their patients. Utilizing a performance analytics solution would work well in the payer's favor, by showcasing the necessary metrics via dashboards and reports.
Managing your provider networks can be quite a task. That's where Nalashaa comes in. Get in touch with the healthcare experts at info@nalashaa.com and have a smooth provider management experience.
The following two tabs change content below.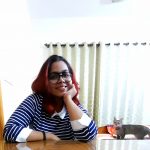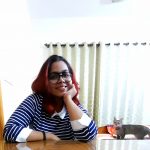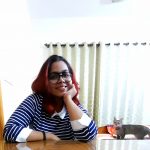 Shireen Noushad
Currently, trying to navigate through the ocean of Healthcare IT systems, processes, and workflows. Passionate about writing, and stringing together words in the simplest of ways for a better reading experience and easier comprehension.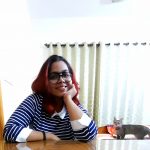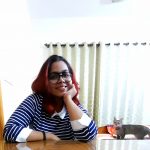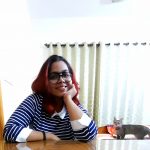 Latest posts by Shireen Noushad (see all)