Having provider networks is a necessity. This is true for health plans and providers or hospitals, and especially, for the enrolled members. Managing provider networks can be a lot of work. Identifying the providers and hospitals according to the parameters mentioned in the previous blog is just the tip of the iceberg. The rest of the work essentially needs effective management and maintenance of provider networks. A few of the processes involved in provider network management are as follows.
Credentialing and Enrollment  
Credentialing is the process of getting a physician affiliated with a health plan. It ensures that providers get reimbursed for the medical services they provide. It is not as simple as it sounds. It involves long hours of manual work when it comes to filling up application forms, providing necessary documentation, assessing a provider's qualifications and competence, to name a few steps. At times, the hospital or the medical facility will have to go through credentialing even if it is just for one provider. Once a provider is enrolled, payers must also ensure processes are laid out for re-credentialing and most importantly, if they have the capability and infrastructure to process claims for the services provided.
Note: It is imperative to keep updating and following up on enrollment and credentialling, as claims from un-enrolled providers will automatically be defined as out-of-network. This would be an administrative burden for both payers and providers and place members at the risk of being billed extra.
Contract Management  
In order to join a health plan's provider network, providers must agree to work in tandem with the health plan according to the clauses laid out in their provider contract. Provider contracts outline the business relationship between a health plan and the provider.
Drawing up contracts is subjective and must fall in line with the business rules of both health plans and providers. It needs to be financially beneficial to both parties. It involves contract initiation, contract negotiation, reviewing, and approval, to name a few. Smart contracts can be drawn up with the help of analytics solutions that tracks and monitors provider performance, and also review their historical data on care outcomes, quality, and performance. This way, the payer can negotiate an optimized contract with the provider, one that benefits all parties involved – the payer, the provider, and the patient. Contracts must also ensure that they are pushing providers to improve their quality of care to promise the members good quality care outcomes.
Provider Relationship Management   
Once providers are part of a network, it is no guarantee that they will renew the contract at the end of its lifecycle. In order to do retain providers as well as to keep track of their performances in terms of providing quality care, health plans must engage and maintain the relationship through periodic communication.
Through the course of this relationship management exercise, health plans must educate providers to improve care quality, by providing feedback as well as incorporating suggestions.
Want to Optimize Your Provider Network and Improve Patient Care?
Data Management 
Data management is the most crucial part of the whole process. Managing the provider's lifecycle process involving credentialing, SLA tracking, performance track – it all requires an updated and accurate provider data management system/solution.  The updated provider data also aid members in availing an optimal care experience.
Data management solutions will also take care of the finer aspects such as onboarding, network management, optimizing the cost of operations, and even ensuring HIPAA compliance across transactions.
Mentioned above are only a few steps involved in the whole of provider management. As management requirements go on, health plans too face their own set of challenges when it comes to managing provider networks. Mismanagement of provider networks could hamper members' access to care, create unexpected medical costs, hinder effective patient-provider matching, and reduce patient satisfaction, which eventually brings down the expectations of quality within a health plan.
Health plans more often use disparate systems to store and process data pertaining to providers and members. For the sake of optimized member-patient matching, it is recommended to have a single source of truth, which is not a common practice. This way, there is inaccurate, redundant, outdated data going around organizations involved in the revenue cycle.
Physicians or hospitals seldom have the capacity or the capability to match the data transfer and management solutions of their respective health plans. The absence of synchronized systems at the provider's end also puts a roadblock in tracking the provider's performance.
There are often limitations in driving greater provider engagement for specific patient cohorts due to the transactional nature of provider data.
Get in Touch 
Provider network management is no easy task. Partnering with the right technology solutions, however, can help health plans realize their business goals, all the while managing and maintaining a provider network.
Get in touch with the healthcare experts at info@nalashaa.in and ensure a smooth and standardized provider network management process.
The following two tabs change content below.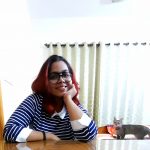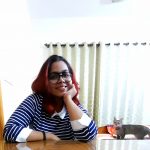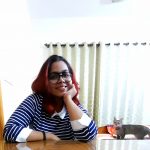 Shireen Noushad
Currently, trying to navigate through the ocean of Healthcare IT systems, processes, and workflows. Passionate about writing, and stringing together words in the simplest of ways for a better reading experience and easier comprehension.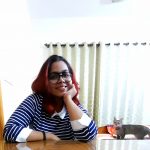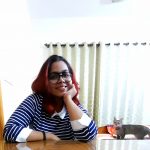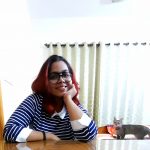 Latest posts by Shireen Noushad (see all)