Do you comply well with the frequent updates of the Transparency in Coverage Rules and Consolidated Appropriations Acts? Having a hard time managing everything on your own? Don't fret!  
First, learn what the new updates are. In our last blog Here's How You Can Implement Transparency in Coverage, find out the three areas where you can focus to start with. However, to keep the latest updates abreast, read on and keep visiting us so you can obtain all the TiC updates at one place.  
There are three areas – Data Identification, Data Acquisition and Data Models – which are central to implement Transparency in Coverage. Once implemented, watch out for the next updates so you can comply with those.  
Then: The Rule in A Nutshell

 
The US Federal government departments released mandates for Health Plans or Issuers to provide better transparency in coverage for consumers. Plans must disclose cost-sharing information to enrollees, beneficiaries, or participants related to the covered services. Issuers also need to publish in-network negotiated rates, historical out-of-network allowed amounts, and prescription drug pricing based on each provider's contracts and plans offered. The disclosed information will guide the consumers to make better decisions regarding services, providers, and their health. Health Plans need to integrate their internal systems to achieve compliance. 
Now: The Update

 
Disclosure to Beneficiaries 
The Departments are showing interest to add one more medium to disclose information to beneficiaries through telephone based on request. In order to add new rules for Telephone Request, the Departments are deferring the implementation from January 1, 2023 until further notice.    
Disclosure to Public 
Departments has deferred publication of Prescription Drugs Machine Readable Files till the further notice. On the other hand, for the other two files, In-network and Out-of-network, the Departments has deferred the implementation date from January 1, 2022 to July 2022. 
Even though the Departments has deferred some of the implementation, they are asking for comments and recommendation to move it to the future on fixing on final requirements.
What's Next for Compliance? 



Information on the Phone 
The biggest challenges on the request over the telephone is the audit trails. Customer Service applications need to keep each call as a log and audio trail as well. There should be a mechanism to confirm the understanding from both parties that right and requested information was communicated. Update on the CRM tool will also be a requirement.  
Machine Readable File 
The Department are only delaying the deadline for two files, but plans still need to work on making sure that the right and requirement information will be made public.
Comply In A Compact Way 
Too much dependency on an in-house can be a double-edged sword.  An on-time implementation may rip the life out of the existing productivity, scalability, and quality process. This is where a partnership makes a well-rounded solution for the long run.  
Check list

 
These seven pointers constitute the mainstay of the rule for Disclosure to Beneficiaries.  
Estimated Cost-sharing Liability

 

Accumulated Amounts

 

Negotiated Rates

 

Out-of-network Allowed Amounts

 

List of Items and Services

 

Notice of Prerequisites

 

Disclosure Notice

 
Why Us?
With our experience spanning for a little over than a decade, Nalashaa has a proven track record of helping payers and providers alike. Our existing clientele bears the testimony to this fact. Starting from assessment to Go-Live and Support, we get you covered at every step.  
We help you comply with ease so that you can focus on things that matter to you most.  
Connect with our experts today at info@nalashaa.com.

The following two tabs change content below.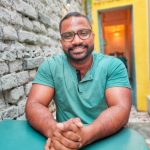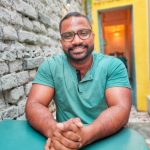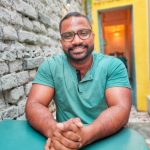 Amit Kumar Dey
Driven by a strong passion to weave words that bridge the gap between the world of technology and business, Amit Dey has been a writer since the start of the last decade now. His analytical mind and meticulous choice of words create a recipe which is central to online content marketing efforts. Besides writing, he is a full-time fitness enthusiast and a Spotify-lover.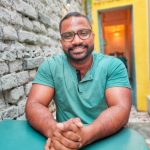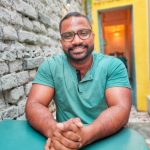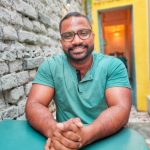 Latest posts by Amit Kumar Dey (see all)