The COVID-19 pandemic has disrupted healthcare delivery significantly. Care facilities across the United States sustained financial losses that threaten the viability of medical practices. The unexpected increase in demand for healthcare services has dramatically increased the requirement for specialized care and has exacerbated the clinician burden in the process. Broken interoperability, the lack of value in care delivery, and escalating provider stress are among the burning problems that currently exist. Is solace close at hand? It certainly is, but deliverance requires a synergized effort from health IT developers and care providers. 
Among the many persistent problems in the healthcare industry, the focus on care volumes instead of value, the lack of a bird's eye view of the patient journey, data silos, and the integration of new solutions with existing workflows have become prominent. In addition, the upheaval of the pandemic has impacted the patient journey, adding fuel to the fire of confusion in the patient's mind. To recover from the shockwaves of the pandemic, healthcare stakeholders must now assess the care delivery concepts and approaches that worked and earmark those that didn't. 
Initiating Healthcare Information Technology (HIT) Diagnostics

 
Among the new challenges for providers, payers and physician groups are the introduction of novel diagnostic codes and new sources of patient health information to unprecedented spikes in inpatient volumes and government regulations. Here's a look at the areas that have sustained disruptions from the pandemic and the actions healthcare technology fixes required to adapt to the post pandemic future: 
Healthcare Data management: Despite the abundance of incoming health data, most health systems struggle to cleanse, integrate, and optimize data with predominantly used HIT systems such as the EHR. Currently, EHRs cannot provide care teams with a longitudinal record of the patient journey. Furthermore, data silos, breaks in semantic interoperability have severely restricted their capability as a repository of organized healthcare information. 
Impact: COVID-19 care teams experienced a dearth of 'fit-for-purpose' data to triage and create/track care plans for affected patients based on severity, comorbidities, and other social determinants.  
The Suggested Fixes: 
#1 Multi-level Data Capture: The first step towards meaningful data management is to create an integrated hub for information capture across solutions and standards. The synchronized data would be the foundation for enriched EHR data that factors non-clinical aspects such as patient medical history, lifestyle, and behavioral health information. Multi-level data capture facilitates the creation of a 360-degree view of patients, enabling clinicians in care teams to garner visibility of any gaps in care delivery. 
#2 Integration of Socioeconomic Indicators: The pandemic has elevated the need to know more about patients to deliver coordinated care. The benefits of socioeconomic indicators in informing treatment decisions are already well understood. Pushing for the inclusion of such data would greatly benefit care providers in the post-pandemic world. 
Clinical Care Quality: Many care providers find themselves backed up against a wall, and the increasing demand for high-quality care is the cause. In 2020, the dramatic rise in demand for care delivery led the CMS to announce many exceptions for collecting and reporting data for Medicare Quality Programs. The reasons behind these exceptions are the laborious and cumbersome processes involved in clinical care quality measurement.   
Impact: There has been a substantial increase in the use of new technologies such as telehealth during this pandemic, yet, the standards for optimal care quality delivery through these new technologies aren't clear.  
The Suggested Fixes: 
#1 Automation: Automation can help care providers actualize decisions and actions to form completely unmanned clinical and business processes. It also reduces the effort required in tracking quality standards to understand the effectiveness of new techniques and technologies geared to improve the quality of care delivery. Thus, RPA and CRM automation can be good starting points for care providers to explore improving clinical quality measurement and reporting. 
#2 CRM: Healthcare CRM platforms comprise diverse components such as integrated records, patient lifecycle tracking, and cross-solution integrations. In simple terms, CRM platforms can extricate clinical data from EHR systems and blend them with disparate data sources such as RPM and telehealth data. The resulting insights and patterns in diagnosis enable care providers to establish care quality standards to tackle new types of clinical problems and evolving disease strains. 
#3 Internet of Medical Things (IoMT): IoMT can create a connected healthcare ecosystem where care providers, clinician teams, and case managers can get deeper insights from medical devices. Medical devices connected to the internet would enable care teams to learn how to avert medical emergencies and focus on effective clinical interventions gathered from the plethora of data they can receive from medical devices. With the COVID-19 pandemic exacerbating chronic illnesses, care facilities that leverage the sheer power and reach of IoMT devices stand to make a significant impact with timely clinical interventions and preventive care methodologies.   
Claims Management: Claims processing involves many factors, such as state-level regulations and practice specializations; in short, they are already complex and time-consuming. The pandemic has exacerbated the excruciating nature of traditional claims processes leaving care providers in dire need of effective solutions.
Impact: The laborious muti-step claims processes have led to increased claim denial rates in 2020, leading to a fragmented experience for all the parties involved in the claims process.  
 The Suggested Fixes 
Improved Likelihood of Approval: The immediate need for care providers is to improve the likelihood of claims approval and the timely resolution of reimbursement conflicts. Data analytics tools and automation bots can give care providers the avenues they require to identify the root cause of claim denials and iron out the propensity of data inaccuracies that cause denials.  
Seamless Payments: Care providers and HIT vendors must collaborate to map out the internal processes involved in claims management. It enables them to explore opportunities to ease the process with healthcare IT. For example, many payment conflicts arise from inaccurate patient history, identities, and utilization information. The simple act of gunning for data accuracy in the claims process will instill confidence in care providers to inform patients about the amount they owe for a medical procedure.
Parting Words

 
There are many avenues that go beyond the primary ideas discussed in this article. Hence, it is imperative for medical practices to be able to maintain a close association with Healthcare IT companies under their healthcare IT needs context. Nalashaa's diverse experience with healthcare regulations can be a great starting point for care providers. Our work with regulatory compliance can augment your pursuit of improved care quality in a post pandemic world. Reach out to our HIT wizards today to explore your journey ahead.   
 Drop us a mail at info@nalashaa.com 
The following two tabs change content below.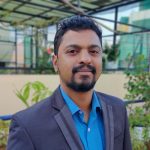 Puneeth Salian
A writer in Healthcare domain, who is also a science and technology enthusiast. Enjoys creating interesting pieces that elucidate the latest Healthcare IT trends and advancements.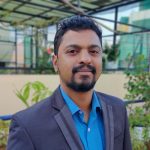 Latest posts by Puneeth Salian (see all)