Managing a provider network can be a time-consuming and repetitive task because government regulations are constantly changing. Furthermore, each organization defines the ideal network differently depending on its goals. In this blog, we'll look at some of the most common issues that health plans face when it comes to provider network management. We shall also look at a few parameters health plans must look into while negotiating provider contracts. In the previous blog, we covered payment models and the processes involved in provider network management.
Legacy Systems
Many health plans are still working on legacy systems, despite their cumbersome UIs and security issues. The cost of implementing new software to manage their data would prove to be costly, holding back health plans from making the move. Another reason is that health plans are unwilling to shift to new workflows which is inevitable when moving to software solutions built on the latest technologies.
Now, maintaining legacy systems is expensive and time-consuming owing to the complexity of the software. On top of that, there are not many professionals out there currently with the skill set to work on legacy systems. These systems also pose a challenge when it comes to integrating them with the latest technologies.
One of the solutions would be to implement APIs that can access and manage data from within the legacy systems. Another is to split the legacy systems workflows into microservices, making it easier for health plans to scale and maintain their existing solutions at a lower cost.
Siloed Systems
According to the 2020 CAQH Index, $372 billion was spent on administrative complexity in the United States healthcare system. Most of the credit goes to the lack of automation and the absence of a streamlined data management solution.
Health plans deal with an abundance of data and must have security protocols to safeguard the confidentiality of member information. "Health plans seldom have time to revisit their data management systems between ensuring affordable, quality care and keeping up with the numerous regulatory changes. Health plans are lagging behind on efficient data management owing to decentralized data storage on different systems each with its own architecture. On the other hand, providers lack the time and the administrative capacity to keep their systems updated – on the technology as well as the data front.
Overcoming this challenge of asynchronous data leads to a labyrinth of complications to say the least. It would be near impossible for health plans to set up new and improved data management systems. Ideally, it would bode well for health plans to have a single source of truth coded to hold every piece of data that passes through the health plan; where each piece of data is stored in relative capacity to the rest of the data. A single source of truth with the latest data regarding patients and providers. This way health plans would find it easier to manage claims, set up appointments, update provider details, thereby reducing the cost of healthcare.
Contract Negotiation
Negotiating provider contracts is one such division within the healthcare industry that would be easier with access to the right data. The above section focused on the abysmal state of data storage within most health plans. With health plans having to make do with fragmented and incomplete provider data, negotiating contracts are not easy.
While negotiating provider contracts, health plans must dive into provider performance measures to better negotiate deals. However, the measures to gauge a provider depend on the health plans and its business goals.  Here are a few measures that can help payers negotiate better deals with providers, to achieve the goal of making healthcare affordable.
Claim Denial Rate
Claims can be rejected for a number of reasons, that range from incorrect patient identifier data, and inflated treatment charges, to unspecific billing codes. Whatever may be the reason, it is better when providers have a lower claim denial rate, as it proves that their resources are being spent on providing care than on fixing administrative errors. A low claim denial rate indicates shows up as a positive in gauging provider performance.
Re-admission Rates
Hospital readmissions are detrimental to both patients and providers. In most cases, this goes to show the inability of the physician to provide efficient care. It could also be due to an overloaded staff missing out on a few details, the lack of resources to carry out proper treatment, and so on. However, a high re-admission rate does not bode well when measuring provider performance.
Care Gap
A care gap is a discrepancy between the care provided to the patient and the recommended best practices. The gaps occur when providers miss out on meeting care outcomes expectations or when they do not follow the recommended procedure. A care gap can also manifest when patients do not follow the provider's recommended lifestyle or medication. Regardless of the manifestation, it is best to always close care gaps. The presence of open care gaps only shines the light on the provider's inability to close them, thereby affecting provider performance negatively.
Get In Touch
Managing a provider's data can be hectic and complex as outlined in previous sections. That is why it is smarter and cost-efficient for health plans to outsource their provider management. With Nalashaa's expertise and experience with health plans, our team can improve provider network efficiency, streamline data management and thereby contract management.
Get in touch with our experts at info@nalashaa.com and experience improved automated workflows, with added analytics layers to measure provider performance against the KPIs you set.
The following two tabs change content below.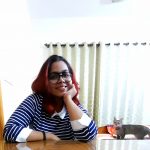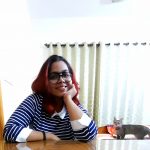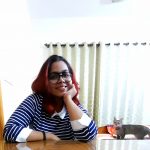 Shireen Noushad
Currently, trying to navigate through the ocean of Healthcare IT systems, processes, and workflows. Passionate about writing, and stringing together words in the simplest of ways for a better reading experience and easier comprehension.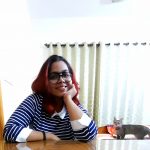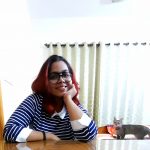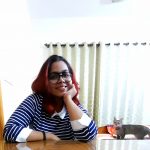 Latest posts by Shireen Noushad (see all)