What is a Healthcare CRM
If you ask patients, the most frequently raised issue is the quality of personalized health care. With the hustle of daily operations, most hospitals are content with prescribing and periodic patient follow-ups. But to scale up another notch, your provider network will need healthcare CRM software.
Healthcare CRM software is also referred to as Patient Relationship Management (PRM) because it is primarily designed to streamline patient information management and communication between medical teams within a practice, and save time. Additionally, it enables healthcare managers to retain, keep, and interact with patients while delivering individualized treatment. The healthcare industry's pharmaceutical, finance, and medical supply sectors are all included in this medical CRM in addition to the hotel sector. The finest CRM for healthcare combines a customer's social, financial, and clinical information into one cohesive system. A recent survey suggests that healthcare CRM will grow by of 7.4% in the American Market, 2022-2023
Importance of CRM in Healthcare Industry
Comprehensive patient management: Patients in medical practice will present with a variety of health-related problems. Some may be children, while others may be seniors. They all need varying amounts of attention. In addition to keeping track of patients' contact information, CRM in healthcare provides a thorough overview of their medical history, visits, and medicines. You may tailor your patient management plans using a healthcare CRM system to ensure that every patient receives exactly the care they require. For example, a young, healthy patient may require check-ins occasionally, such as once per month or once per alternate month. But you'll talk to your chronically ill patients almost every day. The previous methods of storing and categorizing this data using Excel spreadsheets or limited-purpose software programs are now dated. Instead, all the chores associated with organizing appointments can be handled by a robust and all-encompassing CRM program.
Intra-departmental collaboration: To offer the optimal patient experience, numerous departments within a hospital or private practice must collaborate. However, these departments occasionally don't interact much because each team can get quite busy with its own tasks. As a result, tasks may overlap or patients may be unintentionally overlooked. Since the patient's health is at stake, neither overlaps nor lapses are acceptable. All hospital departments may rapidly and easily communicate data thanks to CRM in healthcare. The CRM system notifies everyone involved in a task about any updates and offers ample storage space for all patient files and information. Teams can effectively coordinate this way even if they are physically located throughout a facility.
Reporting analysis: Running a practice successfully requires understanding healthcare analytics. To provide their patients with a higher caliber of care, providers should be aware of their areas for improvement. Reports that are useful to a healthcare organization can also be generated by a CRM system. These reports may be in relation to inquiries from or complaints from patients, recommendations, or internal problems like broken medical equipment.
Benefits you can reap after implementing CRM in the healthcare industry
Targeted, accurate, and relevant messaging: Targeted marketing messaging can make a huge difference in patient-centered healthcare. Numerous variables, including demographic, psychographic, social, behavioral, and others, may affect this segmentation. With the help of healthcare CRM, you may give the patient the appropriate information at the appropriate moment.
Centralized patient data management: In the traditional healthcare system, it is typically the patient who is responsible for managing patient information. The medical CRM platform has the ability to automate a sizable chunk of this duty. You may organize and manage all the pertinent patient information sources with the aid of Healthcare CRM software.
In-depth patient profiling: A robust CRM software for the healthcare industry helps businesses foresee patient demands, which aids medical professionals in narrowing down treatment options. It also helps create in-depth reports by combining all patients onto a single dashboard. Healthcare workers can now view their overall operations more clearly thanks to Healthcare CRM.
Referral-based patient targeting: Hospitals must participate in business-to-physician connections. They must continue to have solid ties with doctors. Systems from CRM and marketing automation can help with this. The selling of specific programs like weight loss, mental health, etc. is an area where CRM technology is being extensively used.
Conclusion 
Offering patient value-added services, and fostering customer loyalty are all fundamental features that CRM brings to the healthcare industry. A robust healthcare CRM software can bring about that necessary change in your workflow that will push it to new heights.
We at Nalashaa understand and value your vision. Our healthcare provider solutions have been serving over 120k clients all over the US. We will be more than happy to be your solution partner.
Connect with us at info@nalashaa.com
The following two tabs change content below.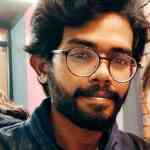 Mitrajit Das
A writer with a keen interest in the Healthcare domain and B2B content marketing. He enjoys writing and creating pieces around the latest Healthcare IT trends using the simplest of words.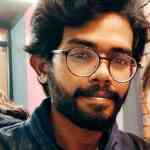 Latest posts by Mitrajit Das (see all)